Cocktails are great. Paying $20 at a bar for a cocktail is not. Spending $60 buying a bunch of juices and mixers to make cocktails for one night at home and then having those random juices and mixers needlessly taking up shelf room for the next 6 months? Also, not great. Such is the conundrum for cocktail lovers everywhere. However, we may have found a solution; albeit from an unlikely source.
Best known as the manufacturer of power tools, Black + Decker have developed a somewhat bizarre, but definitely fascinating, at-home cocktail maker. The Black + Decker Bev functions in a similar way to your typical at-home capsule coffee machine, only instead of the pods containing ground coffee, they contain a little mixture of juices and bitters in whatever flavour you're after (supplied by home-cocktail experts, Bartesian), with all of the well-known classics on offer.
You then simply hook up whatever spirit you're looking to employ via the machine's metal straws, which suck out the appropriate serving of alcohol depending on what you've set the desired quantity to (always double shot if you're a man of culture like myself), set up your glass under the machines pouring spout and the machine does all the grunt work, leaving you with a single-serve, almost zero admin cocktail at just the touch of a couple of buttons, all in the space of about 30 seconds.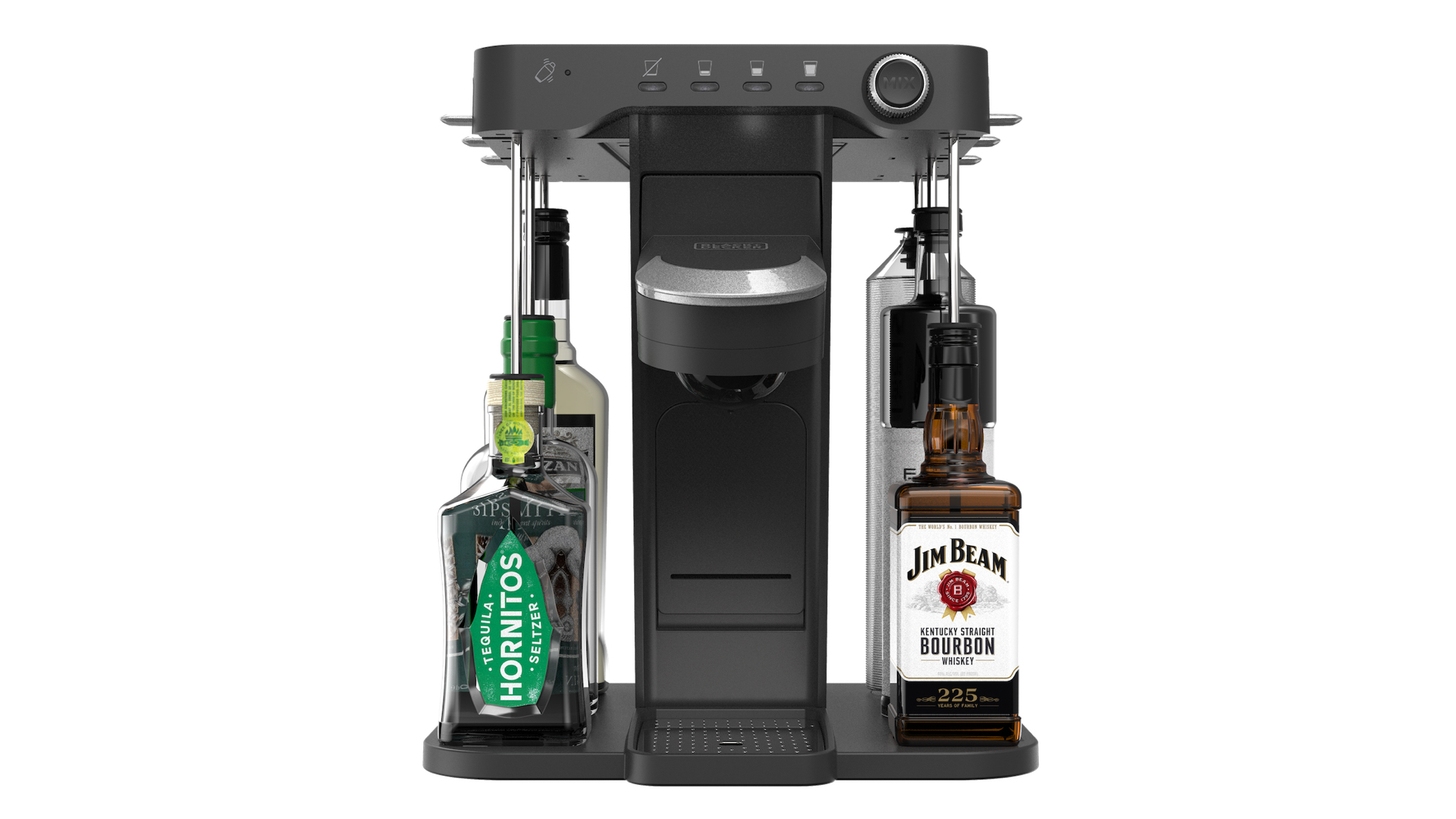 Now, we can't promise they taste any good, and Black+Decker are not the first to come to the table with the idea of a machine bartender. Beverage giant Keurig took their stab at the concept with the Drinkswork Home Bar, only to discontinue the product after a few years. That doesn't exactly fill us with optimism about the potential longevity of Black+Decker's new toy, but maybe they can succeed where their predecessors came up short. Regardless, it's a fun little gadget that for only a few hundred bucks might be worth a spin if you like a cheeky cocktail on a Friday evening and aren't too particular about the quality of your mixers (you also might have to buy your own garnish, but hopefully you can afford can splash out on a couple of mint leaves).  
All images courtesy of Black + Decker.