Got a rum lover to buy a Christmas gift for but not sure of their tipple of choice? Let them choose with this magnificent taster box of molasses rums from Plantation Rum for a mere $119.99. Six elegant 100ml bottles from six different locations make this the ideal gift to discover the gourmet universe of Plantation terroir rums. 
About Plantation Rum
Committed perfectionist Alexandre Gabriel travelled the Caribbean in the 1990s in search of the best rums in the world – and found them. From there he created Plantation Rum where he serves as its Master Blender – and obviously as a benchmark for the industry itself going by all the prestigious awards he has won; including being elected Best Master Rum Blender in the world in 2012. 
Since then, Plantation Rums and their rafia-adorned bottles have come a long way, establishing themselves on every continent. Their boundary-pushing technique of double aging (once in the Tropics and once on the Continent) has now become a trademark. The Plantation range, through its originality and quality, has subsequently conquered the hearts of rum lovers all over the planet.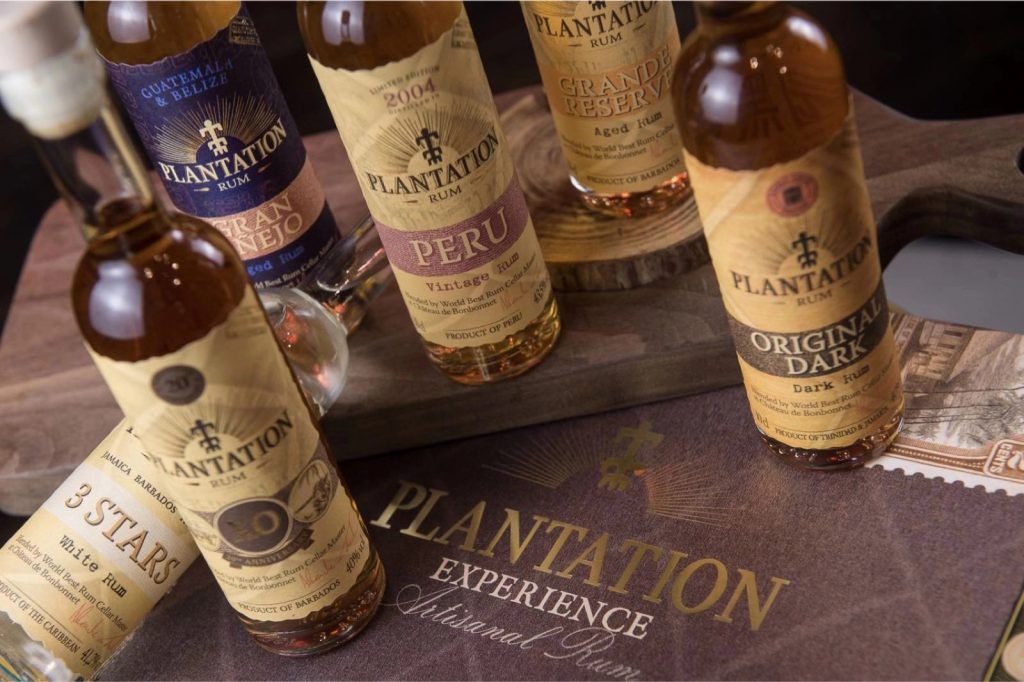 A Tailor-Made Gift For Lovers Of Taste – The Plantation Rum Experience Box:
3 Stars (41.2%)
We start our journey by diving into the Caribbean with a white rum blend from the best Trinidad, Barbados and Jamaica have to offer. Rich and finely balanced, this rum is perfect for cocktails – especially a Daiquiri! 
Original Dark (40%)
Staying in the area, our next bottle is a blend of Jamaican and Barbadian dark rums. These rich combined characters are magnified by a second maturation in the Maison Ferrand cellars. Perfect with ginger beer.
Grande Reserve (40%)
Featuring notes of toasted coconut and woody vanilla this delicious Barbadian rum is an excellent choice as an aperitif or in a cocktail.
Gran Añejo (42%)
We cross the Caribbean into Central America for a skillful blend of rums from Guatemala and Belize. Very fresh, its floral and fine woody notes marked by vanilla, pear and green apple make it a superb tasting rum. Try it in an in Old Fashioned.
XO 20th Anniversary (40%)
A sophisticated blend of Barbadian rums, this flagship spirit was created to honour Alexander Gabriel's 20 years as a Master Blender. As you might expect, this rum is sophisticated with notes that linger on the palate. Indulge yourself.
Peru 2004 (43.5%)
Our journey ends in South America with the latest addition to the limited-edition vintage range. Distilled in the arid valley of Chicama, then aged 14 years, this rum's soft and harmonious profile and subtle notes of ripe figs make it an excellent tasting option.
Order your Christmas gift now from Fine Wine Delivery