Lots of things have happened over 2020 but amongst everything, the motor racing world lost one of its greats when Sir Stirling Moss, the British motor-racing ace, died on 12 April at the age of 90.
Known as the "king without a crown," Moss, recorded 16 victories in 66 starts in Formula 1 Grand Prix racing and is one of the most successful drivers never to have won the world title. Although he did come close on more than one occasion, finishing in second place on four occasions, and third in three championships.
Over his long career, Moss had a very important relationship with Maserati with one of the highlights being the victory in the Monaco F1 Grand Prix on 13 May 1956, at the wheel of the Maserati 250F. Moss led the race from the first to the last of the 100 laps around the winding, demanding circuit.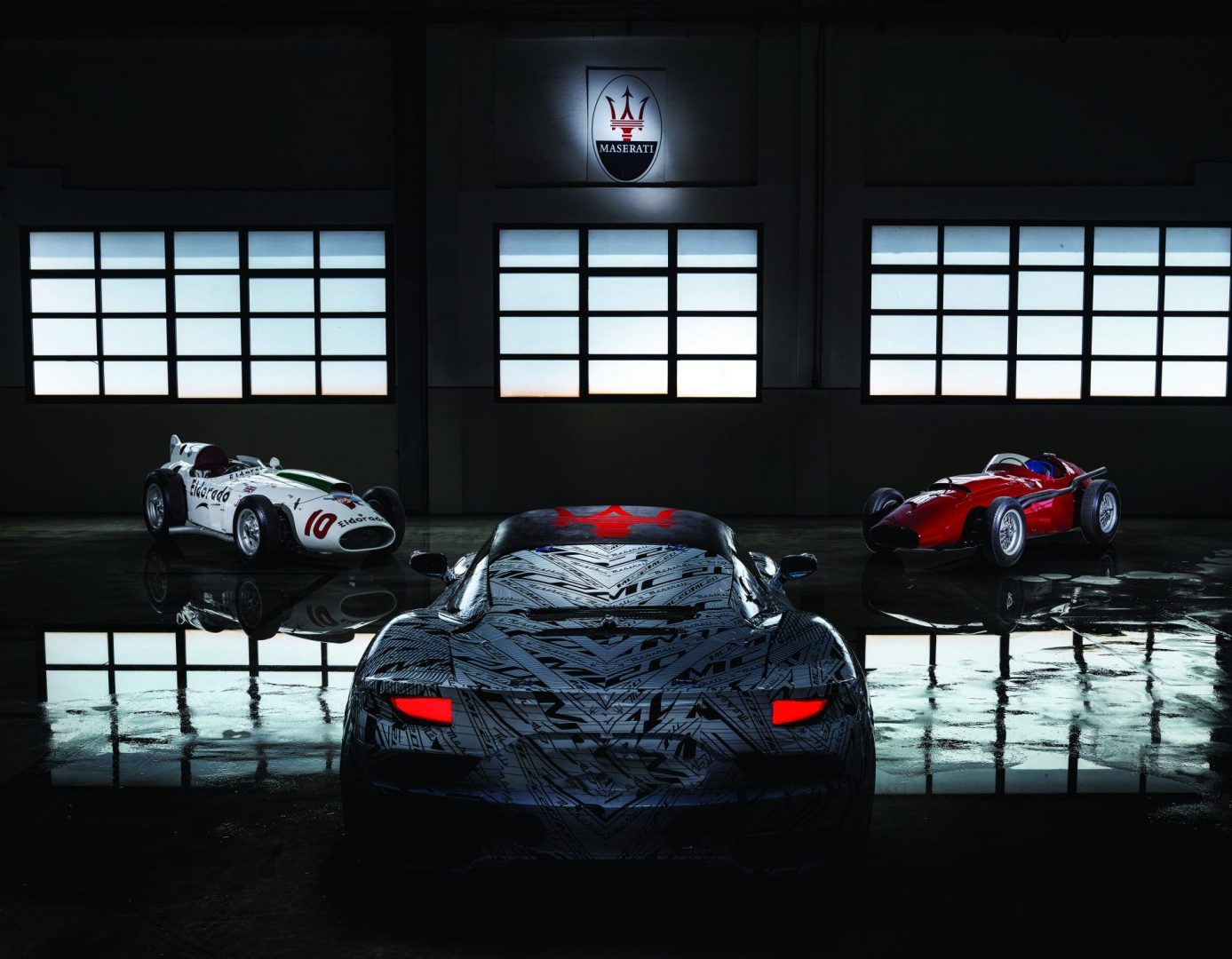 The list of Maserati cars driven by the British driver also includes the Tipo 60 Birdcage, Tipo 61 and 300 S. So it is rather fitting then that Maserati unveiled a new Stirling Moss edition of their new prototype super sportscar the MC20 in honour of the famous driver, just after his death and on the anniversary of his Monaco win.
While this is an early glimpse of the MC20, we do know that it has a mid-engined layout which will initially come packing a 3.0-litre, V6 twin turbo. Delivering 613bhp at 7500rpm and 538lb ft of torque at 3000rpm, the high tech engine uses a F1-derived pre-chamber combustion system with twin-spark plugs and an electronic wastegate which is a first for a road-going engine.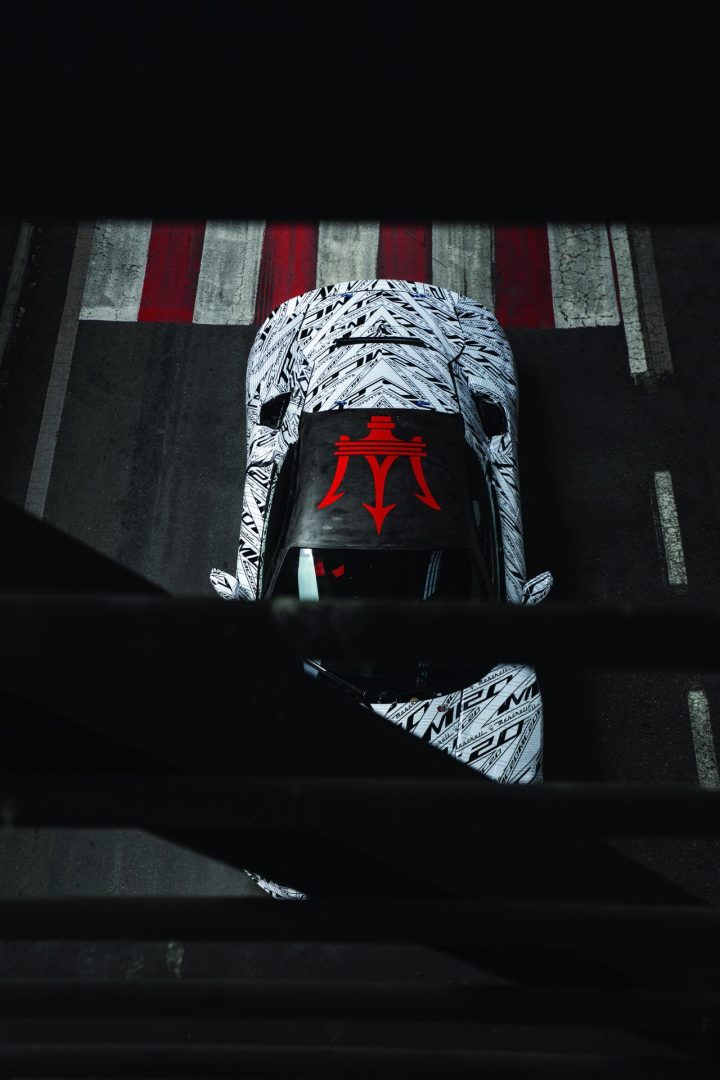 As part of this announcement, Maserati photographed the MC20 alongside two iconic race cars, firstly the Maserati Eldorado, the single-seater driven on its debut in Monza in 1958 by Stirling Moss himself, at the "Trofeo dei due Mondi" and as well as the Maserati 250F also driven by Moss in numerous F1 GP races.
The choice of a prototype of the MC20 to dedicate to Sir Stirling is no coincidence: through this model, the Trident Brand aims to underline its sporting vocation, and return to a leading role on the racing circuits.