The Grove is a dining institution in Auckland. Established in 2004 by ex-pat American Michael Dearth, The Grove offers a French-inspired, technique-driven degustation menu featuring New Zealand produce alongside high end bar snacks in a well-appointed wine and cocktail bar. Immensely popular with both Kiwis and international travelers alike, The Grove has become a "must-go" destination for foodies from all over the world and was recently named 15th in the world on TripAdvisor's 2021 Travellers' Choice "Best of the Best" Restaurant's list. Little wonder then that people stopped by in Auckland simply to have dinner at The Grove. Chefs too have clamoured to work here with a string of head chefs becoming household names in sports-mad New Zealand, then going on to open their own successful restaurants, with some even becoming media darlings.
What then is the secret to The Grove's success? How has it developed such a worldwide reputation when so many others have come and gone?
Within seconds of meeting Michael Dearth the answer becomes blindingly obvious; it's passion for food – and adapting to change; "I love food. I love wine. I love people," he enthuses. "And I'm a creative person. So for me, every day is putting on a new show. You have the seasonality of what's coming and going, so a good restaurant is always evolving."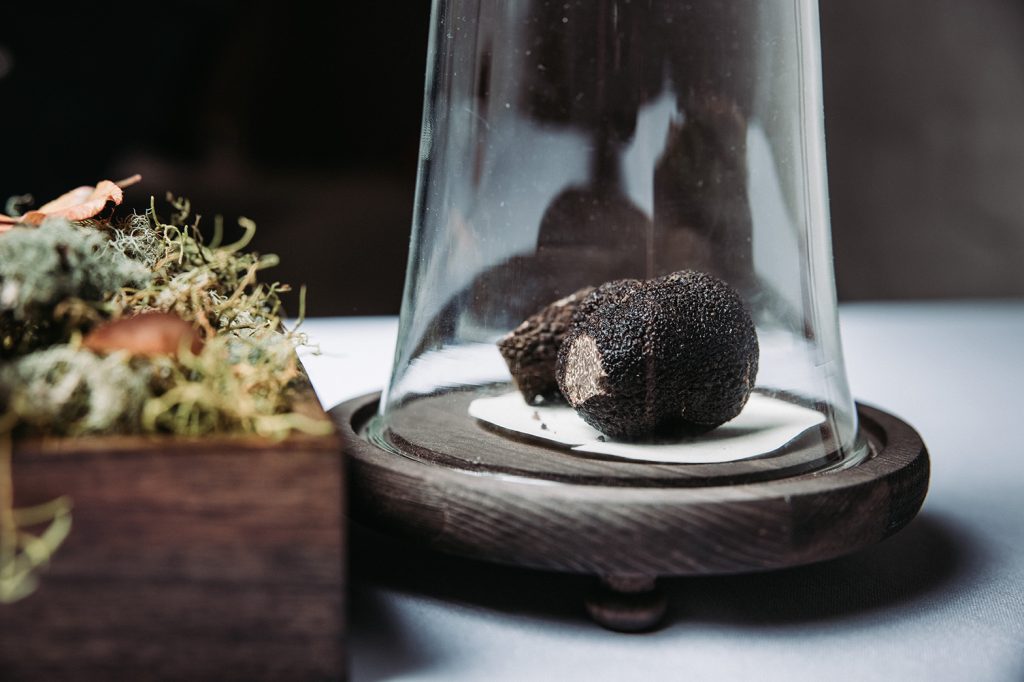 These changes started with the Dearths themselves moving here in 2003 after visiting New Zealand and feeling an immediately sense of tūrangawaewae – they felt this was their real home so decided to uproot everything and continue their food dreams in Auckland. And Michael still gets a kick out of those dreams becoming a reality – even after 17 years; "On a busy Saturday night, I'll walk through the floor of the restaurant and it's packed and you can look to the right, you see someone laughing and enjoying themselves, look to the left, there's someone else laughing. Walk further down the restaurant, you see someone else just enjoying their night. And it's something you created from in your brain!"
Though The Grove is regularly described as a 'fine dining' establishment, Michael doesn't like the term himself because guests equate that term just with special occasions like birthdays and anniversaries. He would rather that people used something like "commitment to excellence"; "People love when they can go out and have a memorable meal and memorable service. Have somebody that serves you teach you about a wine from an obscure part of the world, then why it's matched with that food and how that completes a true dining experience."
He also thinks every major city needs restaurants like The Grove; "It's what makes a good city a great city. If you go to a great food city like Paris, New York, San Francisco, or even New Orleans, there will these iconic restaurants. And everything about them is excellent; from the telephone booking to the first drink coming to your table, to the beautiful toilets, to the thoughtful way everything is laid out and presented to you. People know those places exist, so when they travel to those cities, they want to go there."
They are also great places for chefs to learn classic skills; "Young people come here to first learn about butchery, about how to debone a fish and then make this beautiful broth. The classic techniques are taught in these institutions." Even if the chefs then go on to open up a burger place or make their own gourmet sausages – and Michael has had chefs who have done both – a lot of the training they went through to make their businesses succeed came from The Grove. "It's a classroom for learning age-old techniques of distilling flavour and still be a business and pay rent and your employees."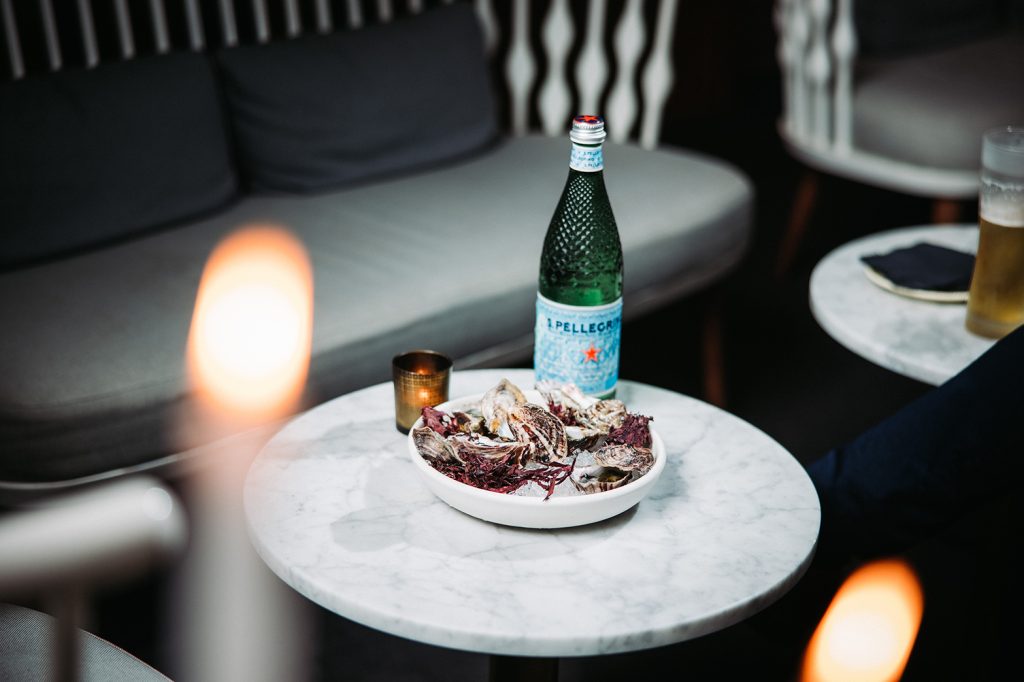 But just knowing how to run a restaurant isn't enough to make The Grove the runaway success it has become, in order to make guests love the food you make, you have to love it even more. Luckily for Michael, he has always been a devotee; "My love of food came from being hungry as a child. I'm from a big family! My mother was an amazing cook. My father was an amazing cook. We didn't have heaps of money, but growing up in the east coast of US, we had heaps of fruit trees. Everything from grapevines to plum trees, peach trees, mulberry trees. My mom had a lot of people to feed so we did all the preserving and pickling, way before it was cool. And I guess so many dish ideas that have come to the restaurant now came from there – inspired by my hunger!"
And that tradition of preserving has made its way to The Grove too. But preserving is more than just contemporary cool, it's how people have always utilised the bounty of summer in those shoulder seasons of scarcity: "In Christmas time in New Zealand, we get cherries from Central Otago and they're lovely. I like to eat heaps of cherries! But then you remember last winter, when we didn't have much to eat, so you save some of this stuff. Then, if you want to have a duck dish in the wintertime, you can have summer cherries, or stone fruit, like nectarines or peaches and all these beautiful syrups infused with sage.' 
The childhood influences have also extended to Michael's love of hosting, visit The Grove or his other restaurant Baduzzi on Auckland's waterfront, and you're likely to have the owner himself taking your coat or your drink order. "My aunt May was just the best host. You'd go over her house and you just would watch her in action. She was an amazing cook and she was an amazing host and she was very hospitable. I have that same attention to detail. I want to make sure that I'm a perfectionist and I'm definitely hands-on. And I do that between The Grove and Baduzzi – I do that in my own house too. I'm hands-on and if I want to make sure our team keeps a high standard, then I've got to lead from the front by rolling up my sleeves and doing it."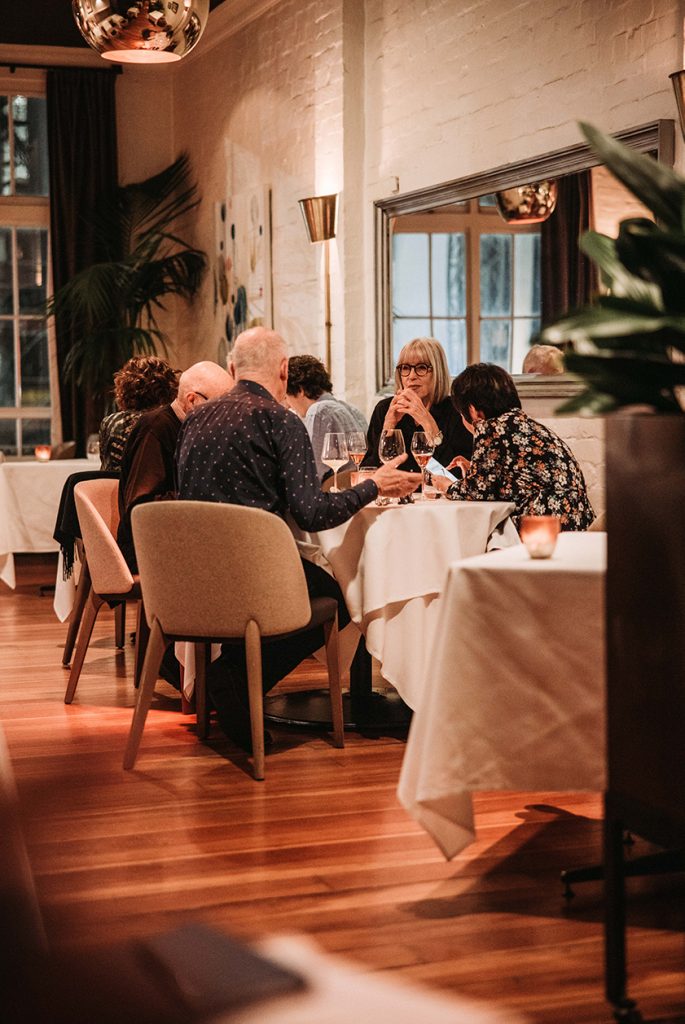 Being around the customers so much also gives Michael a lot of insights as to changing trends in what people like and don't like. And it can even help shake up any preconceptions he has; even for quality wine he normally can trust implicitly; "I have a 2010 Corvina from Northern Italy in my wine cellar that I love. I drank it a couple of years ago, and it was really wonderful. But then I opened up a bottle the other night and a customer didn't like it. So I tasted it and I was like, 'oh, wow. I didn't remember it tasting like that! That needs to go back into the cellar.' You only learn that if you're out there on the floor."
It's the same with the meals as Michael believes that one thing that separates great chefs from the good is wanting to know why a plate comes back with something uneaten. "Were they full or did they not like the flavour? Was it too salty? I want to know, go ask them. And then if it was too salty, make adjustments. Because they should eat everything on their plate and if they didn't, I want to know why."
It's not a defensive thing; he genuinely wants the guests' experience to be perfect. "Criticism is a good thing. What am I learning from this? What can we do differently to change this service? And then, you know what, that next service is amazing."
It is this seeking of perfection that has seen the chefs at Michael's restaurants go on to become household names in a country that still struggles to admire excellence in any field outside of sport. Despite this reticence, names like Michael Meredith, Sid Sahrawat and Ben Bayly are known to many New Zealanders – and they made those names with Michael. What X factor did they have that hinted to him of their greatness?
'I speak Food. So if we can speak Food together and have a food conversation, then it doesn't matter if they went to this school and I went to that school. If you can speak the same food language together then there's nothing more enjoyable. It becomes a creative process of sitting with a young, talented chef and talking about new season spring and some new flavours are coming in. Then the conversation can become a collaboration and you can create something that works and snowballs into this dish the customer wants and what we want the experience to be for the customer."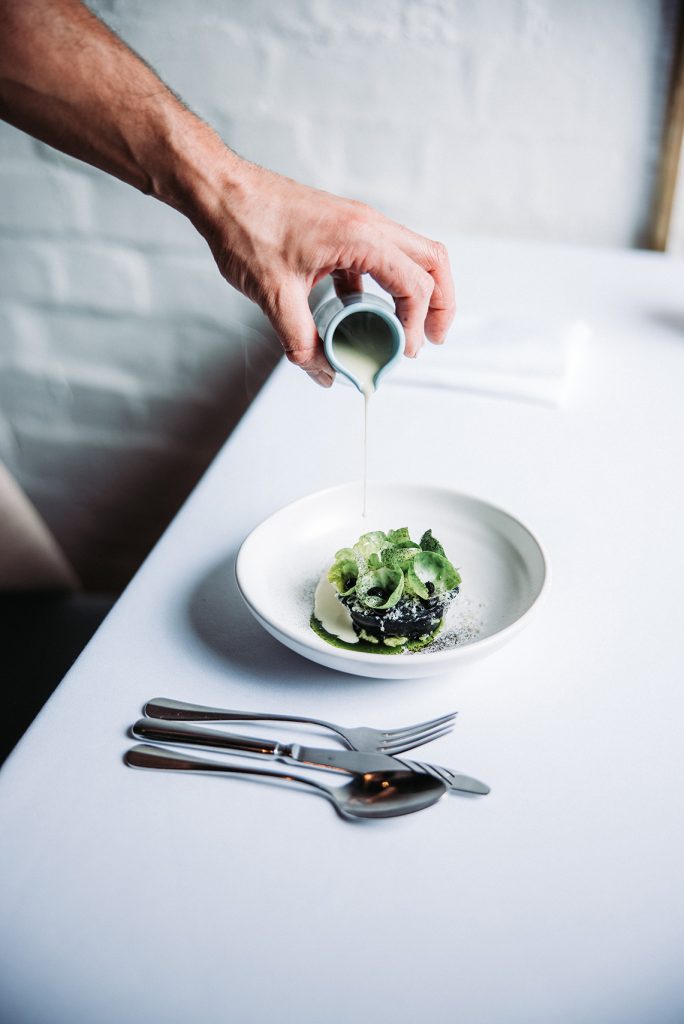 This collaboration even extends to has the final say on what dishes go out to the tables; "Most of the responsibility is on the chefs to create their menu. At The Grove, I give a real long lead so I'd say a lot of the creativity is with the head chef. Whereas Baduzzi has more of those recipes that I grew up with, like some of the meatballs and those dishes that my mom made. But then the chef can always interpret stuff."
A trained Master Sommelier himself, Michael knows that change is an inherent factor within hospitality as wines are always altering from year to year; 'If you want to learn about wine, you drink wine, and then it's a muscle, the more you smell and taste, the more you'll evolve and your tastes change. You might like white wine, then switch to red then back to white again. So you're always learning.' But that doesn't mean he'll be telling anyone what wine they should have anytime soon; "If someone wants to have a sauvignon blanc with their steak, who am I to tell them they're doing the wrong thing or the right thing? I'm here to try heighten someone's experience – just talk about the role of acidity and fat in this braised meat when matched to a peppery Hawke's Bay Syrah. It's art and science combined that can heighten your dining experience."
He is accepting of the fact that the diners' knowledge is constantly changing too, growing broader and deeper by the year thanks to a greater awareness of cooking techniques through social media and TV shows like Masterchef and Food TV; "We live in a Martha Stewart society where you can go down to Farro and buy duck fat! So we have great home cooks now, people love to cook. And now with Covid, people are cooking now more than ever, and getting rekindled with this passion. So, it's my job to do it even better again. I want people to come and sit down and go like, how did you do that? There's no way I could do this!"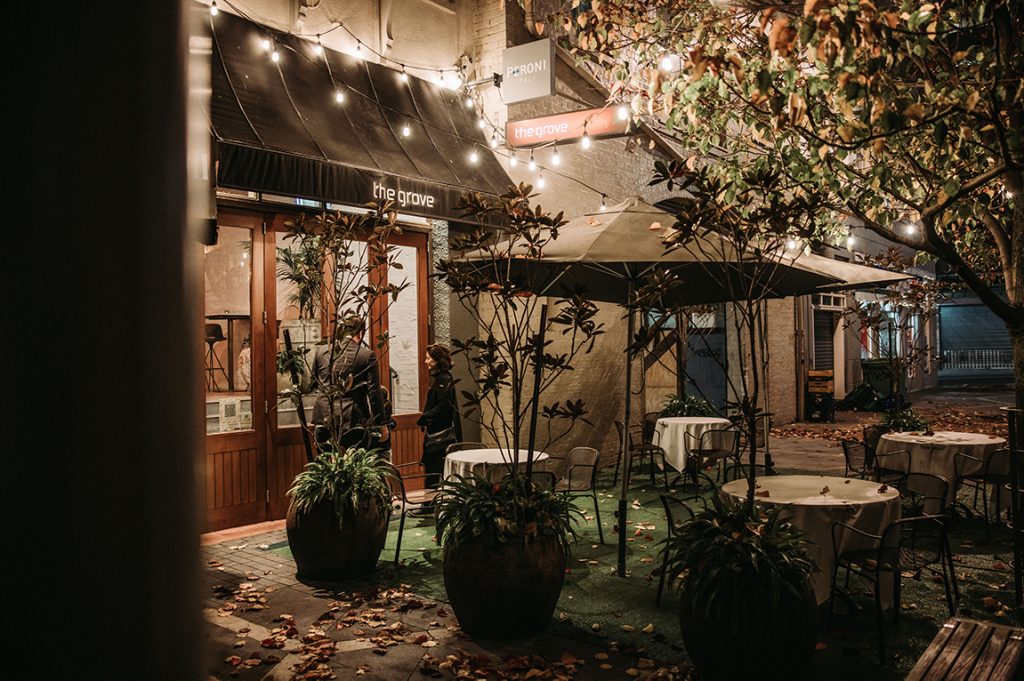 Of course Covid is a massive issue for all restaurants, not just The Grove but it's still hurting; "When people come to Auckland and they're traveling from far away, they're like, 'oh, you must go to The Grove'. And that's great. We've had that reputation over 17 years. We built that. But, with the borders closed, it's a challenge." But Michael can still see the upsides; "What Covid has also taught us is the value of family and the value of our time that we have on this planet and how precious it is. A meal is spending time with loved ones, whether you're having a slice of pizza, or a degustation for your 50th birthday party."
It's also forced The Grove to try yet more new things; like open on Sundays during winter to offer British-style roast dinners; to take the restaurant on the road to Donkey Bay; and do more catered gigs; "We're always getting phone calls, 'Hey, can you come to Waiheke and cater a 150 person party? Or can you come to Paritai Drive and do my son's 21st party?' So we take the food truck over and take The Grove to them and we all have this amazing party." And it's not just for the rich and famous, Michael and The Grove have gone down to Gisborne to cook goat lasagna, "That's the beauty of New Zealand, you can go up and you can go down, and you're in paradise". 
And if Michael and his talented team keep on keeping up with all the changes that are thrown at them, they'll be back up in that World Top 10 of restaurants – as soon as those damn borders open again.
Experience The Grove for yourself by booking a table.