The Marvel Cinematic Universe, based on the comic book universe of the same name by the great visionary Stan Lee in 1961, has risen to become one of Hollywood's biggest powerhouses over the past decade. According to online reports, it has global box office revenue for the most successful films of all time, so it's no surprise that whenever a new superhero hits the screen, there is an instant hive of excitement around the world.
Every Marvel fan can easily cast their mind back and be reacquainted of the craziness that was Avengers: Endgame and its gut-wrenching final scenes. So many of our favorite characters were killed off, some sacrificed themselves for the 'greater good' and some still live to tell the tale, but it still cuts as a fresh wound over and over. One of the kicker scenes is when Captain America (Chris Evans) goes to put the Infinity Stones back in time, but decides to to stay with his beau, Peggy Carter, disheartening his best friend, Samuel Wilson (Falcon). As Cap takes his leaving bow from the Marvel Universe, he reveals his shield to Wilson who is initially reluctant. Turning to Bucky Barnes (Winter Soldier), he picks it up, saying it feels like it does not belong to him. Rogers had reassured Wilson's doubts, confirming that it was his now.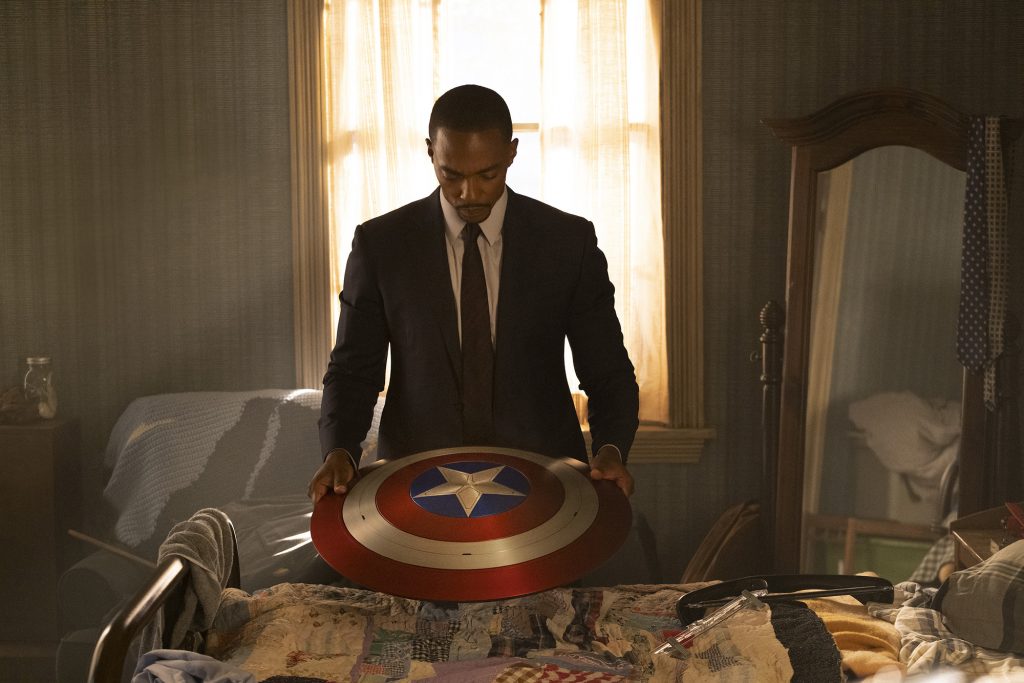 Directed by award-winning Canadian showrunner, Kari Skogland, and set to premiere on Disney+ on 19 March, The Falcon and the Winter Soldier is going to be a wild and unexpected ride for audiences. Pairing two quite different characters together, Sam Wilson (played by Anthony Mackie) and Bucky Barnes (played by Sebastian Stan) who joined forces at the end of Avengers: Endgame, the show will follow Sam's choice to continue Captain America's legacy. The six-episode series also stars Daniel Brühl as the villain scientist Baron Zemo, Emily VanCamp as Sharon Carter, and Wyatt Russell as John Walker. With the filming beginning in 2019, and being consequently slowed down due to the worldwide pandemic, there was a lot of speculation of where the show will start from and how the actors, both Mackie and Stan, will work together. 
During a recent interview with Mackie and Stan, the pair talked openly about the developmental stages of the show, saying that they were more than happy to work together. "We've spent so much time together," Mackie said about Stan. "It was more so everybody around us catching up. We both have a great relationship with [fellow actors] Danny Brühl and Emily VanCamp. We came in ready to party. Everybody, Kari [the director] and Malcolm [the creator]."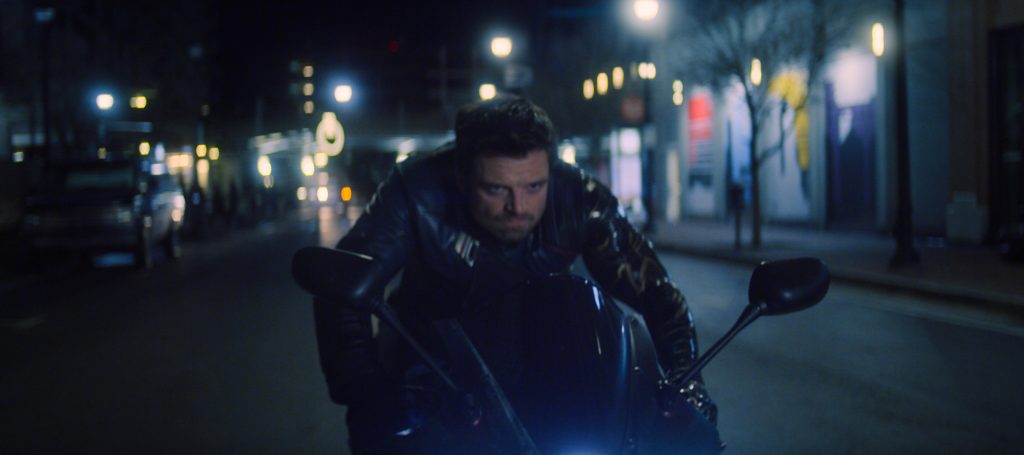 Looking back at their time spent together in the Marvel Universe, Stan and Mackie first appeared together in Captain America: The Winter Soldier in 2014. Despite their characters  meeting briefly, the superhero duo didn't blossom until the 2016 Captain America: Civil War where they interacted and joined forces to fight together. So when asked about developing the characters for the show, Stan was quick to set the record straight. "I don't think there was a lot of development, because it wasn't like we were starting a new show. These were familiar characters and they had a history and everything. It was just more about finding the new tone, so to speak. How are these characters going to react in the situations that they are in?"
In taking such a major step into Phase Four of the MCU, producers and creators wanted to give audiences a real cinematic experience. But with the opportunity of branching the Universe into TV, eventualising each chapter of their new narrative on a weekly basis. To be honest, we're all excited to see what is going to come of the series, with Sam not exactly taking up the Captain America mantle. And with Chris Evans announcing that he may return for the series.
"Sam never receives the shield," Mackie explained. "Steve asked him to take the shield and he said: 'no, because it's yours.' He never accepted the moniker of Captain America. It was more-so us being on set, and the shield being there was not because [he] accepted it from Cap. It's just more so the idea of me and Bucky trying to figure out how we fit back into society."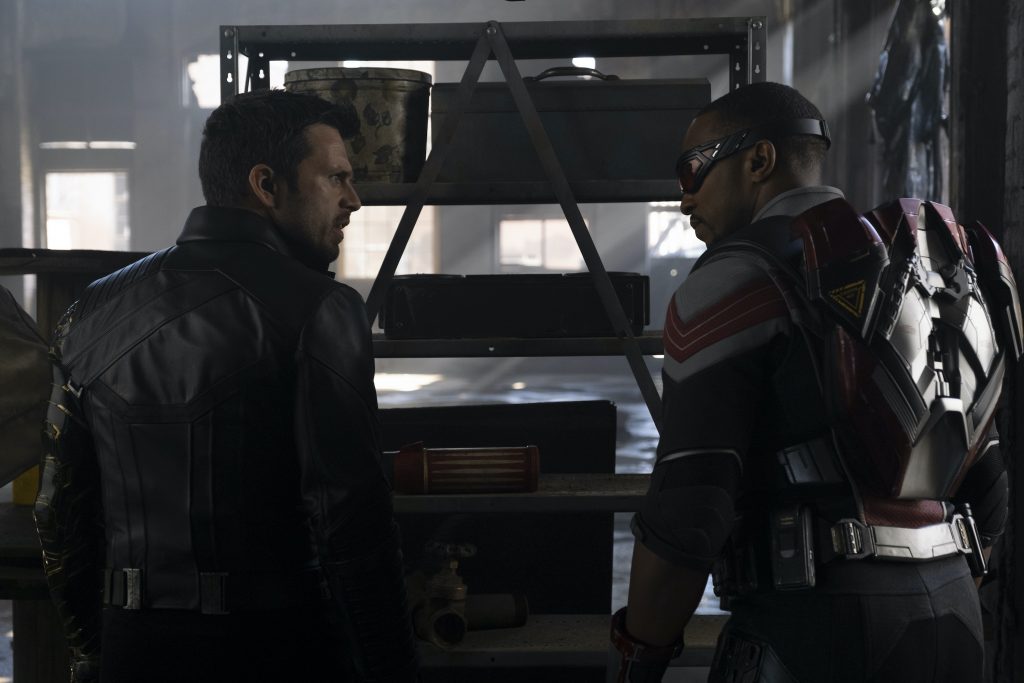 With any superhero movie, there needs to be a villain too. Baron Zemowho (even the name sounds evil) played by Daniel Brühl, was responsible for the Avengers departing in Captain America: Civil War. Choosing to reek a bit more havoc in the world, the Baron is appearing again in this series. We can't wait to see Mackie and Stan take him on and show him who's boss in this new, exciting Marvel adventure. 
As there are only rumours circulating the internet, no one can be completely sure what is actually going to happen during this series. Sam Wilson may take up Captain America's shield? Both Sam and Bucky may sacrifice themselves, as Iron Man did at the end of Avengers? Who knows. What we do know is that it's going to be a thrilling ride. 
"If you look at the show, there are many themes we try to capture," Mackie said. "But the biggest one is: 'am I my brothers keeper?' We're supposed to be humane, dignified, the dominant species. We can communicate with each other. But all we seem to be doing is manipulate, conquer and try to destroy each other. Since the beginning of time man has conquered man, man has devoured man, man has taken man. But if we're the dominant species, then we should be better than that. So we're coming back from the Blitz; we have billions of people coming back to Earth. What's their place in society? Are they now castaways? After Katrina in New Orleans, we were considered refugees in our own country. How do you make your own brethren feel whole and equal?"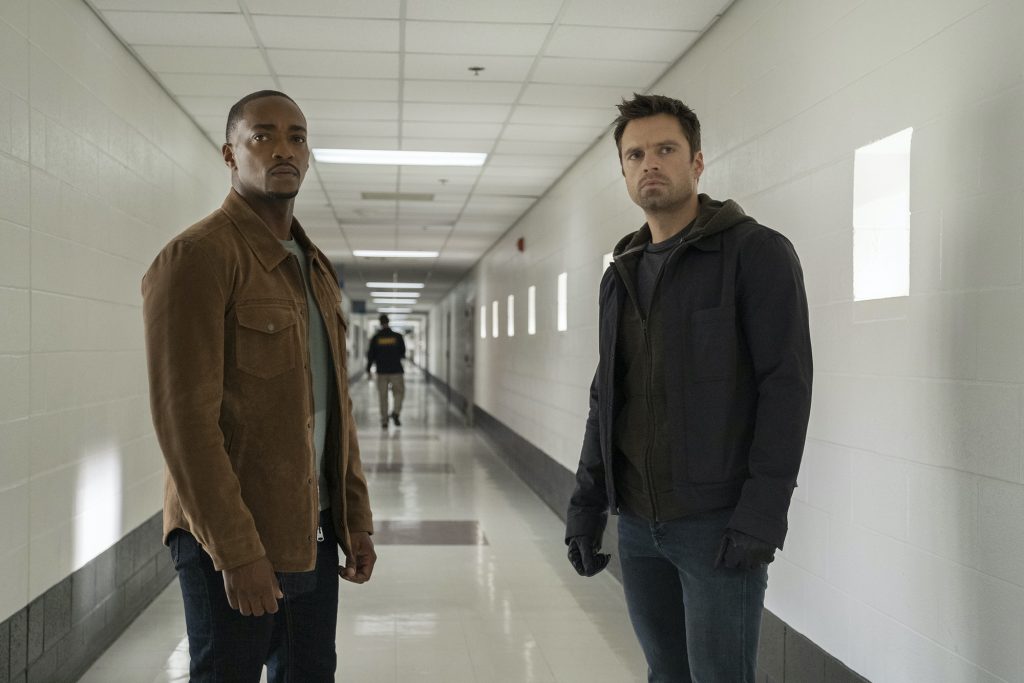 The Falcon and The Winter Soldier is streaming on Disney+ from 19 March 2021.