White birch has long been an integral part of Japanese culture and tradition with its brilliant, satin-like texture making it the ideal material for making furniture and flooring in the home. This regularly patterned wood creates not only beautiful veneers, but is also so strong it has been used to create aircraft propellers in the past. Found all over Japan, the birch's paper-like bark with its distinctive long horizontal lenticels can also be seen in abundance near the Grand Seiko studio in Shizukuishi. Seeing the white birch's natural beauty every day and inspired by its heritage in Japan, Grand Seiko's Shizukuishi designers have incorporated its sheen, colour and texture into the dial of the new Grand Seiko Series 9 Design. In doing so, they have created an exciting new timepiece that on one hand feels very traditional, yet also boasts a contemporary flavour that should influence the direction of the Grand Seiko Heritage Collection in the years to come.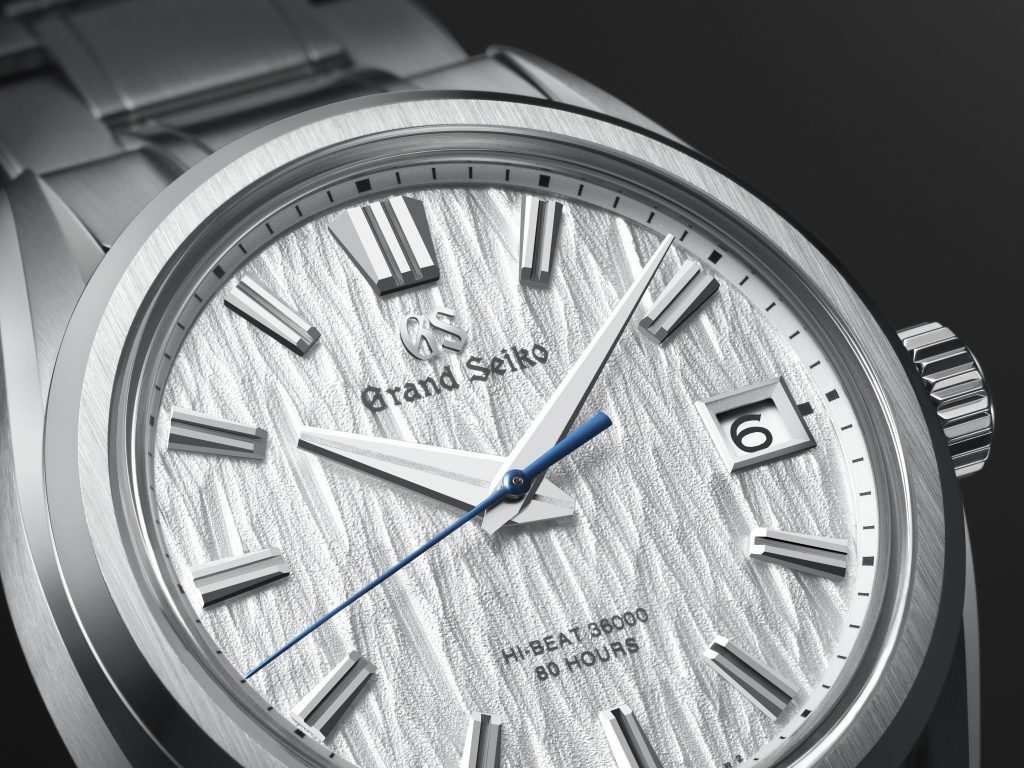 With its wide lugs and low centre of gravity, the Series 9 hugs the wrist, while its wonderfully textured dial maximises the interaction of light with the grooved markers to enhance legibility. A striking combination of Zaratsu polish and hairline finish highlights the engineered case lines that mirror the Hi-Beat 3000 precision inside. Here, the heart of the Series 9 is driven by the revolutionary new Calibre 9SA5. First introduced last year, the 9SA5 showcases three new developments; an entirely new Dual Impulse Escapement, the Grand Seiko free-sprung balance, and a horizontal gear train. Despite all this new kit, the calibre is slimmer than ever, making it even leaner on your wrist. Enhanced energy efficiency within the new calibre has also seen the power reserve stretch out to around 80 hours.
The all-new Series 9 Design is the perfect cross between Japan's unique natural environment and the very latest advances Grand Seiko have developed and is available now at selected retail stores. 
Experience the handmade mastery of Grand Seiko for yourself at our Grand Seiko Boutique in Sydney.