When you have a chance of victory in any competition, the heart beats faster as the excitement grows, the eyes widen and the tension mounts. At least, usually that is what happens, but in horological competitions – the opposite is true as it is only the steadiest heartbeats keeping an unchanged and deadly accurate pace who win the big prize.
So it turned out on November 10 this year at the Théatre du Léman in Geneva where the Grand Seiko Kodo Constant-force Tourbillon triumphed over all others for the 2022 Grand Prix d'Horlogerie de Genève Chronometry Prize, which rewards the best watch for its high precision timekeeping performance. The internationally selected jury of 30 wasted no time in electing the Grand Seiko Kodo Constant-force Tourbillon as the winning watch in this, the most important category for any timepiece.
The Grand Seiko Kodo Constant-force Tourbillon
It is little wonder the judges were so taken with the Grand Seiko Kodo Constant-force Tourbillon's chronological accuracy as it is Grand Seiko's first mechanical complication watch. At its heart is the Caliber 9ST1, a uniquely innovative movement which, for the very first time in horological history, combines a tourbillon and a constant-force mechanism as one unit on a single axis.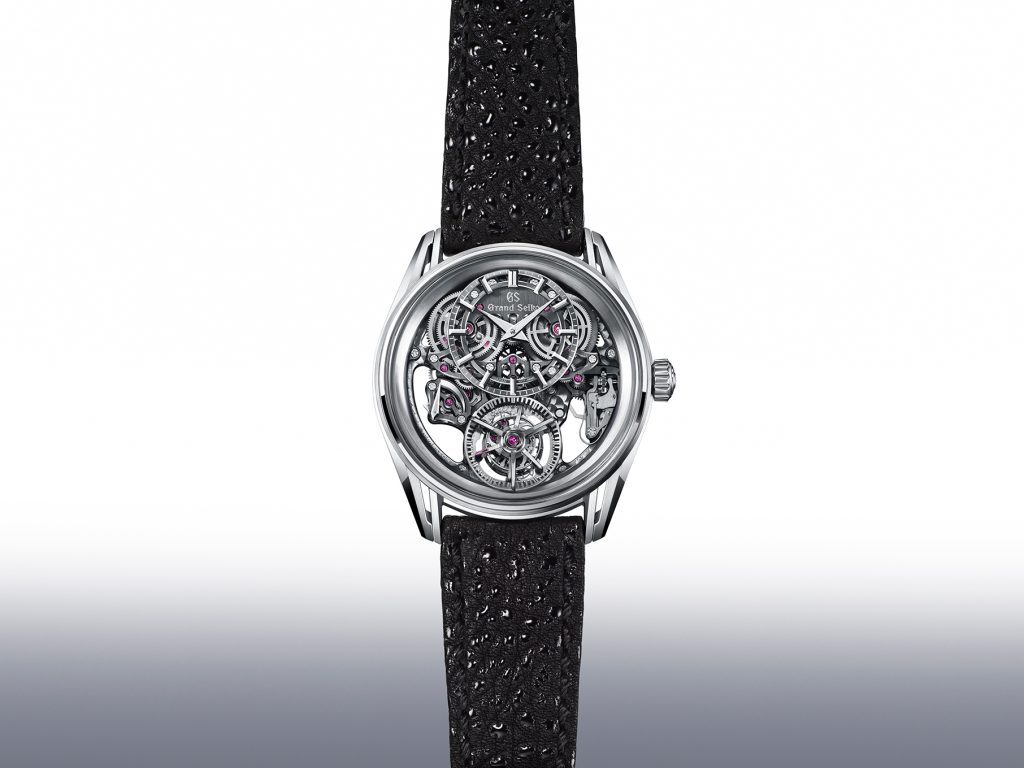 The unique motion of the two mechanisms and the sound of the rhythm they make even gave the watch its name of Kodo – or 'heartbeat' in Japanese. The inner tourbillon carriage rotates smoothly as the balance steadily vibrates at 8-beats per second, and the outer constant-force carriage follows its rotation at exact one-second intervals to create a 16th note rhythmic feel. 
With its unique appearance in motion and with its carefully designed sound, this revolutionary watch reveals its vitality both audibly and visually, thanks to the open-work design and the sapphire case back. All the components are painstakingly finished by hand using a variety of techniques to endow the overall movement with the quiet yet enduring sparkle that is the hallmark of Grand Seiko. The case is constructed of both Platinum 950 and Grand Seiko's Brilliant Hard Titanium to achieve a long-lasting beauty.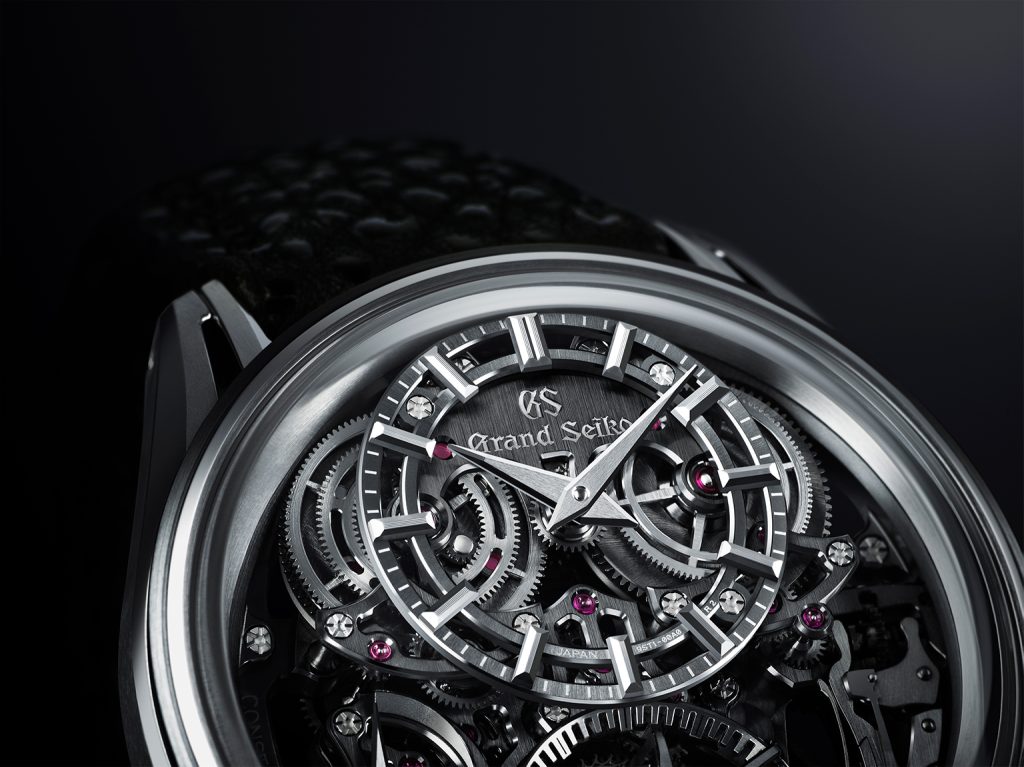 Accepting the award
The President of Seiko Watch Corporation Akio Naito and Grand Seiko's movement designer Takuma Kawauchiya, who designed and assembled the winning watch, were on hand in Geneva to accept the award. Mr Naito said, "Everyone at Grand Seiko is incredibly proud of this honour tonight, as Kodo is the first mechanical complication watch from the brand in its 62-year history. I would like to express my sincere gratitude to the members of the jury who recognized this achievement by a team of our engineers and watchmakers, led by Takuma Kawauchiya.' For more on the 2022 Grand Prix d'Horlogerie de Genève Chronometry Prize-winning timepiece, visit Grand Seiko Kodo Constant-force Tourbillon now. 
Find out more about Grand Seiko here.