You would think Chen Kun could relax now. With a string of incredibly successful movies under his belt including The National Anthem, The Knot, Chongqing Hot Pot and Painted Skin and a virtual permanent residency within the Forbes China Celebrity 100, Chen is a household name in his home country. Yet taking it easy isn't really his thing. Throughout life he has always been an instigator, a creator of new things and this urge to generate has seen him conquer more than one discipline throughout his career.
From a broken home, Chen started working in high school to help make ends meet for his family including stints as a night club singer. Here, his talent proved so obvious he was encouraged to join the China National Song and Dance Ensemble. Then, while in Beijing he enrolled in film school as an actor which proved just as natural for Chen; 'When I had my first role in front of a camera, I had only just graduated from the Film Academy. This role showed me that I can be so close to another person's life through my profession and efforts. This was a big, happy surprise for me. It was like… a 'bang'. A door suddenly opened in my heart.'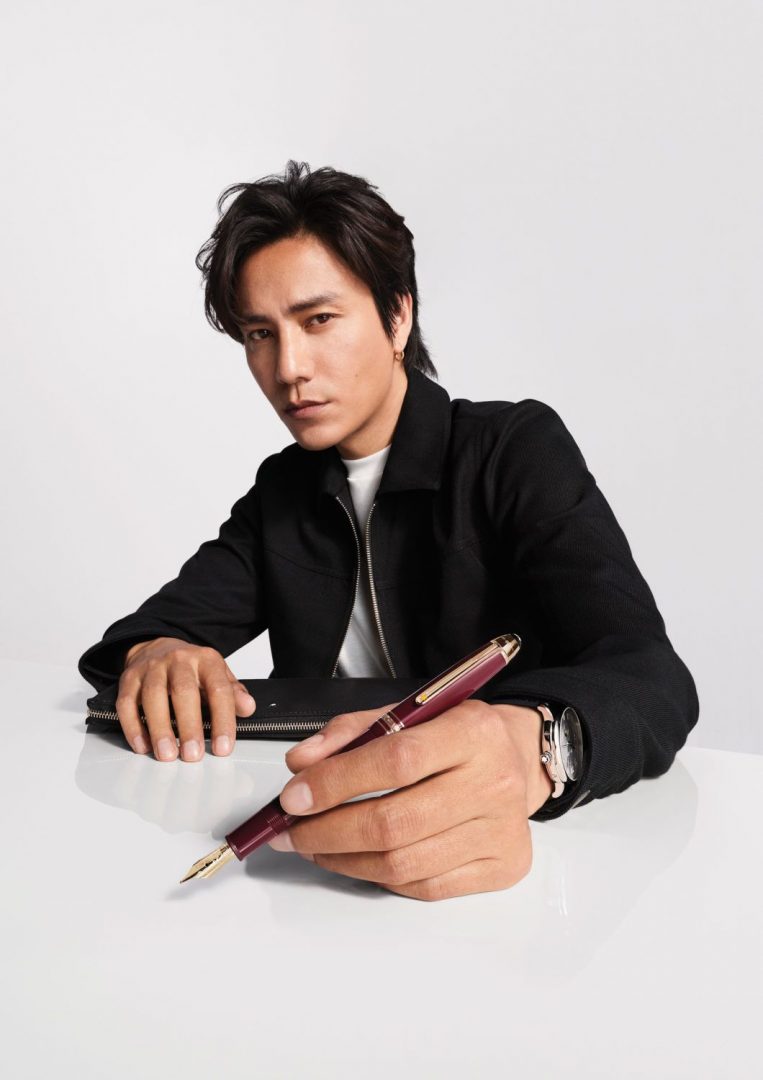 Chen kept that feeling with him with every subsequent role he took on and success instantly followed. Soon, he was off on a film journey that not only conquered China but expanded into the rest of the world with movies made with creatives from France and Hong Kong. His television work was equally successful and also gave him the chance to reboot his music career – as he would often record the theme music to his shows and this saw him release several best-selling albums into the 21st century.
Yet Chen is the kind of person who sees his own success as merely a lever to raise all those around him. This has come about due to his keen awareness of those around him and the profound effect they can have on his personal well-being; 'As best as I can remember, every time, when I feel really low, or when I have been feeling particularly frustrated for some time, a person suddenly appears or an event happens (that) enables me to pull myself out of depression. That's when I laugh out loud from the bottom of my heart.'
This awareness of the value of the people around him led Chen to form his own agency K Pictures, so he could look after talent like himself in a more personal way rather than purely for profit.
And, as he became more and more successful as an actor, he wanted to help other young actors reach their potential too. So the next step was to found his own acting school; The Dome Studio. Here, he focuses on mentoring younger actors and inspiring them to achieve – even going so far as to write them individual letters himself with notes on what they do well and what they could do better. While setting up the school in China wasn't easy, Chen thinks it was totally worth it; 'I've gained many young brothers and sisters whom I love very much. Because they came into my life, I've been able to share the little experience that I have learnt with them. Over the past three years, I've learnt a great deal from them. This has also enriched me.'
The frustrations of setting up the school led Chen to start walking which proved to be another revelation for him; 'To understand our inner discontent or unhappiness, we don't necessarily have to watch a good movie or listen to a good concert or talk to a good friend. When we quiet ourselves down, we are capable of healing ourselves.' He was so excited by the healing power of walking he took two years off acting to set up the Power to Go charity. For the first year, Chen picked 10 students from thousands of applicants and together they completed a 10-km hike in Tibet. It proved so successful he's held a walk every year since, with different treks and distance covered each time, and with different groups of people.
And that's why Montblanc have chosen Chen Kun as one of their brand ambassadors, because it is his burning passion for sharing his success with other young hopefuls that transcends his work and shapes who he is as a person. Chen uses his own life experiences as the driving force behind his own success so he is a perfect example of What Moves You, Makes You. The philosophy behind Montblanc's belief in creating luxury business products that allow us all to make our own mark on the world. Where we can aspire to a life where our personal and business principles don't compete, but instead enrich each other along our unique journey to success.
To make your mark, visit the Montblanc Queen St Boutique below:
You'll also like: