Harnessing some of Hawke's Bay's best grapes over the last quarter century, Mills Reef has established itself as one of New Zealand's finest wine brands and, for almost as long, Head Winemaker Paul Dawick has been a part of the Mills Reef family. 
Raised in Hawke's Bay since the age of 4, Paul has been working in the wine industry from a teenager in vineyards through to winemaking. We talk to Paul about his journey and the link between land and his craft.
What was the first moment that you knew that this was what you wanted to dedicate your career to?
It was probably my first vintage back in 1988 when Cyclone Bola hit. I worked 26 hours straight and I loved every single minute of it. At the same time, it was shocking and hard but I knew it could only get better. So I just loved it from there – the hard work and the graft and the adrenaline. It was quite exciting.
Do you look at each vintage like a chapter in your life? 
Every vintage brings new things, new challenges, new experiences, better and greater wines. It's a learning curve. Every single vintage, you learn something and you just progress from there. 
Each vintage has its own story, whether it's a good one or a challenging one and you make some good tales out of it over the dinner table, over a glass of wine, discussing some of the things that have happened.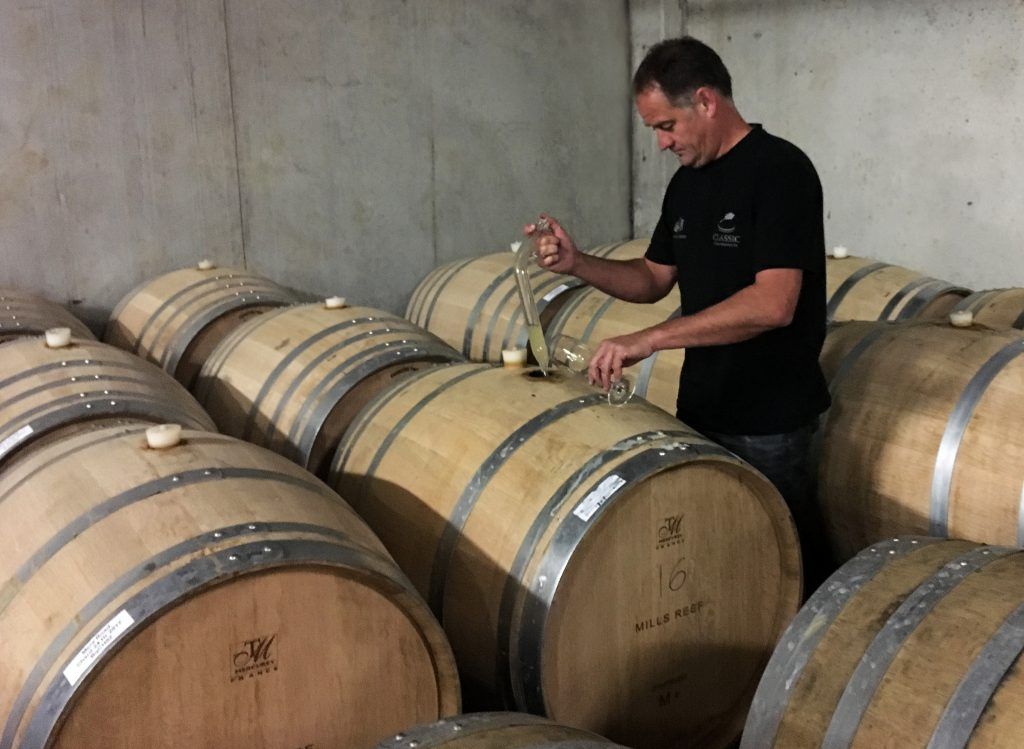 Do you think that in a decade's time you will refer back to the COVID vintage?
Oh, absolutely. 2020 was a fantastic vintage quality-wise, but the difficulties of social distancing and not being able to be where you're supposed to be did make things difficult. This is another one for the history books.
How has technology and new approaches and new knowledge shaped the process of winemaking along the way? Or is it still about the fundamentals?
I think it's a bit of both. Actually, you still need the fundamentals. You still need to set your goals and your aims and technology just helps you to get there at the end. Whether it's a bit quicker or a bit faster and a bit more efficient, it's still down to the fundamentals and technology is just there to assist you.
When you see new winemakers coming through, do you give them advice in terms of what they have to look forward to? 
Definitely. Over the years we bring in interns and you soon learn the ones that are passionate about the industry and ones who have come in and think it's all glorified and sitting around drinking wine. They don't realise the physicality of the work and the long hours that you have to put in, and that it is a physically demanding job. It's just not as glamorous as what some people might think it is. 
You do find the ones that are passionate about it though, and you encourage those people to go forward and really do it because you have to be passionate to be a winemaker. You can't do it half–heartedly.
What is it about Mills Reef that has made it such an iconic brand and such an important part of the New Zealand wine industry?
I've been part of the company for 25 years and you don't stay that long in a company if you don't enjoy it. That's part of it, it's a family, the camaraderie that you form. We get the trust and the freedom to try things and perfect things. You get given a free reign to experiment and to do things. 
That's just the enjoyment of getting up and going to work every day. I think when you've got the same team, doing the same thing and enjoying it all, it's just such a great formula.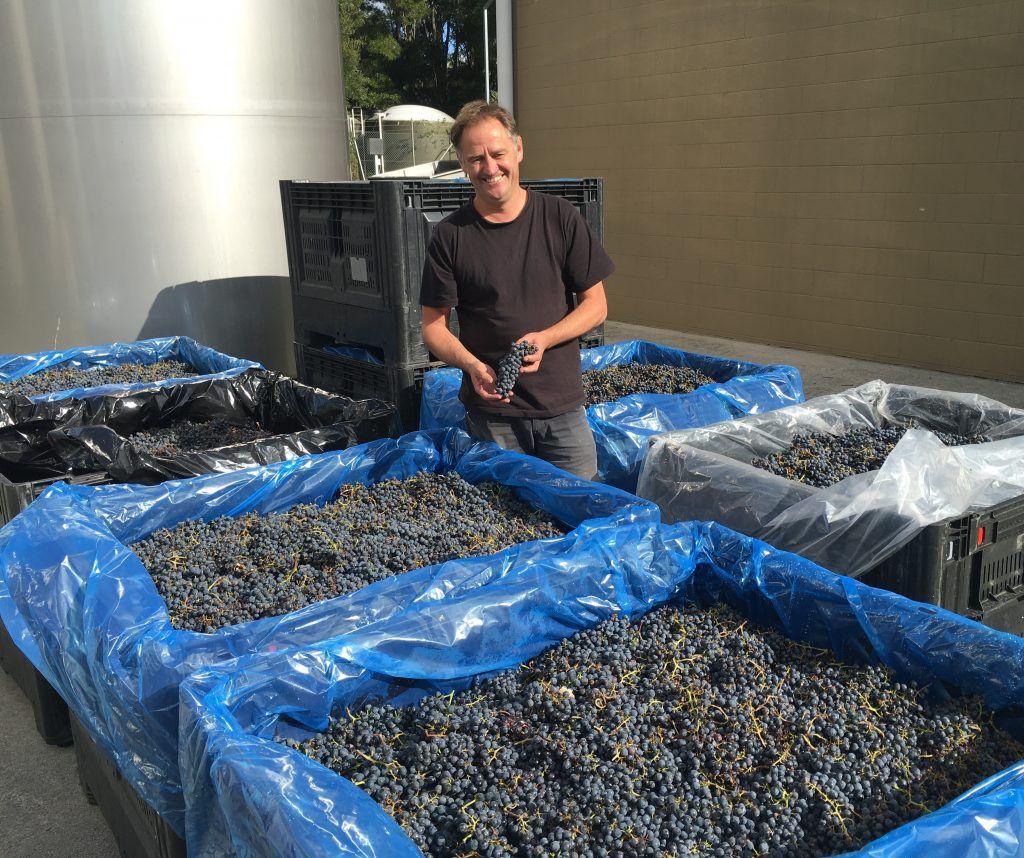 That kind of tenure is rare these days, are there any lessons that you can give to any other companies to be able to garner that work ethic, loyalty and camaraderie that you're speaking about?
If you are looking at things from an employer's point of view, you've got to have faith in your workers and you've got to instill passion into them as well. I was very lucky with the Prestons, they supported me a lot and my family when I was doing my degree by correspondence. 
Working full time, raising a small family and doing a degree by correspondence isn't easy, but I always had that support behind me. That was just invaluable. I think that's a key thing and if you are being supported, you in turn make sure you don't let the company down.
You graduated from Charles Sturt University in 2006, so you'd been working for a while before then. Did getting that formal education change anything for you? 
I think it just encouraged me more. Having the degree and the learning that I did and the knowledge that I'd gained just increased my thirst to go ahead and put things in practice and put my own stamp on things. 
The mentoring that I had beforehand was just fantastic and that inspired me to go through the degree process and it encouraged the passion in me and the drive to achieve.
How far ahead are you planning in terms of some of the experiments that you do and some of the new ranges that you're working on?
Every year we're thinking of something we can do better. We are also looking at the markets as well and what the consumers are wanting. 
You very much take that into consideration within your thoughts of new wines or new styles or anything because at the end of the day, you need the consumer to be on your side as well.
How is the New Zealand market? Are we broadening our appetite? Are we becoming more sophisticated?
I would like to think that we are, but we're still a very, very young industry. New Zealand consumers need to be encouraged to go out and try new things and new wines and new styles and maybe just pull back on the safety of Merlot, Sauvignon Blanc or Pinot Noir, for instance. 
In this respect, cellar doors really come in handy to be able to talk to consumers and be able to provide them with new experiences and talk through wines in this way.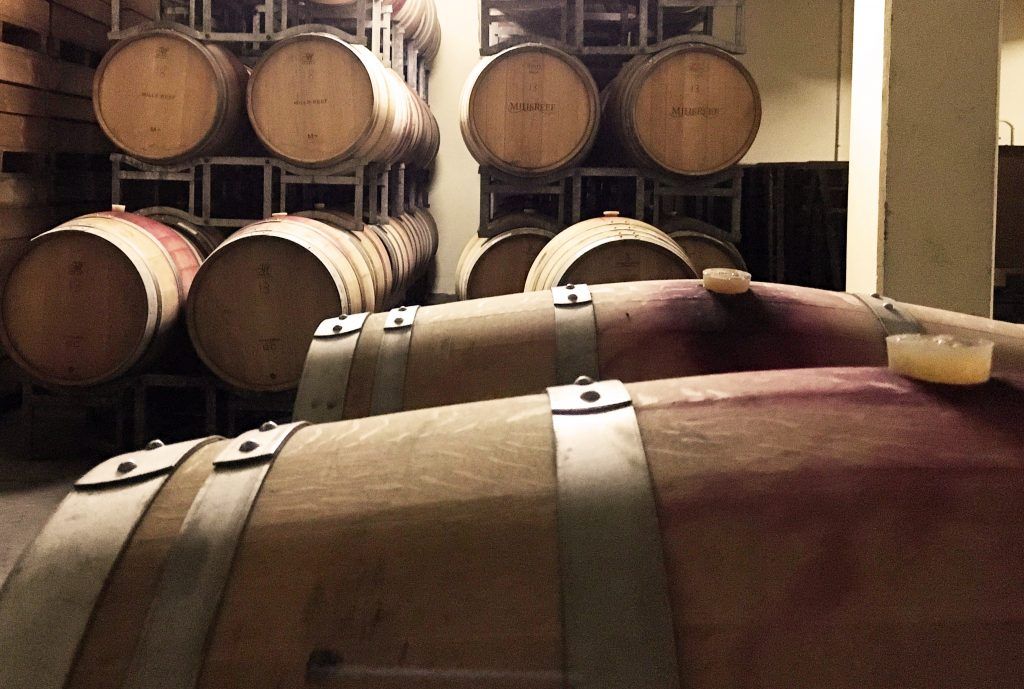 Can you give me some suggestions of varietals to broaden things out?
I'd love more people to try Cabernet Franc or Malbec or Syrah. Syrah is a great variety and should be doing better in New Zealand. Some great Syrahs are made here and the Gimblett Gravels Syrahs are fantastic, they are awesome wines. 
I want to get that message across to people, to get them to try Syrah instead of the Australian Shiraz counterparts and to experience what New Zealand can offer.
There's a big push at the moment to see our own backyard, to support our tourism. Do you think that there's a link between people coming and experiencing the Hawke's Bay and the Gimblett Gravels area up close and having an understanding of where a particular wine comes from? 
Oh, definitely. There's so many more experiences out there for people, whether it's jumping on a bike or visiting some cellar doors, or just traveling around the country visiting these wineries throughout. 
Absolutely, people will be going out and wanting to experience some of these things that they have never tried before.
What is it about the Gimblett Gravels area that makes it so special for winemaking?
Oh, goodness. Nice stoney soils, the long ripening periods, the taste that you get from the dirt and what the terroir brings into the grapes and the fruit. It's definitely a special, special place. It always produces exceptional wines and finishes. 
2020 was an exceptional vintage, and then you get something like 2012, which may not be as good, but it still produced exceptional fruit. It's just different levels of exceptional. The area is becoming internationally recognised as well. 
You don't just get that, it takes a lot of work to achieve that and you've got to back it up with great wines and that's certainly what's happened.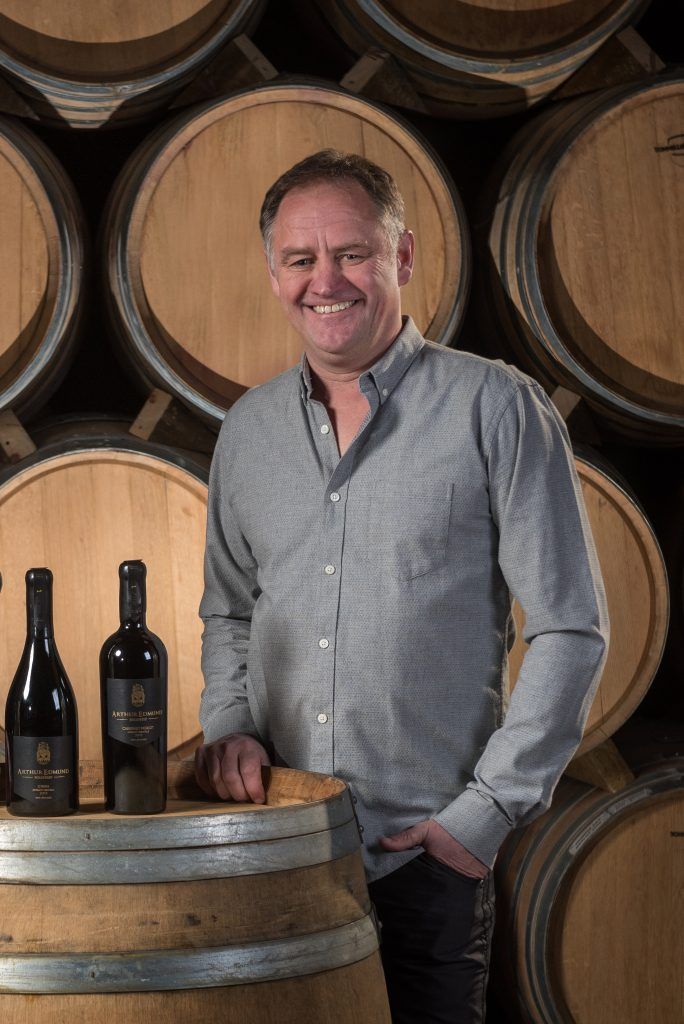 You talk about terroir and the location and the land – does it have more meaning for you given that you were raised in the Hawke's Bay?
That's part of the enjoyment and the excitement of it. Terroir is definitely a key aspect of winemaking, but once you've got the terroir already embedded in you, then from there, it comes down to the personality and the character of the wine, the essence of its own being.
It all just comes together and it just adds to the story and the prestige of the wines that we make. I think only the winemaker can do that. We are just lucky to have this exceptional terroir to make the job easier.
Over the last couple of years Mills Reef has risen into the upper echelon of NZ wineries as ranked by master of wine Bob Campbell. That must be a great source of pride for you? What do you attribute that success to?
It's due to a variety of things carefully brought together – selecting great vineyard sites, attaining vine age, a passionate and committed team, experience on the land along with a respectful nurturing of each wine's natural personality. Such respected and independent endorsement certainly gives us great satisfaction that this focus is being reflected and praised in the wines.
Visit their website to find out what makes Mills Reef so special.