Watches and clocks are not the only way to tell the time; nature supplies us with many other options. We can track the sun's path across the sky during the day or the changing pattern of the stars in the night sky. We can even see the changing seasons of each year by observing whether the leaves on the trees are still buds, green or taken on the mellow hues of autumn. And if a tree has been felled, we can count the years in its intricate rings that denote each year's growth.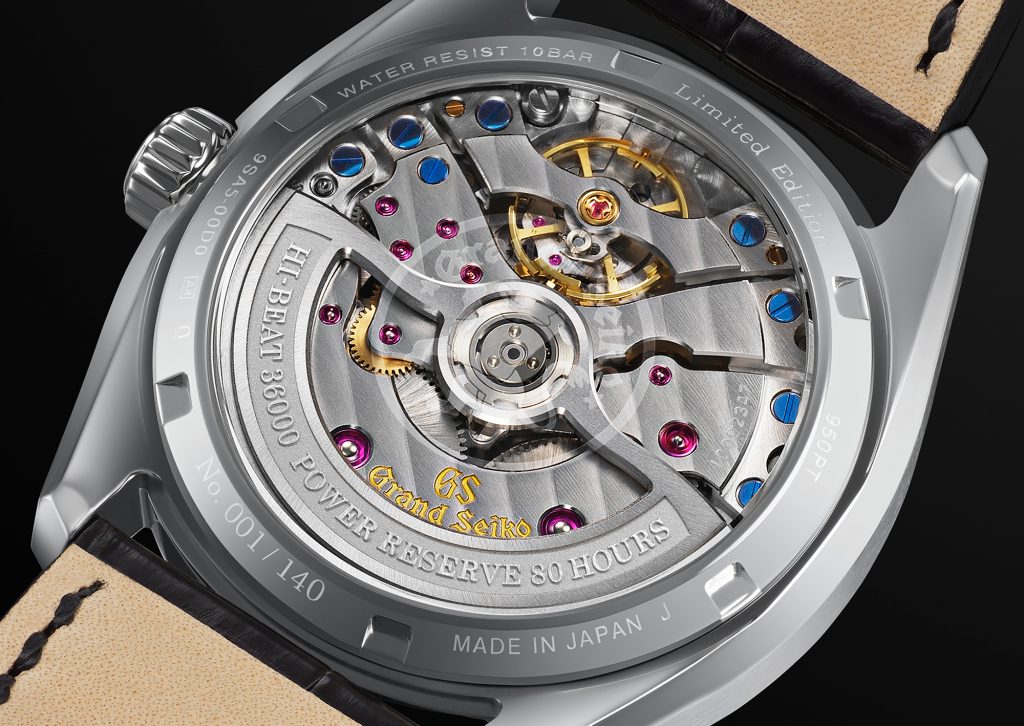 Counting out 140 years since Kintaro Hattori founded the company that would later be known as Seiko, Grand Seiko have created a very special dial design that celebrates both this 140th anniversary and the natural beauty of a tree's rings. Part of the forward-looking Series 9 collection, the all-new Hi-Beat 36000 9SA5 accentuates the ageless link between nature and time via subtle variations in the dial's multi-dimensional depth to create the dark and light tones of wood grain. 
Featuring a highly efficient Dual Impulse Escapement, Grand Seiko free-sprung balance and twin-barrel construction, Caliber 9SA5 is a high-beat movement that delivers a precision rate of +5 to –3 seconds a day and a power reserve of 80 hours. The hour hands are large and align exactly with the grooved and prominent hour markers, enhancing legibility. Meanwhile, wide lugs and a satisfyingly substantial leather strap offer excellent comfort and solidity on the wrist.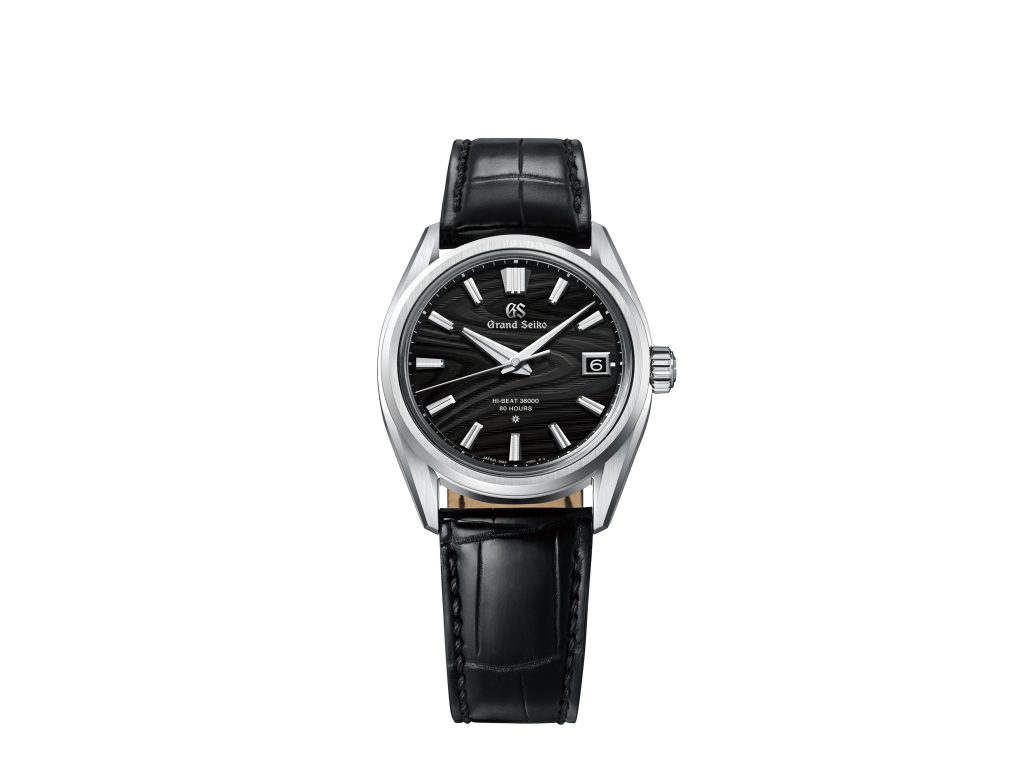 Such a special anniversary demands precious metals be used to celebrate it so the case has been crafted from Platinum 950. Plus, the star mark at six o'clock, the GS letters, the calendar frame and buckle have all been created from solid gold. 
Grand Seiko designer, Kiytotaka Sakai, says he took inspiration from the 9S5 Grand Seiko from 1998, which was designed by Nobuhiro Kosugi, but has of course taken into consideration the passage of time, not just in terms of design, but how people see design. "In Japan and elsewhere at that time, cars were shinier, suits were more dressy and things with a glittery charm tended to be popular. Watches were also mainly worn in formal situations, like at the office or parties… Over two decades have passed since then, globalisation has progressed, and whether it's something you wear or need for your daily life, items that have a simpler and more sophisticated design with only necessary functions tend to be preferred. These changes mean that the settings in which a watch is worn also naturally change, and it is predicted that this will continue to expand even more as the speed of change increases. Looking ahead to the future, these are the ideas that I felt should inspire the next design of Grand Seiko. I have etched it deeply into my mind that this is the mission that was assigned to me."
Strictly limited, only 140 of this very special edition will be available at Grand Seiko Boutiques and selected Grand Seiko retailers worldwide. Book yours today.