It might well be that some of your childhood heros were F1 racers. Maybe Alain Prost, Niki Lauda, Michael Schumacher or Ayrton Senna even graced your wall. Big money, high speed, danger at almost every turn and, of course, the echoing sound of high revving combustion engines that defined the sport.
While F1 might still be a behemoth, there is a new era of motor racing appearing that will no doubt define the future of the sport. Formula E is a single seater motorsport championship that uses only electric cars. Conceived in 2011, it has turned into the fastest growing sport on the planet with an estimated 400 million people tuning in or turning out to watch the latest series.
One of the stars of this sport is New Zealander, Mitch Evans, who drives for the Panasonic Jaguar Racing Formula E team. Born in 1994 (the same year that Ayrton Senna died, actually), Evans is already a racing veteran. From champion karter to Formula Ford to Toyota Racing Series to British Formula 3 Championship to V8 SuperTourers Championship to 24 Hours of Le Mans and much in between, it is hard to imagine that Evans is still in his 20s. It looks like he has a big future still ahead of him alongside the sport he is helping to pioneer.
Before Santiago, do you get much of a break to shut off from everyone?
I get a couple of weeks. It's actually quite a big gap in between the first round and Santiago. I get more than enough time to recover and get myself in order before the next race.
Are there things that you have to do to keep in tune, whether that's mental or physical?
Yeah, to a degree. We've got to keep in good shape and keep sharp and up to date with the development that the team is going through so we don't get left behind. There's a big push on the performance side.
For me personally, I have a very sensible lifestyle and just try to keep as healthy as possible, eat well and keep a good frame of mind.
Speaking of a sensible lifestyle, is it hard to keep focused on what you're doing and not getting caught up in the groupies and that kind of thing?
Yeah, I think for any high level sports person, it is easy to get distracted. But it just depends on the people you hang around, you want to hang around people that have got a good influence on you. It's also important that you approach everything in a very professional, but also positive way.
I think it's more who you choose to hang out with. It's what's got the biggest influence on whether you're going to keep on track or go off the rails. My parents are very strong on me, so they keep me in tune and are a great influence.
There's a bit of advice I was wanting to get from you. I've got a four and a half year old daughter and she is a speed freak, she's just obsessed. So what's a good age for me to get her into it?
Well, I started racing at six but I was already driving at four because my brother was already in go-karts. At the time, I thought it was all good, but looking back now, I think it's completely crazy.
If you want to give her a go at it, it's better to get her in no later than six years old so they can be at that development stage. It's like any sport, the earlier you can get them absorbed in it, the more likely they're going to pick up things or get a feel for it a bit quicker.
I'd say in the next year you should think about getting her in a go-kart and give her a feel for it. Initially, she may not like it because it's obviously quite an intimidating thing, but give her a bit of time to get up to speed and comfortable with it. And then, after maybe a year or so, you can work out if she wants to continue with it or not.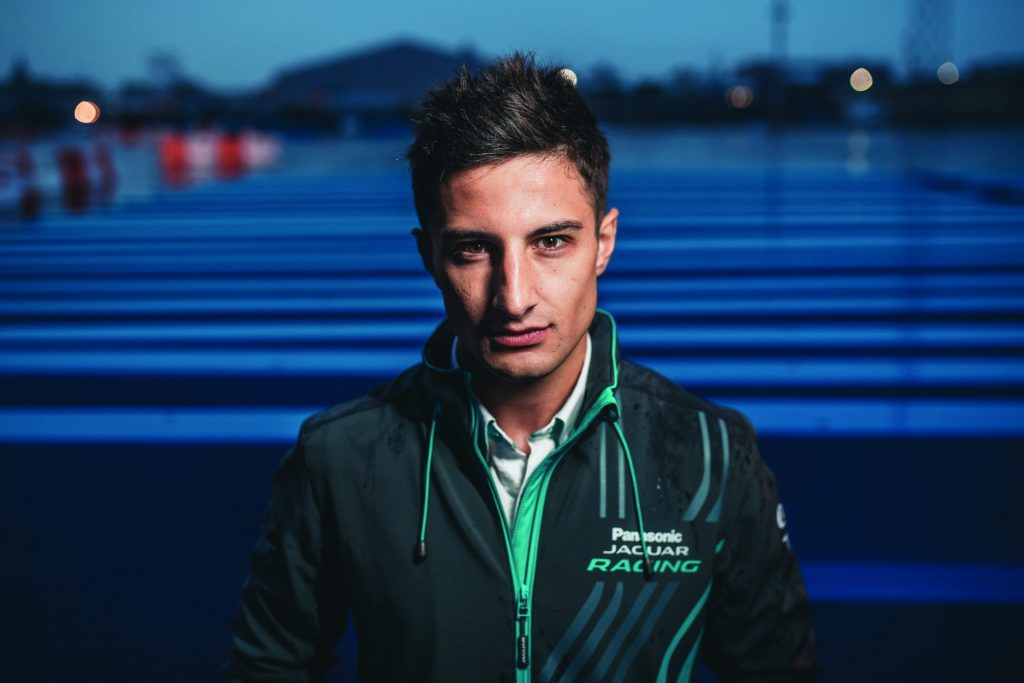 Did you ever feel like you were pressured into it or was it just there and you had the support?
Not really, to be honest. If I didn't want to do it and I told my father that, then we would've gone and done something else. To have a family that's absorbed in the sport to get me started was extremely important because I think at that age, you don't really know what you want to do.
You need to be pushed into it to a certain degree because you don't have the bigger picture, you don't really know what's going on. But, at any point, I know I could've gone to Dad and said, 'Look, I just don't really enjoy this. I want to do something else.' I'm not saying he would have liked to hear it, but he would have gone, 'Okay, if you don't want to do this, that's all good. Let's not waste our time and do something else.'
There needs to be a certain element of the parent pushing their kid to do something because there's going to be some points when you're a kid and don't really see the bigger picture of the whole thing and you may miss out on certain things.
I think I had the really, really positive and strong influence of my Dad being a driver. I really looked up to him and admired him, so that definitely helps things. I think the earlier you get them in there, the earlier it is for them to work out if it's what they might like.
Talking about that early development, the response time required in the sport is phenomenal. For us mere mortals, it's unfathomable. Does that translate into other areas of life? If you're sitting at a cafe, are you able to catch a flying coffee cup faster than anyone else?
I've not tested that out. That's a good question. I wouldn't be surprised if it wasn't the case because I think our reactions are more in tune with driving the car, because we have a sort of muscle memory and we're absorbed in that environment all the time.
When it comes to driving and catching the car and reacting to what the car is doing, I could almost predict it before it actually happens. I know the way that the physics work and the weight transfer and you just find that finesse over time.
In terms of reacting to what the car is doing? Yes, I'm pretty good with that, but I wouldn't say I'm going to be some sort of freak when it comes to other things.
With formula E, there's such evolution to it and you've spoken about how it is the testing ground for a lot of new technology that will come onto the roads. does it feel like you're always on edge having to relearn a technique?
There's a huge rate of development at the moment. You're constantly learning new things because it's a whole new world when it comes to development. Initially, it was quite intimidating because everything was new.
Obviously now I've got the fundamentals of it, so it's more the details that I do start to learn more about. It's quite cool to be part of it at the moment.
With Formula E, the technology we use is very similar to what you see in, say the Jaguar I-Pace on the road. It's quite cool to see that the development and the technology I'm experiencing is having a real direct impact on the road and what you'll see in future cars in the automotive industry.
I just see it more as a privilege than pressure, which you can easily get caught up in and feel like there's a lot of weight on your shoulders. But I love it, I think it's a really cool and unique thing to experience.
Does it feel like you are part of a pioneering generation of racers?
Absolutely. With the massive wave we've seen and the big change in not just the automotive industry but the world in general, there's a massive push and massive change in the climate we're seeing.
It's a lot more vocal nowadays. There's a lot of messages out there that the world is in a bit of trouble and a bit of strife.
The automotive industry and the big manufacturers are at the forefront of that as obviously they had got a massive carbon footprint that we see in the world. You do feel like you are part of this massive wave of change.
As an opportunity, it's absolutely incredible. It is a once in a lifetime thing because you'll probably look back in a hundred years time and we'll see it as another phase of development in the world. So to be part of that from the start is quite fascinating.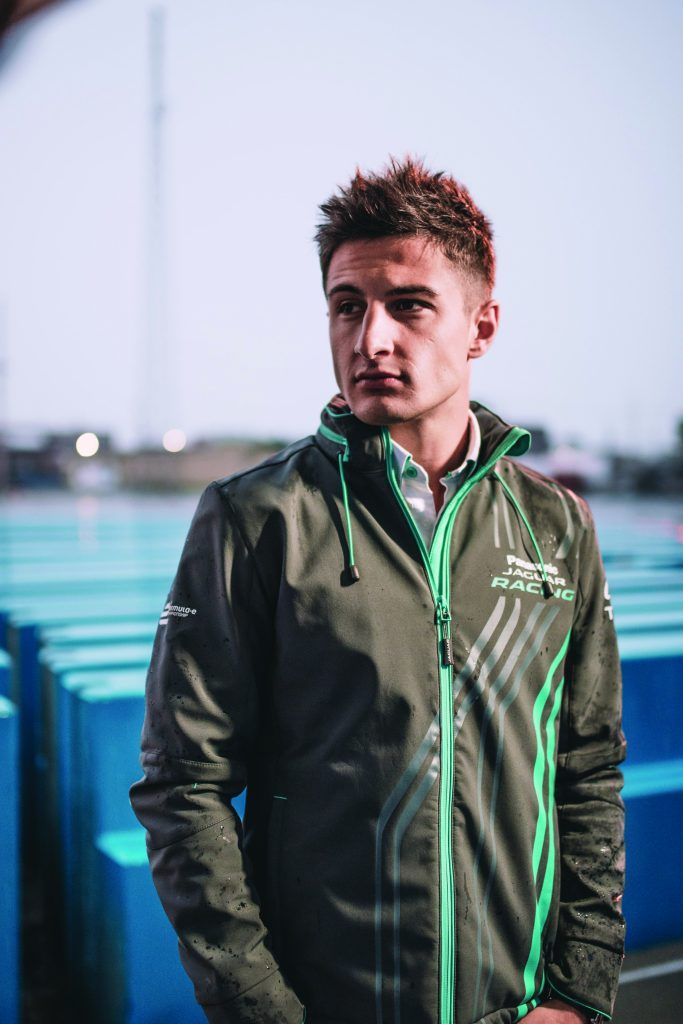 Has that come across into your personal life as well? Are you more conscious of your carbon footprint and the car you drive?
Absolutely. I didn't really know much about climate change and the awareness about it. In the last two years, everyone's been a lot more aware of it. It's been a lot more in the media and everyone's a lot more vocal about it.
Naturally, everyone is a bit more aware of their actions and what they're going to do to try and offset things, whether it's recycling, or cutting out plastic, taking public transport, moving to an electric vehicle. There's many ways of trying to clean up our own carbon footprint and neutralise that.
The more we talk about it, the more we share the facts of how damaged the climate is and people will think twice about doing things.
I definitely wouldn't have thought that previously, but when you've been absorbed in it a bit more, you start to think about certain things and try to do your little part in it. If everyone can start to do that, then we'll start to see a bigger impact around the world.
For a small country, New Zealand has such an impact on the heritage of racing globally. Do you think that there's something in the water here?
I don't know what it is, actually. I would love to know, but it must be something in the water. For our population, we do really well in sport in general, not just motorsport. We really punch above our weight.
With motorsport, there's a lot of guys out there where it's probably the strongest that it's been on a global motorsports stage, which is very special. A lot of people don't realise that, actually. It's great to be part of this era with the international Kiwi drivers on the world stage.
I don't know what it is exactly, but I think it's just our mentality in general. In any industry, we've obviously got a lot of tenacity and we're extremely hardworking and people tend to gel with us. We're easy people to work with. We're very easy going and not too complicated. That always helps as well.
What's the best piece of advice that you've been given?
Just make the most of any opportunity. As a young kid, it's very hard to do that. You've got one opportunity to make something of your life and you don't want to get to an older age and have some sort of regret. That's probably the biggest thing.
You've got to do what your heart tells you because at the end of the day, you've got to enjoy your life with whatever that is. That's the best way of maximizing your time on this planet.