Yamaha's WaveRunner engineers have been busy, constantly improving what is already a world-renowned championship winning platform. With the GP1800R racecraft, they're striving for ever greater speed, performance and mobility.
The all-new race-ready supercharged 2021 GP1800R SVHO and normally-aspirated GP1800R HO are the results of their endeavours and, after Yamaha's recent race domination, it's little wonder that there's big excitement to see where the sharp end of high-performance personal watercraft has gone. And it's a very good place indeed.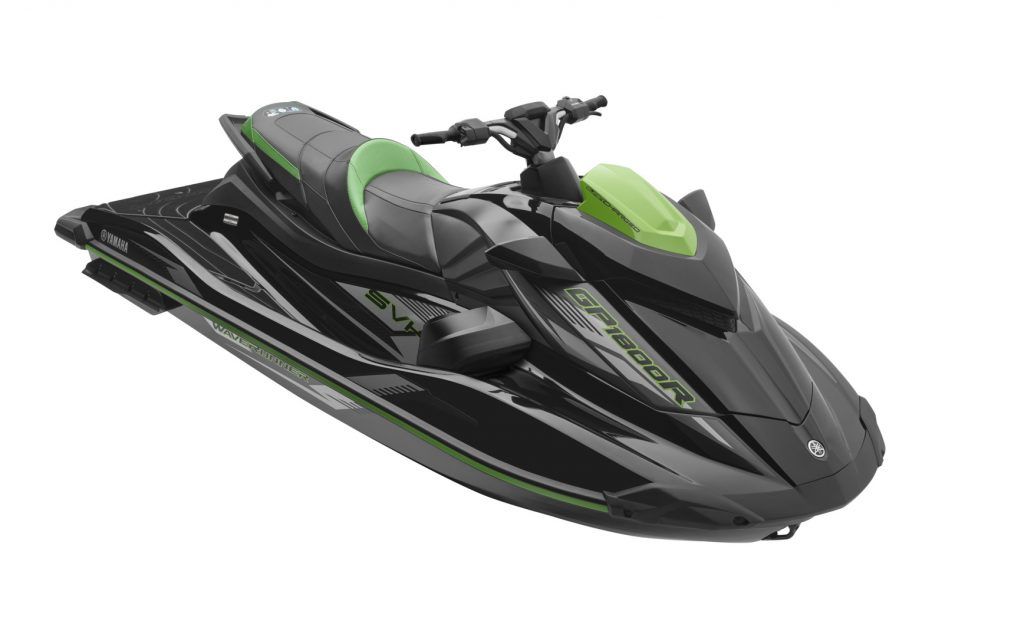 Incredibly, Yamaha have made a lot of changes to a winning formula but these changes have borne fruit of even greater handling, enhanced acceleration and greater rider ergonomics. For a start; the GP Series operates even more as an elite racing craft with new tilt-adjustable, motorcross style handlebars to help manage improved cornering and acceleration. They are also completely different above the waterline with a brand new deck design with deeper, wider self-draining footwells, a 3.8cm narrower seat profile and increased storage space for dry clothes and valuables. The Connext helm control now has a multi-colour LCD display and a touchpad control mounted next to the steering column that gets rid of the need for a remote fob.
Also, say hello to the industry's first automatic trim system. Only available on the GP1800R (SVHO & HO) models, this ECU Auto Trim upgrade works independently from the electric trim control on the handlebars bringing hot new levels of handling and performance for any rider. When engaged, Cornering Control automatically shifts the trim into the bow down position when decelerating for tighter cornering and a racy feel while Launch Control automatically shifts the trim down to prevent bow rise during acceleration.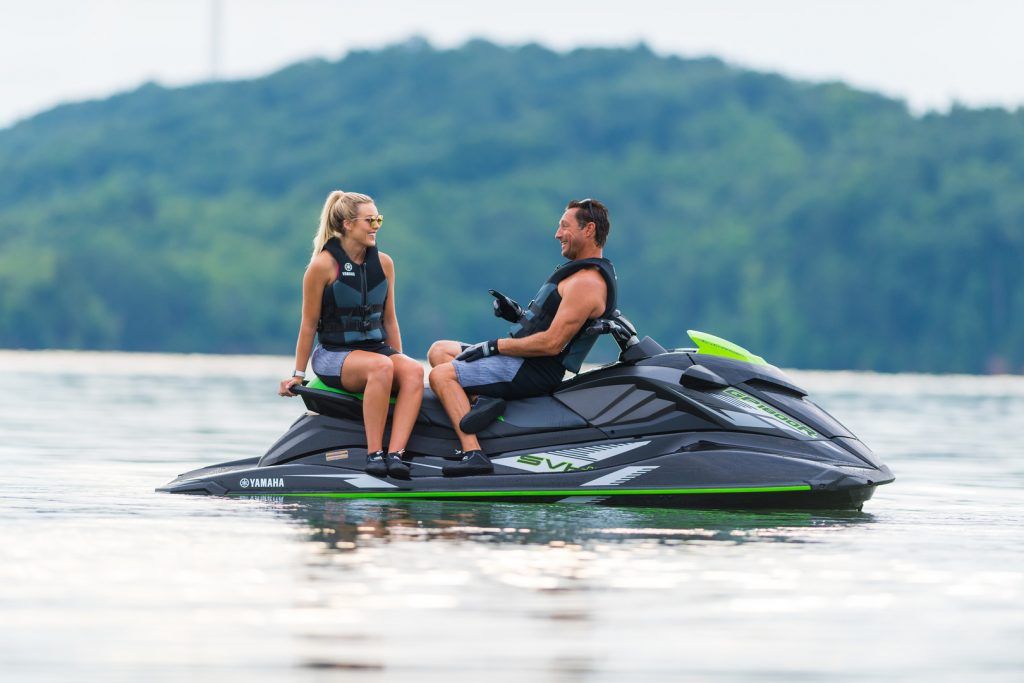 But possibly the biggest change to the GP1800R is one that will be hardest to spot at a casual glance as the alterations have taken place inside the craft. In order to improve handling and agility, the engineers have moved the fuel tank 80mm aft and lowered it by 15mm, thus lowering the centre of gravity. Add in a redesigned intake grate and an upgraded jet pump and you have better acceleration and less cavitation in the chop.
Yamaha's new-look GP Series range is an object lesson on how to stay the world's best – never rest on your laurels, always keep striving for improvement and the rewards will keep coming. If you like winning, you'll love the Yamaha GP1800R SVHO & HO.
Check it out here for more info.