Designed by Hinckley, Dasher is the world's first fully electric luxury motor yacht. The 28.5 footer was designed from the ground up with electric propulsion in mind. It shaves as much weight off as it can from its carbon-epoxy composite hull, to its hand-painted, lightweight Artisanal Teak. As a result it's the lightest boat the 90 year old boat building company has made, just 2,950 kilograms.
It's silent propulsion system and Twin 80hp Electric Motors is powered by dual BMW i3 lithium ion batteries. Dasher can travel up to 22 NM at speeds of 15.6 to 23.5 knots. It has a range of 35 nautical miles, but that's an easy fix if you've got a ton of extension chords.
Dasher accepts dual 50 amp charging cables so you can charge twice as fast as the most popular plug-in electric cars. A topped up full charge can be achieved in under 4 hours with dual 50 amp charging.
Delivery is expected to be complete by Summer 2018, but I hope you're ready to splash out a little because these silent powerhouses are going for around $500,000.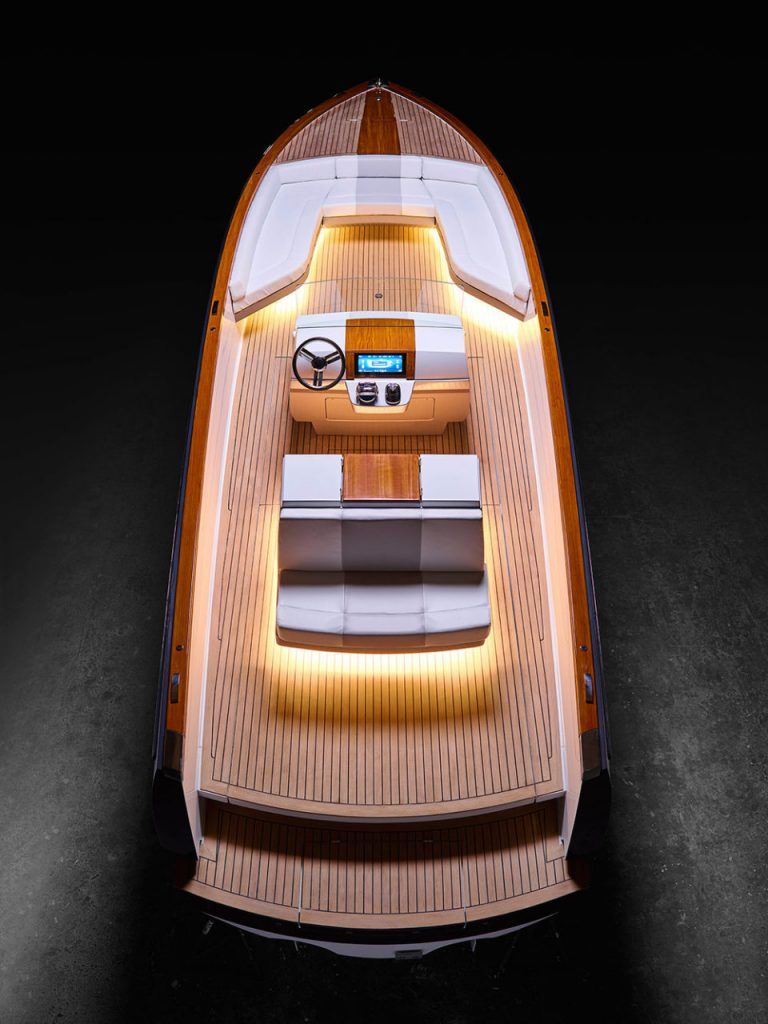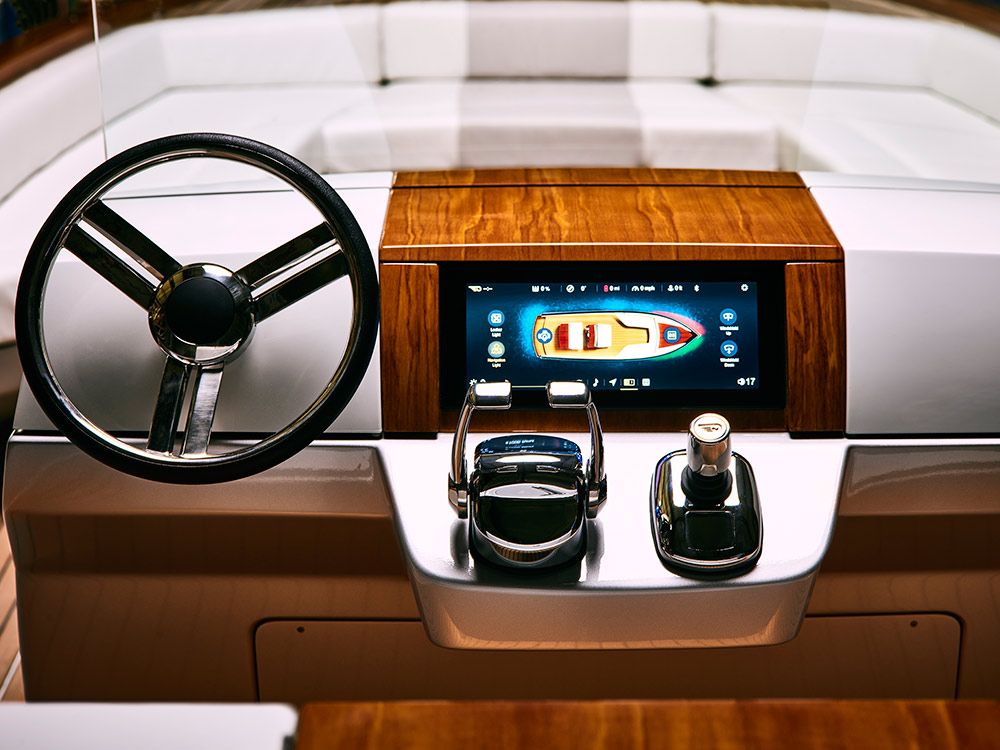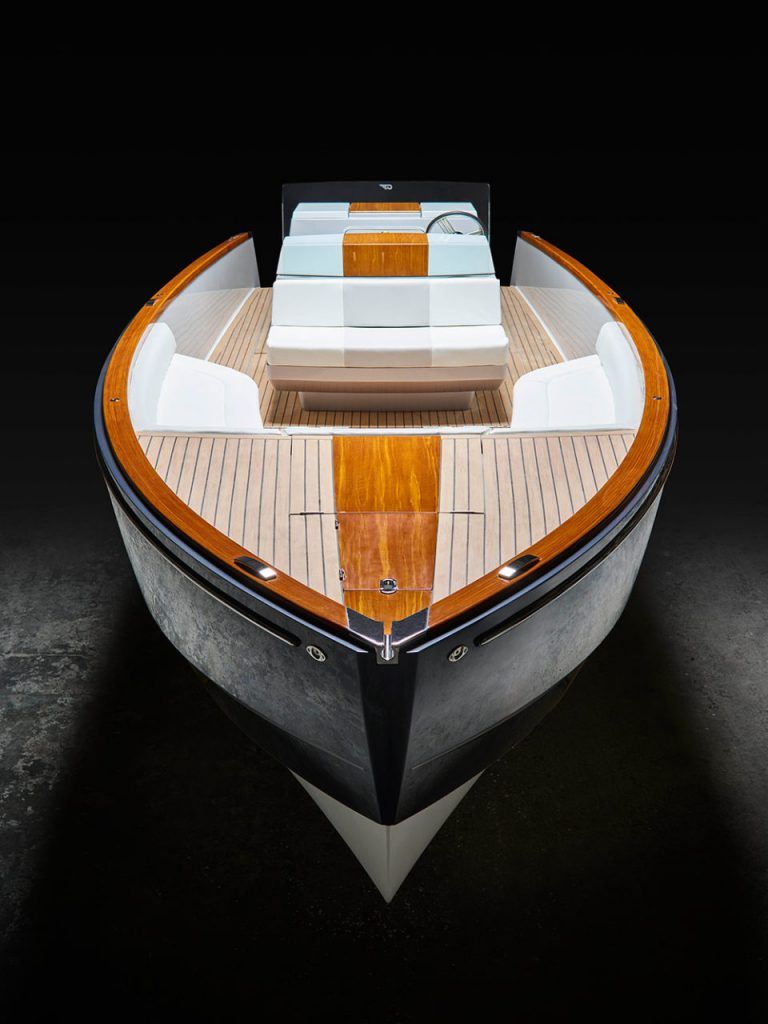 You'll also like: