The first bespoke thing every man should get is a well cut suit, tailored to order. In general, we don't need to think so hard about what we're going to be wearing on any given occasion, so the least we can do is fit the stuff we do walk out in. Some guys however take things to the extra mile. How are you supposed to show you've made it if you can't take your mega yacht with you to every occasion? The answer is "cover your suit in diamonds" and "make something so exclusive there is scant evidence it even exists". The three most expensive suits in the world fit this mold perfectly, in fact number one ticks both those boxes.
1. Stuart Hughes Diamond Edition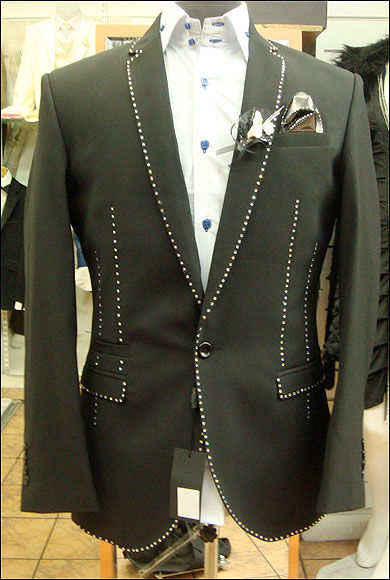 It took 600 man hours and 480 diamonds to cobble together the world's most expensive suit designed by Richard Jewels of Manchester & Stuart Hughes of Liverpool. Made of a cashmere wool and silk blend, it is the current world record holder for the most expensive suit, costing £599,000 (NZ$1,193,394). Only three of it's kind were made and the image above is about the best photo of it in existence. Whoever picked one of these up is showy enough to want a suit with diamonds on it but not showy enough to be caught with it on.
2. Alexander Amosu Vanquish II Bespoke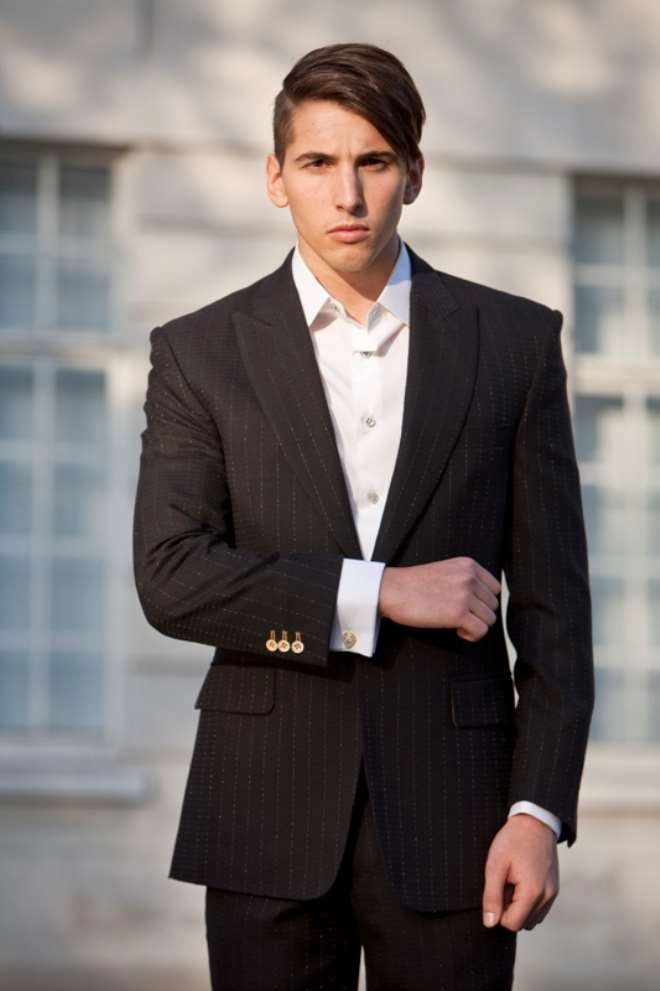 In 2009, the year before Richard Jewels was to bedazzle his way to the top, Alexander Amosu made the world record for the world's most expensive suit. Personally I prefer this ones less showy attitude, although I'm not really a fan of pinstripes stitched in gold. The suit went for the much more reasonable £70,000 (NZ$139,441.56) and is made out of rare wool gathered from vicuna and qiviuk. Vicuna are kind of like a llama and it's gathered wool has been described as "The Silk of the New World." Only about 12 tonnes of its wool is gathered a year, making it more valuable than gold.  I'm a simple man, Marino's good enough for me. It also features diamond inlays and gold buttons. The suit was delivered to an anonymous buyer in Pall Mall via armored Range Rover.
Dormeuil Vanquish II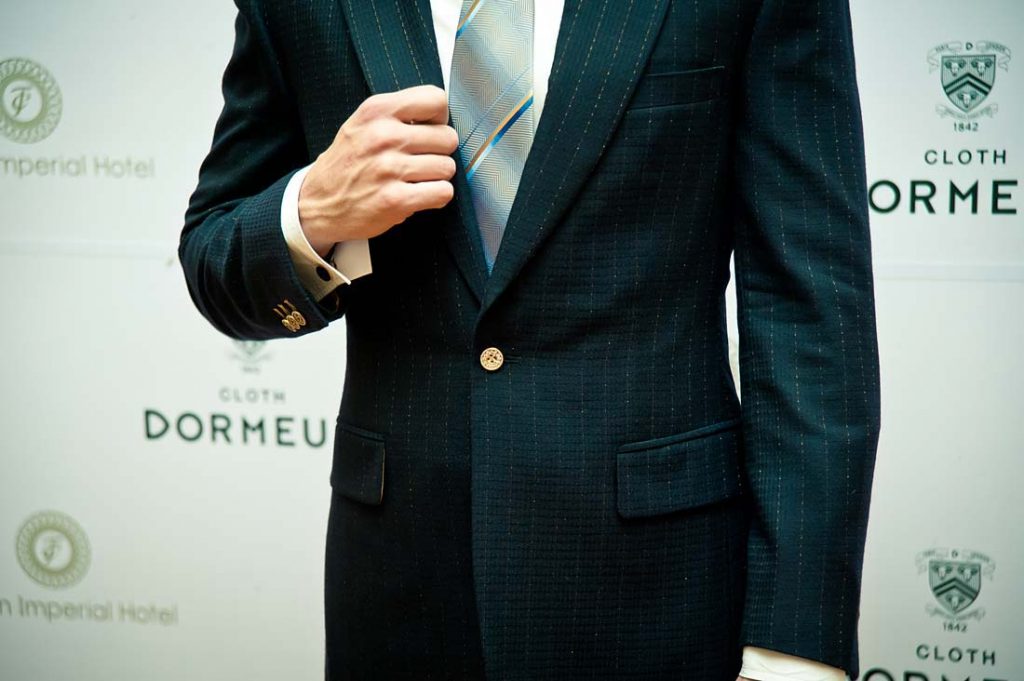 The Head of Dormeuil, Jules Dormeuil, designed the suit as a standout in the line. Dormeuil specialises in hand crafted luxury suits, offering clients an unparalleled selection to choose from. They're also the creators of the Vanquish II, a fabric which costs about three thousand pounds a metre. It was the same fabric used on the Alexander Amosu Vanquish II Bespoke earlier. To get enough of the stuff to cut your average suit, you're looking at NZ$19,890.96 just for the raw fabric alone. Interestingly, it's been used in some of the suits James Bond has worn. Other fabrics used in its creation include Royal Qivuik, Kirgzy White, Ambassador, Dorsilk, and Fifteen Point Eight. The extra craftsmanship Dormeuil poured into this stunning suit brings the price up to a hefty NZ$145,000.