Now, we often hear the phrase 'art is subjective'. And it's true, what is pure genius to one person might be a complete eyesore to the person next to them. The phrase is never more relevant when it comes to art that is really working outside of the parameters of tradition, made by artists who are seeking to provoke with their unorthodoxy and have each observer wondering 'just what is this person trying to say?'. 
Although it is far from uncommon for artists often draw upon unconventional methods and motivations in their work, few have operated in such a unique and fascinating boundaries as Cai-Guo Qiang. The celebrated Chinese artist has provided some of the most creative and ambitious pieces of visual art in the last few decades. While Cai's most seen works might be his contributions as Director of Visual and Special Effects for the Opening and Closing Ceremonies at the 2008 Beijing Olympics, Cai has pyrotechnic mastery has led him to far more interesting and daring places.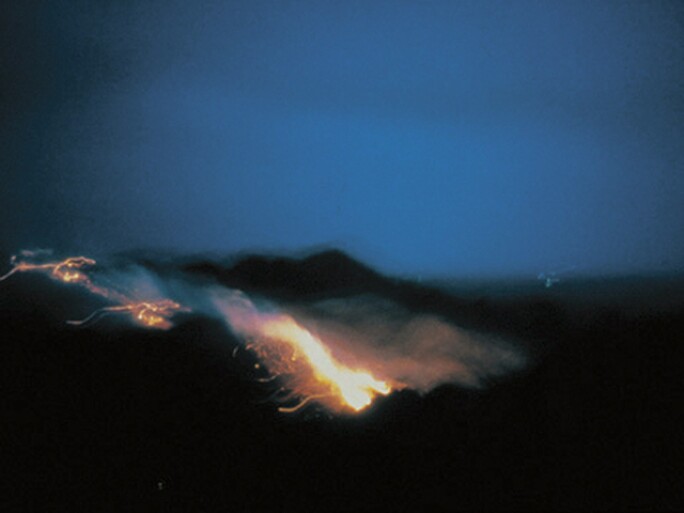 Arguably his most regarded and discussed works come from his Projects for Extraterrestrials series, which Cai explains is his way of paying homage to beings 'not of this Earth'. The series essentially involves a number of large scale firework and gunpowder displays, 'putting on a show' for extraterrestrial beings who might be watching Earth from above. The centerpiece of this series, Project to Extend the Great Wall of China by 10,000 Meters: Project for Extraterrestrials No. 10, involved, as the name would suggest, creating a display that tailed onto the end of the Great Wall of China, trailing into the Gobi Desert and playing on the idea that the Great Wall is the only manmade object visible from Outer Space (where these extraterrestrials might be watching).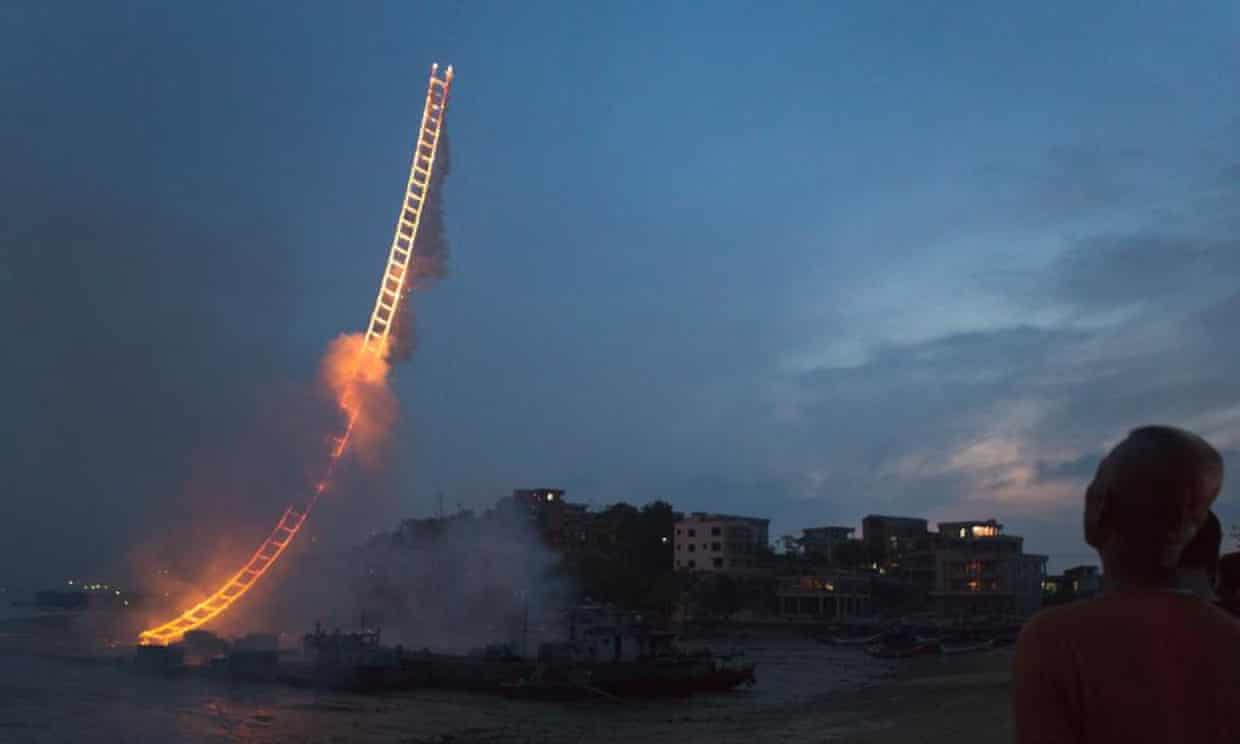 '
Cai's affinity for the 'explosive arts' inspired another of his most fascinating signature works, a 1,650 feet tall Sky Ladder that took several decades of planning (and a lot of attempting to convince local governments that it wasn't going to light an entire town on fire). The end result was a stunning one-of-a-kind visual spectacle, a testament both to Cai's unorthodox brilliance and uncompromised artistic vision, and the under-realised capabilities of pyrotechnics as a special and unique form of visual art.  
Cai's less audacious (and potentially dangerous) work, such as his Inopportune: Stage One and Stage Two pieces have been featured in New York's Guggenheim Museum and the development of his aforementioned Sky Ladder project was the subject of a Netflix documentary in 2016. While Cai's works have already stunned audiences worldwide for over 30 years, one wonders if the now 63-year-old trail-blazer still has a few more awe-inspiring tricks up his sleeve.  
Top image is Inopportune: Stage One, 2004, courtesy of Cai Guo-Qiang.