Once Disney got its sweaty little mouse hands on Star Wars, the franchise didn't stand a chance. Previously left to only get the occasional cartoon here and there, Star Wars is now getting a deluge of movies and live action shows to pump Disney+ subscriptions. So let's sort the wheat from the chaff.
The Book of Boba Fett (6 Death Stars)
Starting with the stinker, Book of Boba Fett just did not deliver the goods, not for lack of spectacular set pieces and Temuera Morrison's best efforts. Unfortunately, someone must have thought that one of Star Wars most popular characters couldn't stand on his own feet, and undercut the show with filler and Mandalorian cameos, completely stealing the spotlight. It dragged so much that five episodes felt like a lifetime.
Obi-Wan Kenobi (7 Death Stars)
The Skywalker shadow is long, and anything that gets close to that particular story thread seems to suffer. Unfortunately that seems to be the case for Ewen McGregor's Kenobi, despite his soulful efforts. A bad script and some pretty scruffy acting by some key actors ultimately drags the show down.
The Mandalorian (9 Death Stars)
The crowd favourite initially carried by the meme magic of a baby yoda, people stuck around for all the heart Pedro Pascal brought to his role as the gun toting titular character. Already into its third season, season four's script was finished in February this year.
I'd say that this was the show that springboarded Pascal into the limelight, even more so than Game Of Thrones or Narcos ever could. Now with him playing kid courier yet again in The Last of Us, his place in pop cultural royalty has been cemented. Oh yeah, the show is pretty awesome too if you like cowboys in space.
Andor (9 Death Stars)
The Mandalorian is cute and all, but the real goods are with Andor, billed by some fans as the best piece of Star Wars media since the original trilogy. That's a bold statement, but it truly does the setting justice as it follows a young Cassian Andor prior to the events of his fate in Rogue One: A Star Wars Story.
It's grittier and more down to earth than any of the other entries, which helps endear it to the critics less likely to take on board all this sci-fi nonsense.
"What this character does in Rogue One is quite remarkable, and what we are building shows what needs to happen in someone's life to be willing to sacrifice everything," says Diego Luna, who plays the title character in the series. "For me, this has always been a story where the people bringing change, the ones you can call heroes, are just regular people doing extraordinary things."
Originally billed for five seasons, it's instead only getting two. You can take that as a bad sign, but personally I like to see it as the showrunners knowing when to have a little restraint for a change.
Merch Worth Shooting First For
The Samsung Haul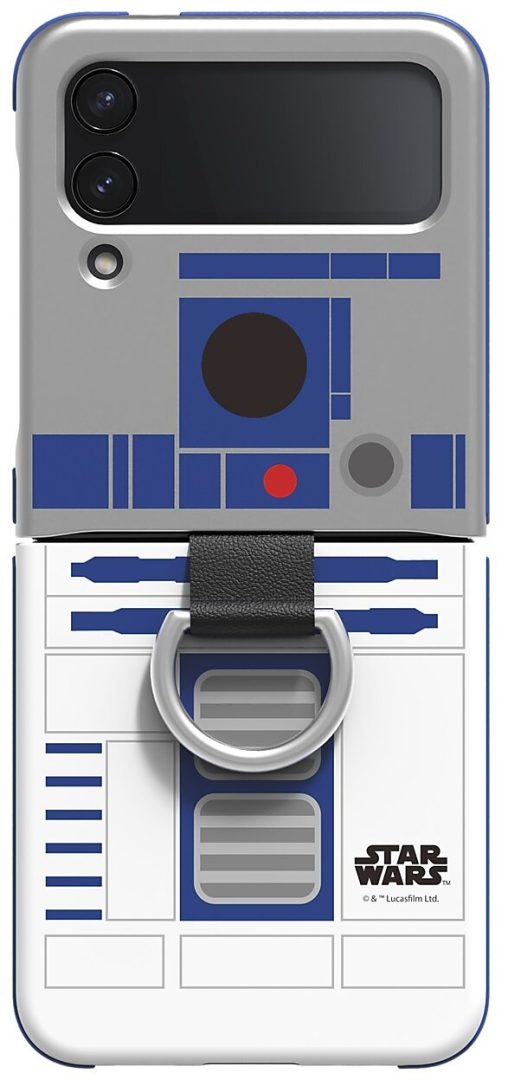 Samsung has gone gangbusters with associated SW merch. Above is an R2-D2 case for the Galaxy Z Flip4. They also do themed cases for their Galaxy Buds2 Pro and smart watches.
Han's Blaster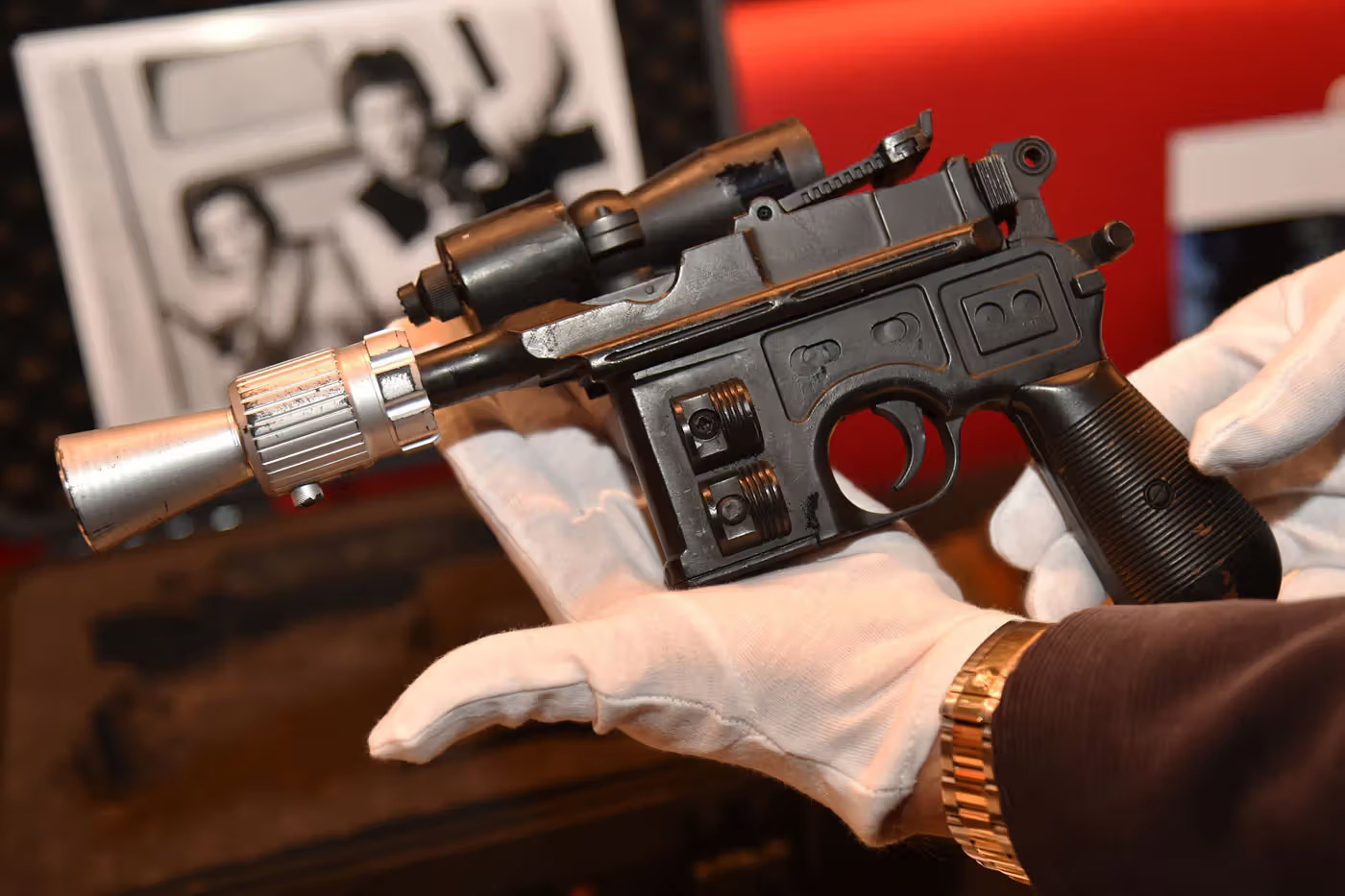 The last remaining blaster used by Han in A New Hope on screen was auctioned for US$500,000 earlier this year. In a previous life, it was a Mauser C96 pistol before being turned into a non-operational prop gun.
A30 Wireless The Mandalorian Edition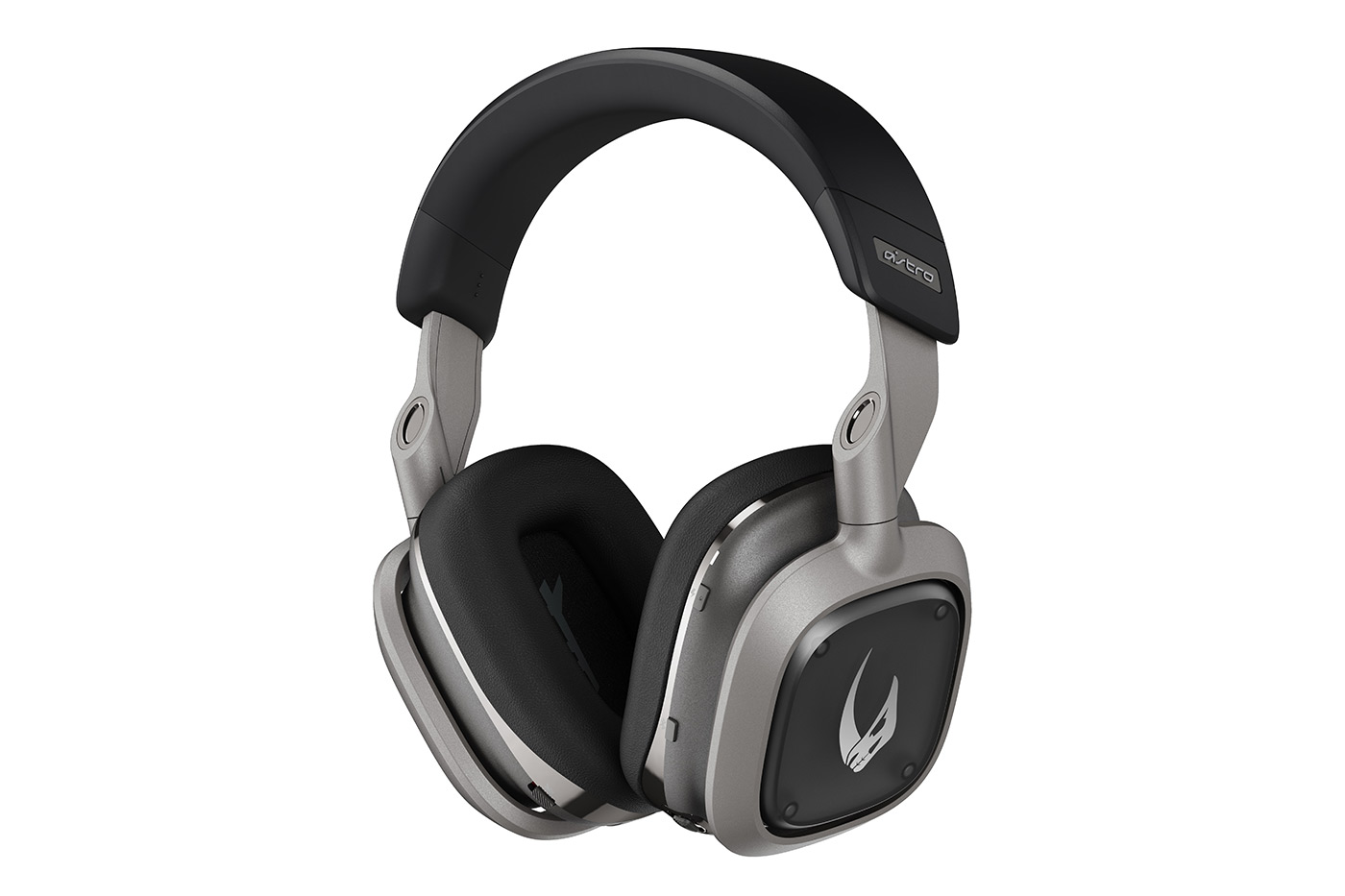 We've reviewed the A30's before and loved them (find our review online). The A30 Wireless The Mandalorian Edition features Beskar steel inspired colourways. Perfect pair of headphones for gamers, featuring a ton of hidden easter eggs for true fans to find in its design.
RRP $529.95