When we think about luxury road vehicles, for most people, the first thing that comes to mind is these slick, streamlined supercars that are specifically built to be compact and whizz down the road at astonishing speeds. Yet when we think about luxury water vehicles, generally we're talking about gargantuan superyachts, stuffed with spa pools and helipads and all that ridiculous excess that we love to marvel at. For whatever reason, there aren't too many examples of companies looking to capture that awesome supercars aesthetic on a vehicle that rides the waves instead of the streets.
Apparently, Germain and Léopold Bouvet are looking to change that, and their Supermarine MM01 will be the French supercar designers' first swing at replicating the luxurious excellence on a water vehicle. Billed as the world's first 'hyper-jet', the all-electric Bouvet Frères Marine Supermarine MM01 will be capable of an absolutely rocketing top ticker of 120km/h, which will make it the fastest electric jet-ski on the market, getting its grunt from a formidable 220kW (300hp) motor.
But attempting to create a something that resembles the most desired supercars on the market is really a lot about appearances, and thus the Bouvet brothers have spent plenty of time ensuring that the MM01 more than looks the part of its land-bound predecessors. Modeled first out of clay to enable the crafting of the the precise bumps and curves of the streamlined outer shell before being sculpted from a carbon-Kevlar, the sleek, shimmering chassis is the picture of motorised elegance.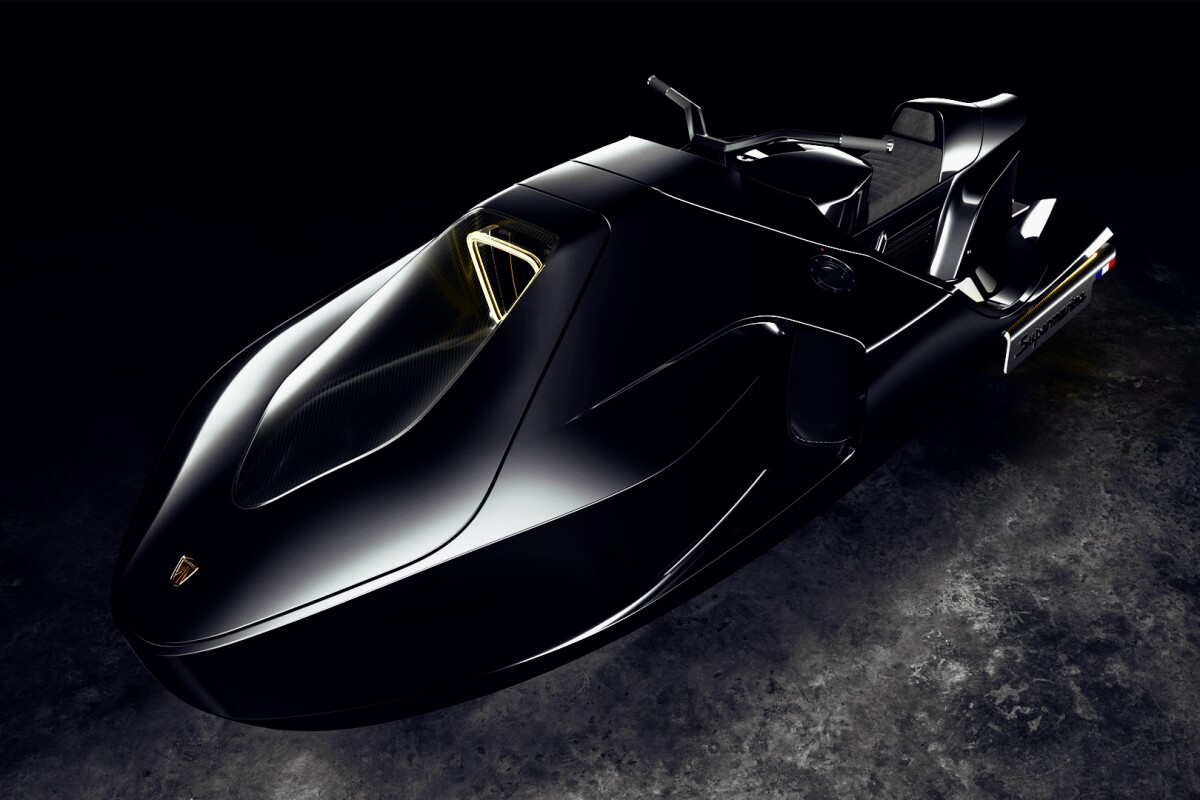 Only 30 models of the hyper-jet will be released, half in an alluring jet black, the other in a gleaming mother-of-pearl white. Naturally, this is a luxury vehicle and as such, it comes with a modest handful of luxury touches, including a leather lined storage trunk and, of course, what good is a luxury jet ski without a built-in champagne holder?
The company has revealed that testing on the vehicle will begin later this year, with the target of getting the models on the market by 2024. How much will own one of only 30 of the so-called first 'hyper-jet' set you back? Why, only a cool $900,000! Sure, you might have to sell one of the many Lamborghini's you have in your 12-car garage but hey, based on this breakdown it sounds pretty worth it right?
See more articles from the On Water Luxury Channel
here
All images courtesy of Bouvet Frères Marine.
DISCOVER SIMRAD
High Performance Marine Electronics for Powerboats