Remember commuting? Remember offices? Well one day we'll be going back to them, Jacinda willing. And when we do, we'll suddenly remember how much it sucks to be stuck in an hour of traffic at each end of the day. Glaring enviously at some dude on a motorbike lane splitting his way to freedom. Well you could be that person, and doing it for a big fat fuel cost of absolutely nothing. Speedier travel at extremely low running costs! What are the downsides? Well ending up underneath a truck once you go across some broken glass on a corner on a rainy day, but don't think about that.
Dubbed the Metacycle and made by Sondors, this electric motorcycle is being aggressively priced at just US$5,000 and reservations are set at $100. Originally set to be delivered in the final quarter of this year the company was confident enough to set its new delivery to Q3, and then back to Q4 due to material shortages because of Covid.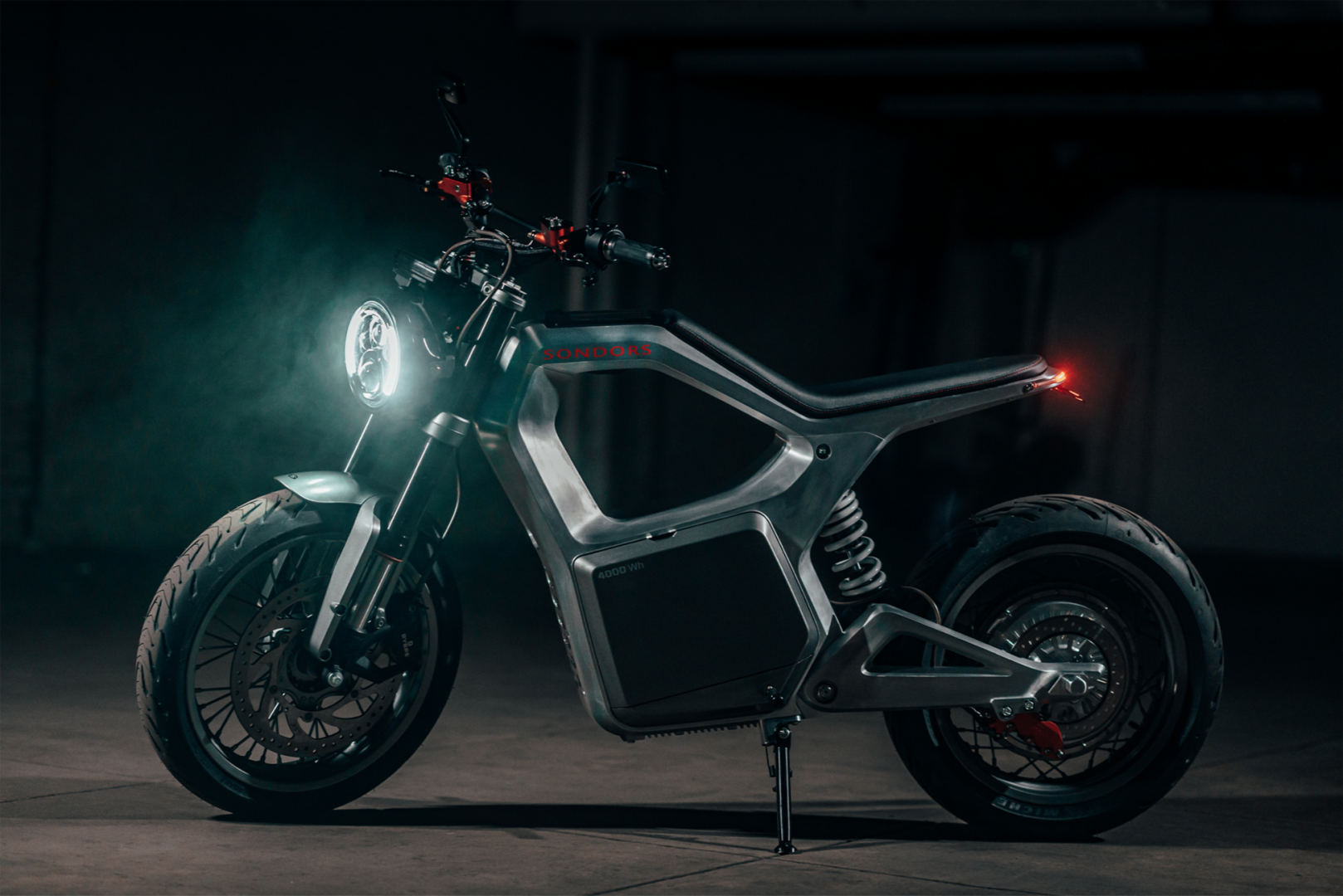 "Based on our most current and best estimate, shipping will now begin in Q4. Please note, this is subject to change due to record-breaking demand, industry-wide material shortages, and system-wide shipping delays." the company said in an email.
The bike is hung off an exo-frame that is a single cast piece featuring no welding. Its 15A/1.2 KW charger allows you to get a full charge from a regular home plug in just under 4 hours, with 80% charge achievable in 2 hours. The 4,000Wh battery gives you a range of 128km, which isn't heaps, but it's more than enough if you're a commuter.
A clear cover phone port between the legs gives you the perfect spot to leave your phone as a navigator, and acts as a wireless charger at the same time. It also has hydraulic break locking and adjustable suspension. Its narrow form factor makes it ridable for pretty much everyone, and being able to hit 130 kph ain't too shabby.
While its specs aren't setting the world on fire, its cool aesthetic certainly are. At its super low pricepoint, you'll be making your money back in fuel savings in no time at all.
This is the future of commuting.