Imagine the perfect steak or cookthrough being as simple as set and forget. Painstakingly watching the queues and the timers could be a thing of the past with the new Tefal Optigrill Elite GC750. This grill is so intelligent it takes all of the guesswork out of cooking meat to perfection.
It achieves this by using inbuilt tech to measure the thickness of the meat, consider how many pieces are in the grill and adjust accordingly to hit your ideal steak; anything from rare to well done. The intuitive grilling assistant guides you, step by step, so you know when to add and remove your meat. Once it's going, a timer on the handle lets you know how long it will take before it's ready.
Cooking time is quick with burger patties taking around four minutes while a steak can be done in as little as six. If you're all about presentation, the Tefal Optigrill can support you there as well with its new searing boost function that delivers restaurant-like results.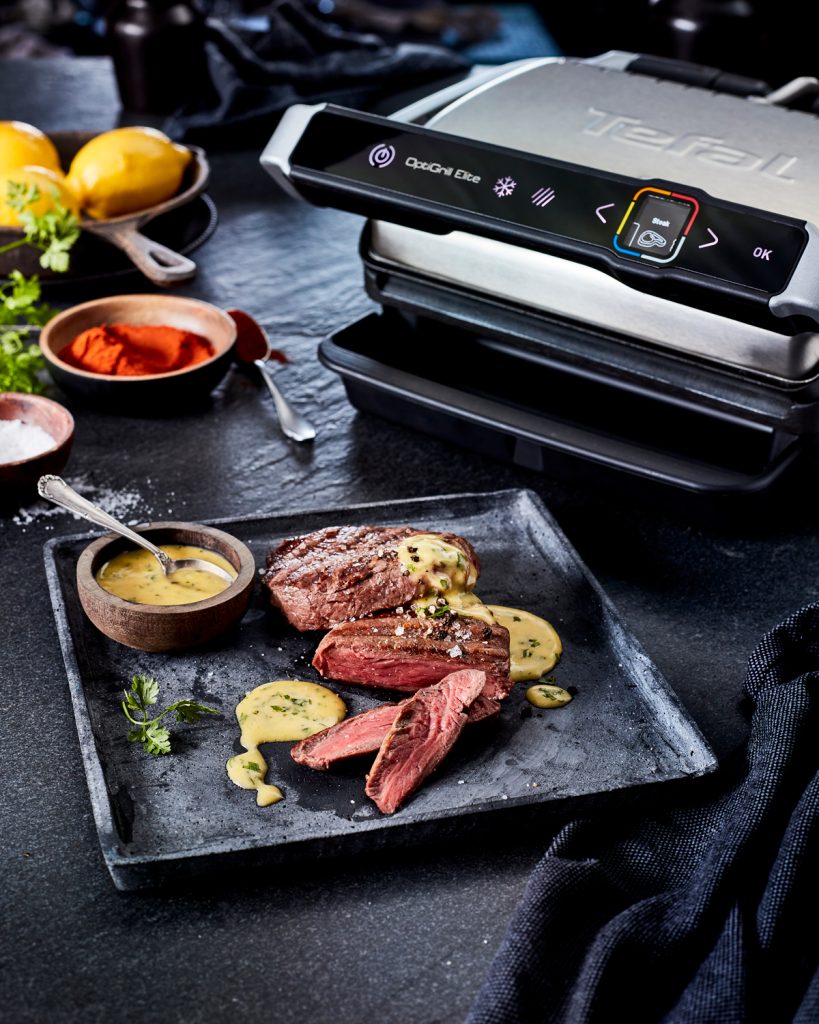 We've been talking up steak a lot here but it can do equally well with chicken, fish and vegetables. This grill doesn't discriminate and twelve automatic programs can handle pretty much anything you can throw at it right out of the box.
Once you're done, the non-stick grilling plates and juice collector tray are all dishwasher-safe, so cleanup is a breeze.
If you're looking for the handiest kitchen companion to get your grilling done perfectly every time then the Tefal Optigrill Elite is for you.
GIVEAWAY! Visit therelease.co.nz and enter to win amazing prizes! Promotion ends 30 September 2022. T&Cs apply.