Ever wanted to go for a jog but really can't be stuffed braving the elements? Well, now you can stay nice and cozy in your upright spa and do resistance training at the same time. Designed to look like a luxury sports car, Natural Create Inc have created a spa that can do it all.
Products like this already exist for professional sportsmen looking to do low impact exercise with a decent amount of cardio. A 2015 study found that doing walk training in water can raise your heart rate more than if you did it the old-fashioned dry way. Water training also benefits people that have sustained injuries and don't need any added pressure to their joints.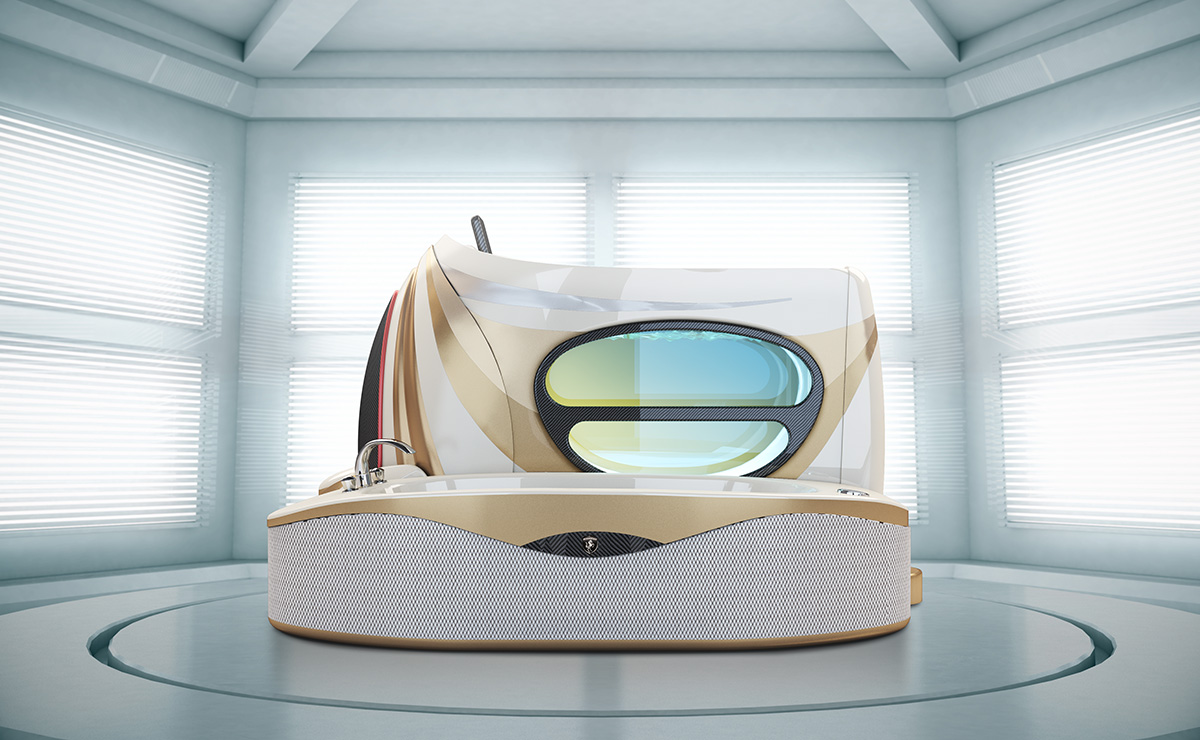 These bad boys take four minutes to fill up to their max capacity and come with a plethora of options. These include a shower nozzle as a total replacement for your shower, two waterproof speakers, an android tablet to control the whole thing (hopefully waterproof, right?), and an army of jets and nozzles to provide massages and resistance to increase the challenge of aqua training. These can be focused on your legs or core and set to three different levels. Of course, a built-in seat allows you to just chill out and lean against the jets for a massage at the end of the day with a book.
For people seriously considering water training, professionals recommend strap-on wrist and ankle weights to really anchor you down as well as resistance gloves.
Natural Create Inc seem to be pretty focused on customer satisfaction and offer custom-order colour schemes or carbon fibre. The benefits they highlight include "Improving locomotive syndromes including backaches, articular diseases in areas like the knee, and osteoporosis" and also the secret to everlasting youth by "Maintaining youth by preventing aging with aerobic exercise".
If you need to ask how much it is, you can't afford it.