Plugs and ports – they're all the same nowadays aren't they? Well, they might all look the same and even run the same devices, but that's where the similarities stop because some connections are definitely better than others.
What is Thunderbolt 4?
Thunderbolt 4 plugs and ports look just like USB-C ones, you know those oval-shaped plugs we use these days on everything from phones to laptops, but they are clearly superior. Thunderbolt 4 connections can do everything USB-C connections can do and then some – as they are speedier; they serve up better display connectivity and they're much more efficient at charging your devices. Having a Thunderbolt 4 port is also better because you can connect any USB Type-C cable to it and it will work fine. Then, once you connect a Thunderbolt 4 cable to it – you get all the Thunderbolt 4 benefits you simply can't get by using a USB Type-C port.
What makes it better
As Thunderbolt 4 is the latest technology around it's also one of the fastest connection technologies available. Its speediness comes from its maximum data transfer rate of 40 Gbps which makes it ideal for super-fast file transfers, quicker backups and seamless video playback. Thunderbolt 4 can even offer dual display support for video resolutions up to 4K at 60Hz.
Charging is also better with Thunderbolt 4 as it can deliver up to 100 watts of power, making it possible to charge whatever laptops, smartphones, and tablets you have directly from a single Thunderbolt 4 port. So you can chuck away all those separate power adapters and cables!
It can even make daisy chains!
One of the best things about Thunderbolt 4 is that it has an amazing daisy-chaining capability. This means you can connect all sorts of devices in a series through just the one Thunderbolt port. It leverages the power of your CPU (Central Processing Unit) to improve high-speed data transfer and video performance, all the while enhancing gaming setups at the highest settings. It also uses a PCIe (Peripheral Component Interconnect Express) interface to connect all your external hard drives, monitors, graphics cards and docking stations – through just a single cable.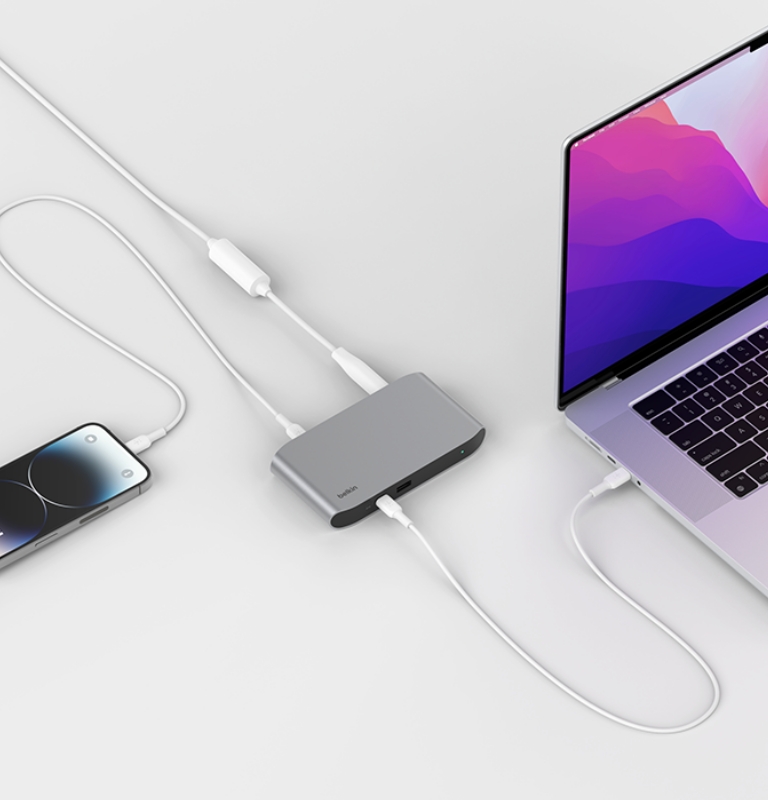 Where will you find it?
In a word; Thunderbolt 4 is everywhere. It's on all newer Macs, iPads and increasingly on many PCs and a growing range of independent docking stations and external hard drives as well.
Belkin is all over Thunderbolt 4 too with the release of two new super useful connectivity solutions; the Connect Thunderbolt 4™ 5-in-1 Core Hub and Connect Pro Thunderbolt 4™ Dock:
Connect Thunderbolt 4 5-in-1 Core Hub
As the name suggests, this hub lets you connect 5 devices to your PC and/or Mac for data, video, and power all through a single cable connection. It delivers power up to 96W to charge your connected device and is speedy enough to transfer data at up to 40Gbps. It also 3 Thunderbolt downstream ports which support daisy chaining up to 6 devices and offers dual video display up to 4K@60Hz or a single display up to 8K@30Hz.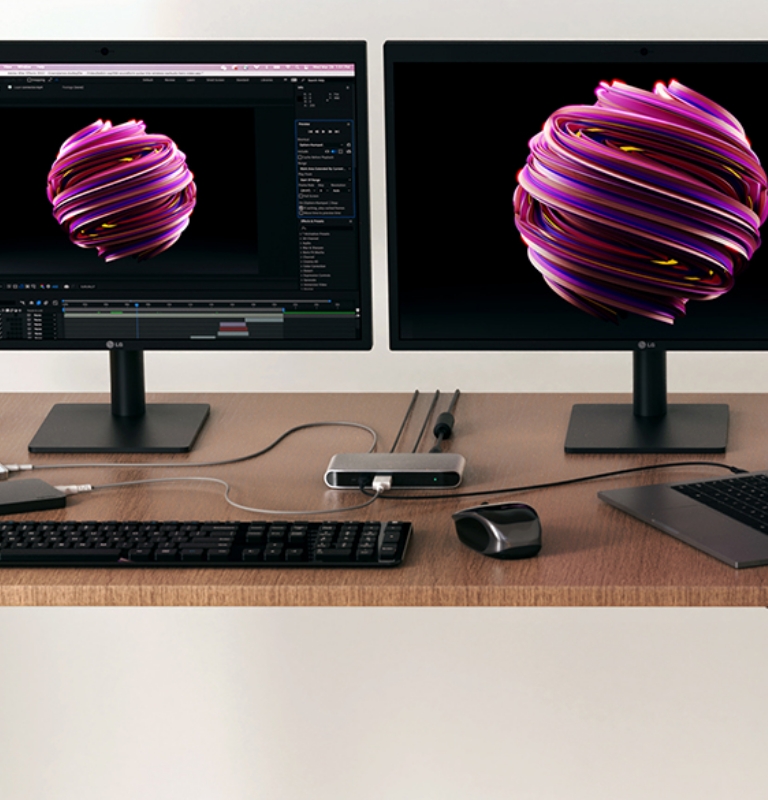 Connect Pro Thunderbolt 4 Dock
Now this is a serious workstation! This dock boasts no less than 12 ports which lets you connect your MacBook or Windows laptop to pretty much any video, ethernet and/or power device through just the single Thunderbolt 4 cable. Eight times faster than a USB 3.0, this dock can transfer up to 40Gbps and charge multiple devices simultaneously with up to 90W of power delivery. 
Visually you've never had it better either with top-tier video resolutions; 8K @ 30Hz for a single display or up to 4K @ 60Hz for dual display – and on as many as three additional displays. 
Connect Thunderbolt 4 Cable
The Connect Pro Thunderbolt 4 Dock also comes with a Connect Thunderbolt 4 Cable included to provide ultra-fast data speeds, high def video, and up to 100W of power delivery at the same time. Certified Thunderbolt 4 it is also fully compatible with Thunderbolt 3, USB4, USB 3.2 and USB 2.0.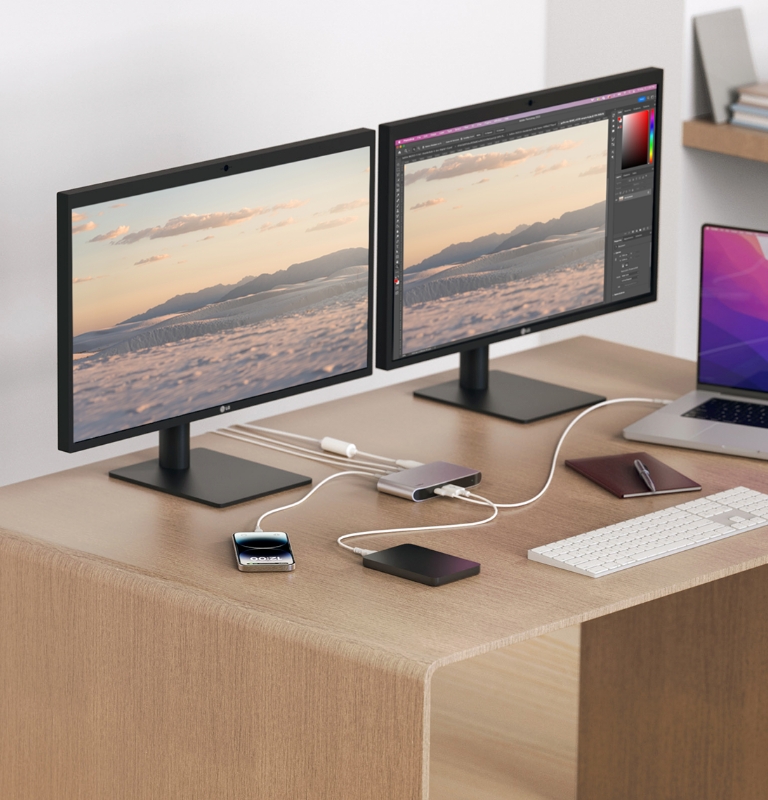 The bad old days of having cable spaghetti strewn about your office or bedroom are over – and you can chuck away all those power adapters too as Thunderbolt 4 is here to simplify our lives. Check out the Belkin site now to see how Thunderbolt 4 can make life so much easier for you.