Walking, hiking, tramping – they're Kiwi traditions that everyone loves. There are a wide variety of walks around the country to suit anyone and everyone. Whether you're a beginner or an old hand, there's a walk out there for you. Here at the M2 office, we're big fans of anything that's fun, active, and gives you the opportunity to take some good pictures, so we thought we'd come up with a list of our favourite walks around New Zealand. So, grab your activewear and some friends and get walking.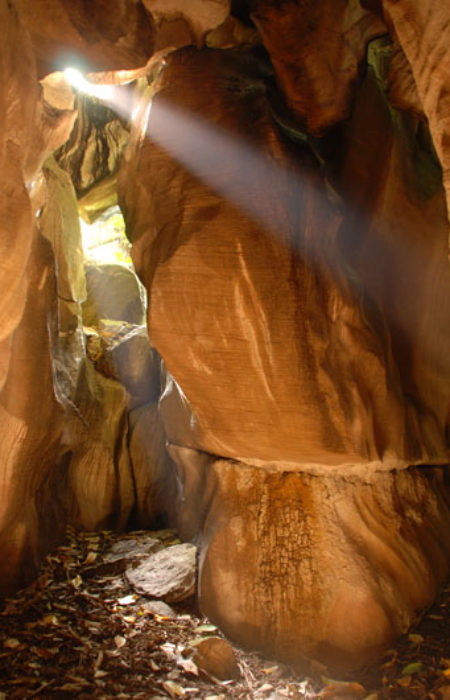 LAKE WAIKAREMOANA
Difficulty: •••◦◦
Time: 3-4 days
Distance: 46km one way
Walking the shoreline of Lake Waikaremoana, 'the sea of rippling waters', is an amazing experience. There are some awe-inspiring views on this tramp as well as giant native trees and secret beaches. Swimming in the lake is certainly a highlight, especially after you've been walking for three days. It can be a bit of a challenge in parts, so make sure you're well prepared for a decent tramp, but it is totally worth checking out!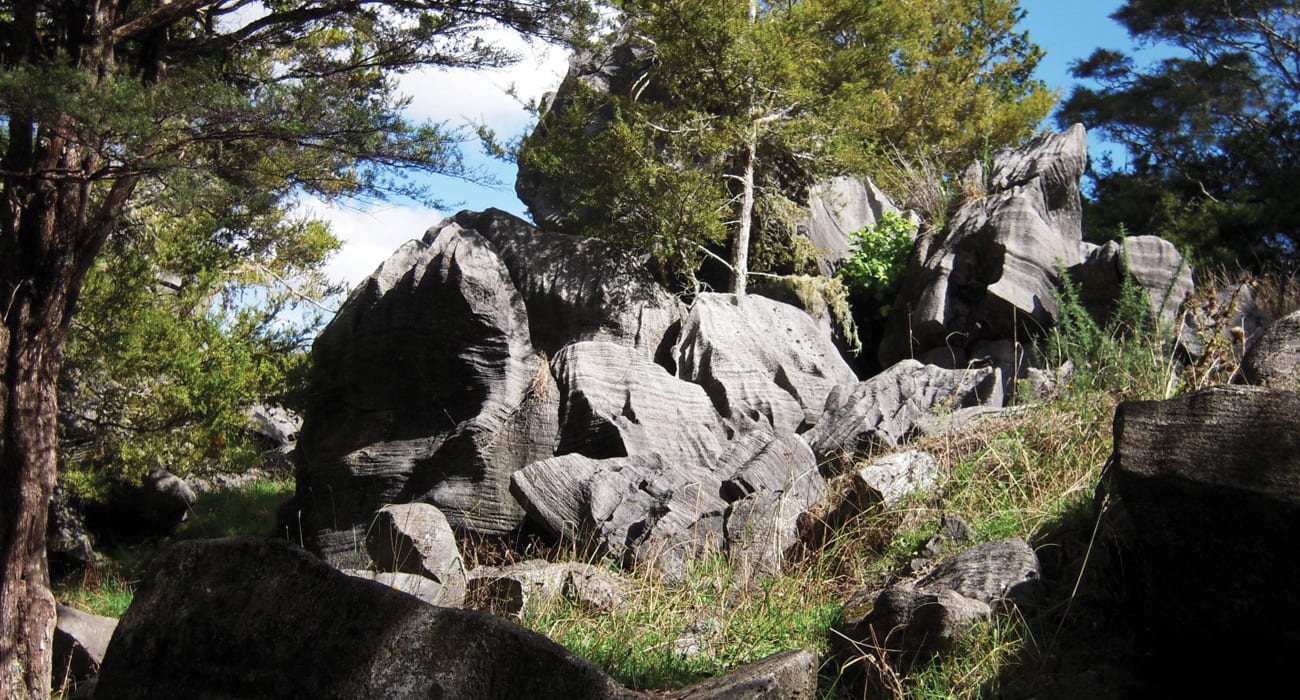 Abbey Caves
Difficulty: •◦◦◦◦
Time: TIME 1 hour (plus exploring time)
Distance: 2km return
Just outside Whangarei are these secret little caves that you'll definitely need to visit on your next trip up north. With an impressive display of glowworms and stalactites/stalagmites 'hanging' about, you'll want to explore all three of these little-known caverns. The reserve consists of the three caves (Organ, Middle and Ivy), natural limestone outcrops, sinkholes and much more. You can spend the whole day exploring the area, but do be careful and do your research, as some of the caves can be a little dangerous.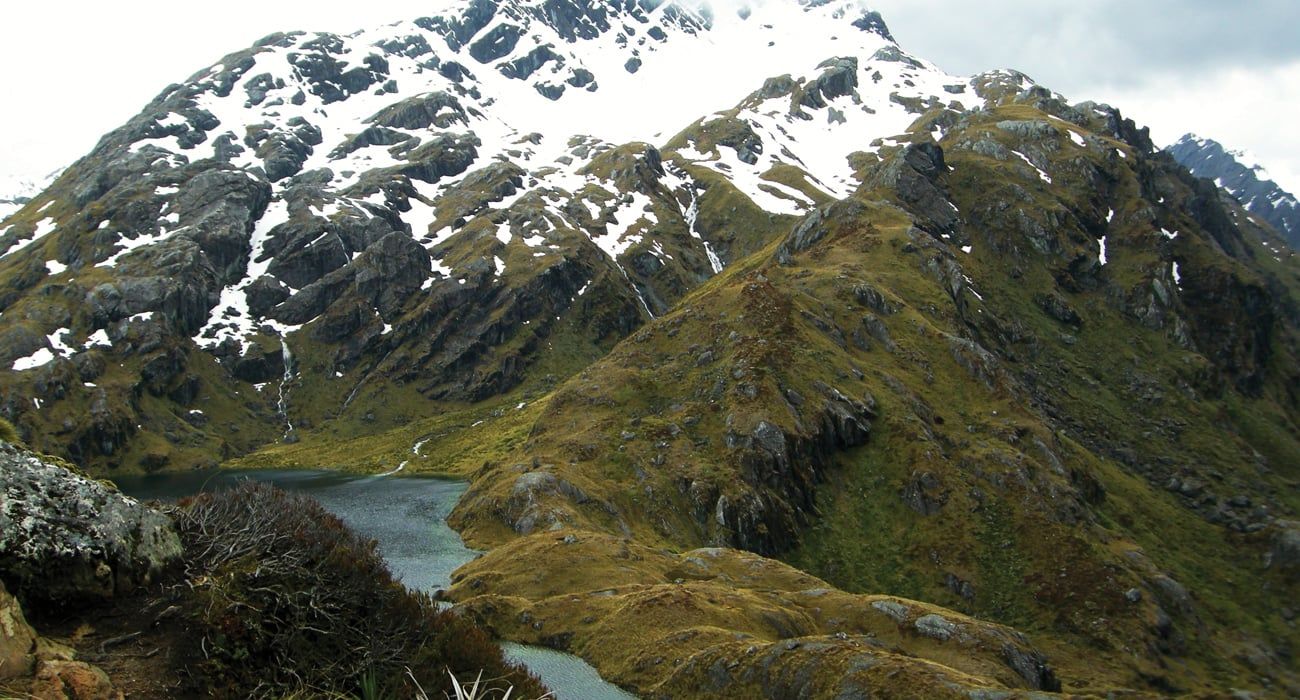 Routeburn Track
Difficulty: ••••◦
Time: 2-4 days
Distance: 33km one way
The Routeburn is one of New Zealand's most popular and well-known tracks. It is not for the faint-hearted, but those views are totally worth it! Travelling through two national parks (Fiordland and Mount Aspiring) you'll be seeing heaps of native birdlife, including fantails and kea, as well as a great variety of landscapes – from waterfalls and mountainous peaks to meadows and alpine gardens. This is a great one to tick off the bucket list.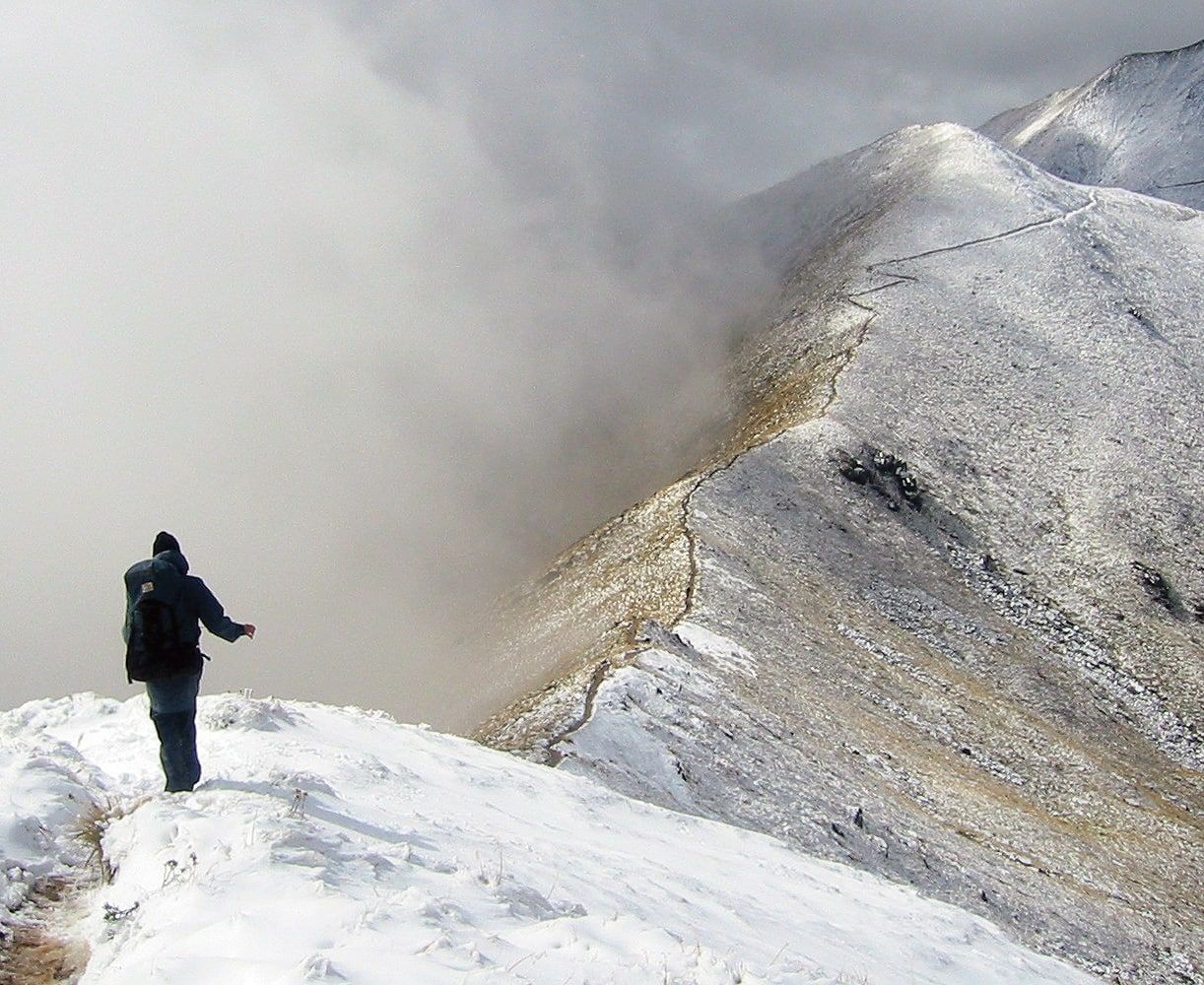 Kepler Track
Difficulty: ••••◦
Time: 3-4 days
Distance: 60km loop
Waterfalls and caves – what more could you want? This is more of an intermediate-level track, but if you've done a few walks before you'll have the time of your life on this one. As it's in the South Island, it's preferable to do this walk in the summer months so you don't freeze yourself, but it can be fun in the winter too. Just make sure you're fully prepared for snow and ice (there's also an avalanche risk so be very wary and careful).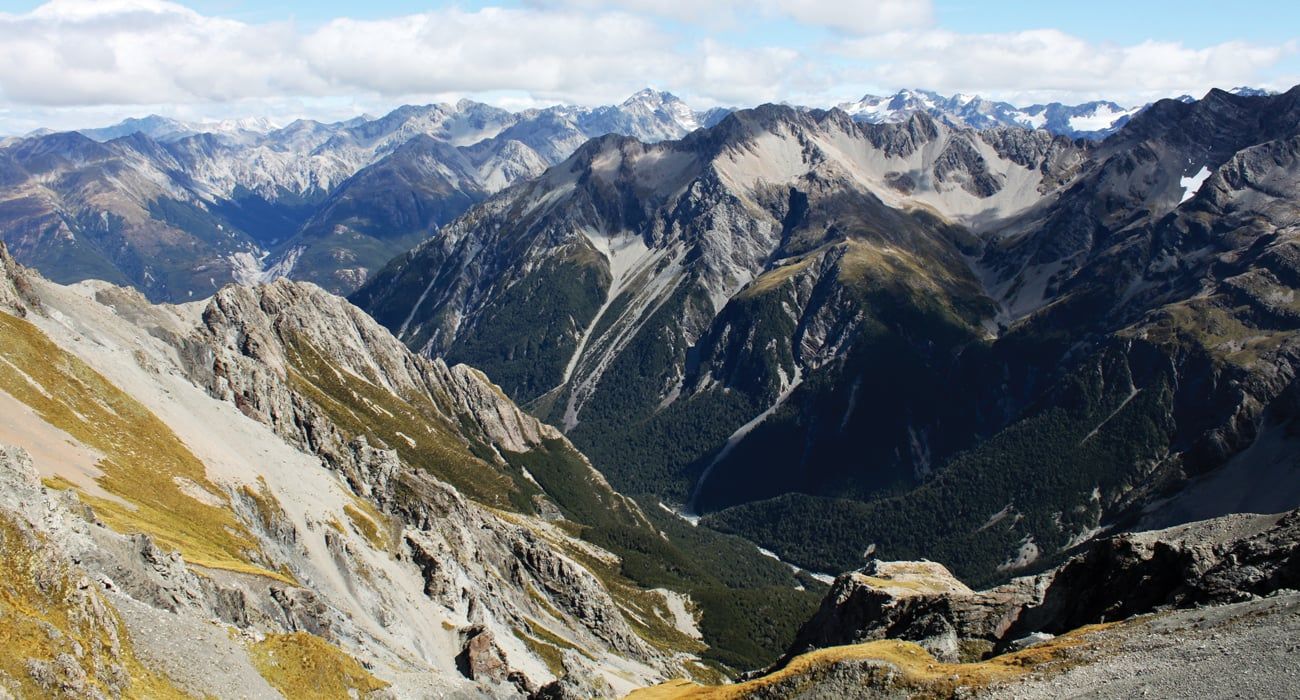 AVALANCHE PEAK
Difficulty: •••••
Time: 6-8 hours
Distance: 13km return
This is definitely one for the more experienced trampers out there. Don't be scared off though, this is genuinely a spectacular walk. It takes six to eight hours and the views at the top are some of the most incredible in the country. This is the most popular day trip from Arthur's Pass, so if you're up for the challenge you can't miss it. Make sure you are aware of the conditions and don't push the limits, you should turn back if there's any sign of danger.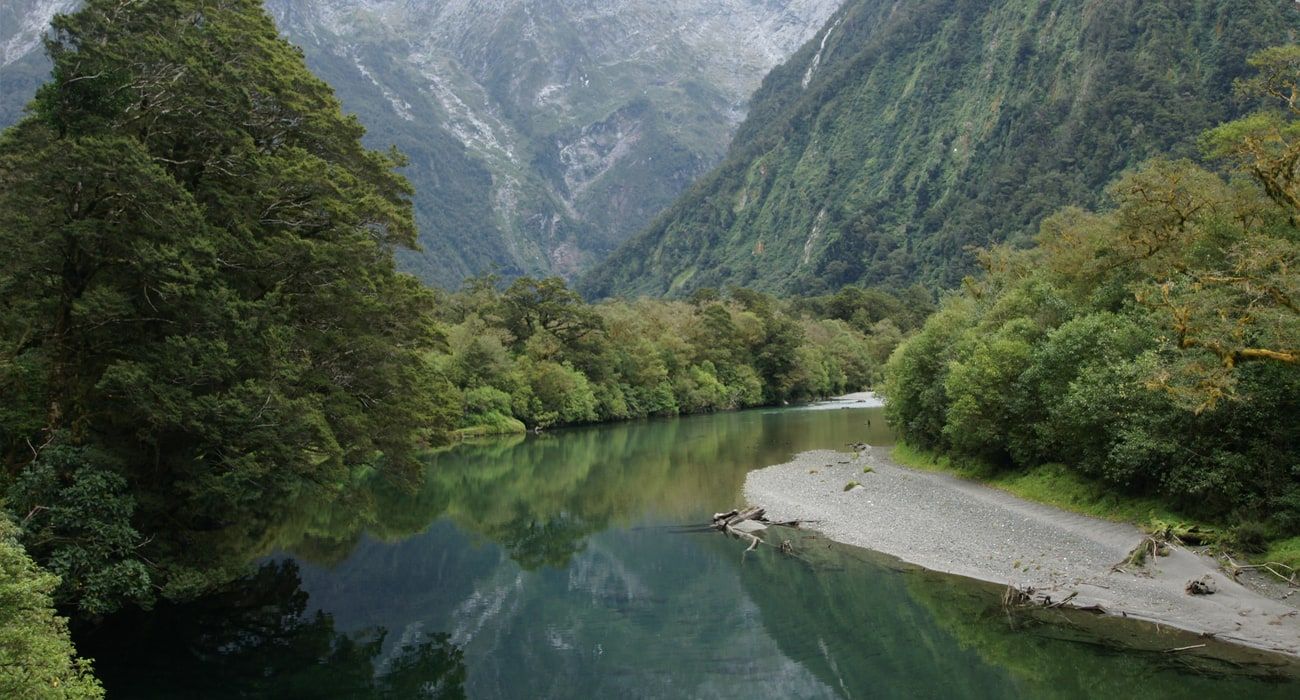 Milford Track
Difficulty: ••••◦
Time: 4 days
Distance: 53.5km one way
This is a fantastic track to have under your belt. You'll definitely want to bring your camera for the astounding views and the charismatic wildlife. If you're lucky, you might even run into a cheeky Kea, just watch out it doesn't steal anything from you! There are also a couple side tracks you can do while on this walk. Check out the Sutherland Falls, which drop 580 metres from Lake Quill, it's only a 1½-hour loop off the main walk.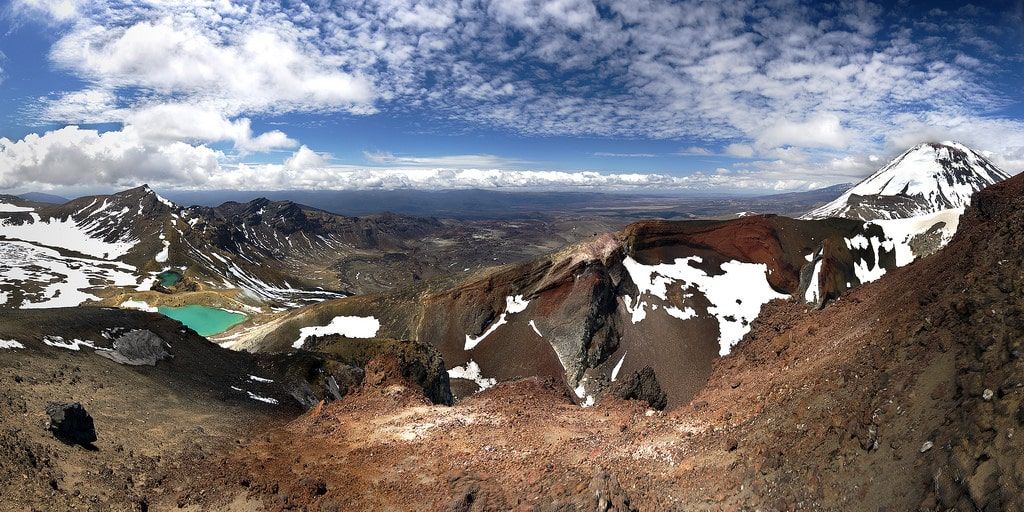 Tongariro Alpine Crossing
Difficulty: •••◦◦
Time: 6-8 hours
Distance: 19.4km One Way
The Tongariro Alpine Crossing is also an iconic walk, but since it's only a day trip, it's relatively easy to do (in the warmer months). It has stunning scenery so you'll definitely be wanting to take some photos of this one. Due to the alpine environment, weather and conditions can be unpredictable so make sure you are well-prepared. You don't need much walking experience to do this one, but do be aware there are some steep bits that require a bit of stamina and general fitness. The views of the nearby mountains on a clear day make it all worth it, though.

Heaphy Track
Difficulty: •••◦◦
Time: 4-6 days
Distance: 78.4km One Way
Everyone loves the West Coast and after seeing the sights from this trek you will too. With rich beech forests, alpine tussock-covered country and broad rivers (with sturdy bridges), there's so much to love about this exciting track. If you're lucky you might even spot a kauri snail, New Zealand's carnivorous and nocturnal land snail – they're known to hang out outside the Heaphy Hut on a damp night. There's also some great mountain biking trails if that's more up your alley.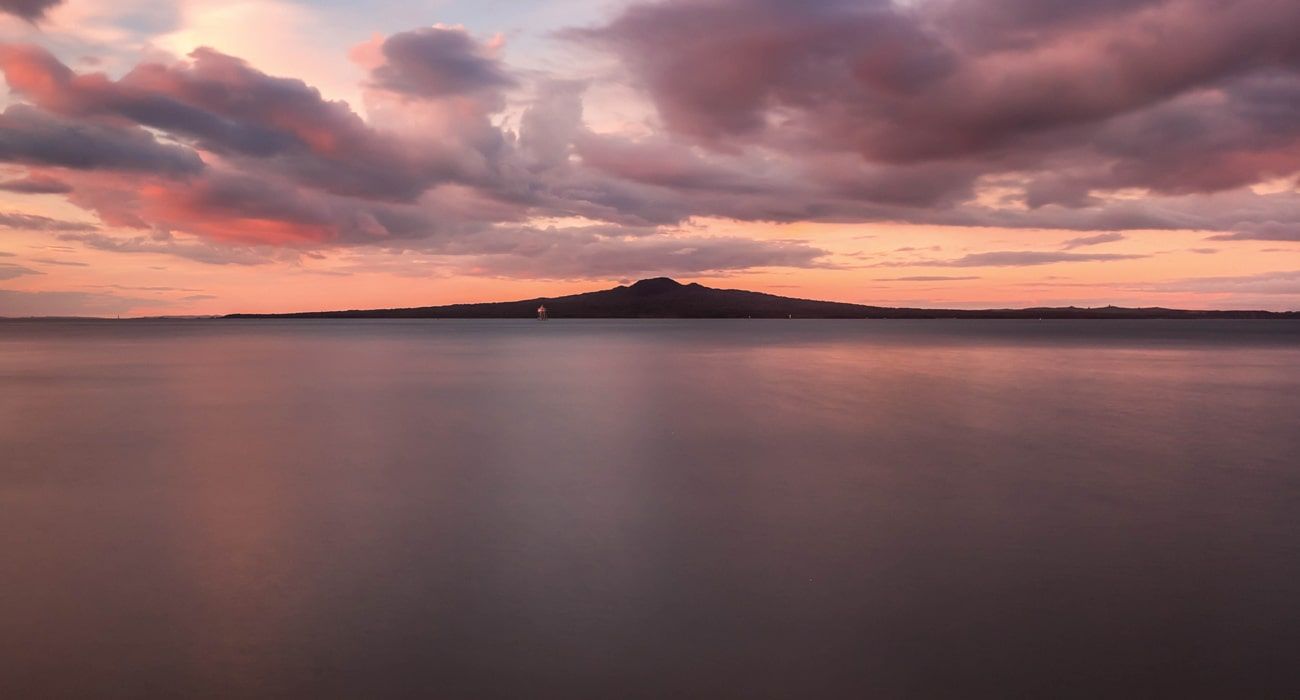 Rangitoto Island Loop
Difficulty: •◦◦◦◦
Time: 1 hour up
Distance: 3.1km One Way
Only a short ferry ride from the city, Rangitoto Island is the perfect day escape for any Aucklander. The walk isn't incredibly difficult and the views of Auckland and the Hauraki Gulf are breathtaking. There's plenty to explore on the island so get a gang together. There are a number of other walks on the island to scout out, including the lava caves, which only take 15 minutes to get to from the summit track and are well worth the detour – just don't forget your torch!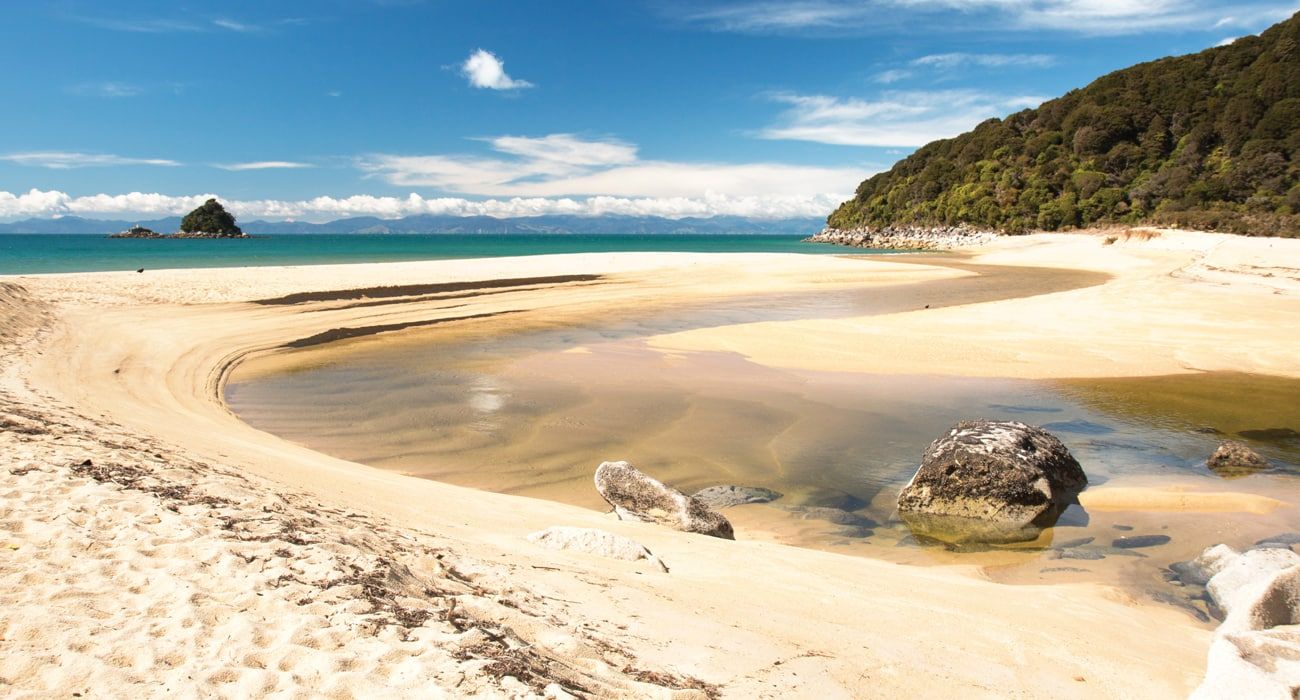 Abel Tasmen Coast Track
Difficulty: •••◦◦
Time: 3-5 days
Distance: 60km One Way
A must-do if you want to experience some spectacular sights. You can do this tramp over three to five days and you'll see gorgeous golden-sand beaches and some very cool rock pools. There is one part of the track that is dependent on the tide, so just make sure you're aware and keep an eye on the tide timetable. If you don't feel like tramping the whole thing, there are also plenty of kayaking opportunities too! And don't forget to keep your eyes peeled for fur seals. You can catch them sunbathing on the beach from time to time.