Fine dining establishment, The Grove, is more than just a restaurant, it is the crown jewel amongst Auckland's superb culinary scene. Headed by owner, Michael Dearth, alongside Head Chef, Ryan Moore and Food & Beverage Director, Andrea Martinisi, The Grove was recently named 15th in the world on TripAdvisor's 2021 Travellers' Choice "Best of the Best" Restaurant's list and serves up modern French-influenced cuisine in a degustation-style menu. They have also recently extended their offering to a bar snack menu for those looking for a more casual drink and bite after work.
Their extensive wine list and creative cocktail offering is curated by Master Sommelier Andrea and luckily for us, he has shared three of his exquisite cocktail recipes with us so that we can bring a little bit of The Grove home with us.
Sakura in Aotearoa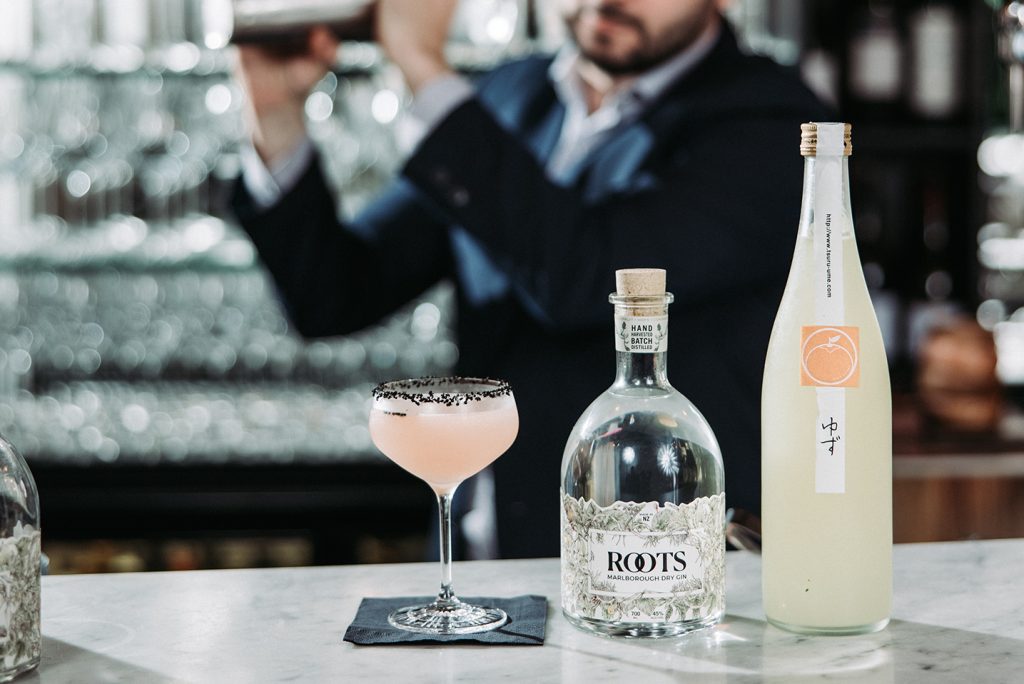 Ingredients
60ML Yuzu Sake

15ML Horopito / kawakawa infusion

30ML Roots Gin

10Ml Sugar Syrup

30ml Pink Grapefruit juice
Pour all the ingredients in a stirring glass, stir for a couple of minutes then strain
Presentation & Notes
Glass: Coupette
Add dehydrated black ants to the rim of the glass
Horopito / kawakawa syrup:
Mix together 150 ml of Roots gin 100g of water 100g melted Manuka honey, 10g of dry Kawakawa leaves and 10g of dry Horopito leaves leave the mixture to infuse for 2 hours then strain through a coffee filter.
Islay Ice Tea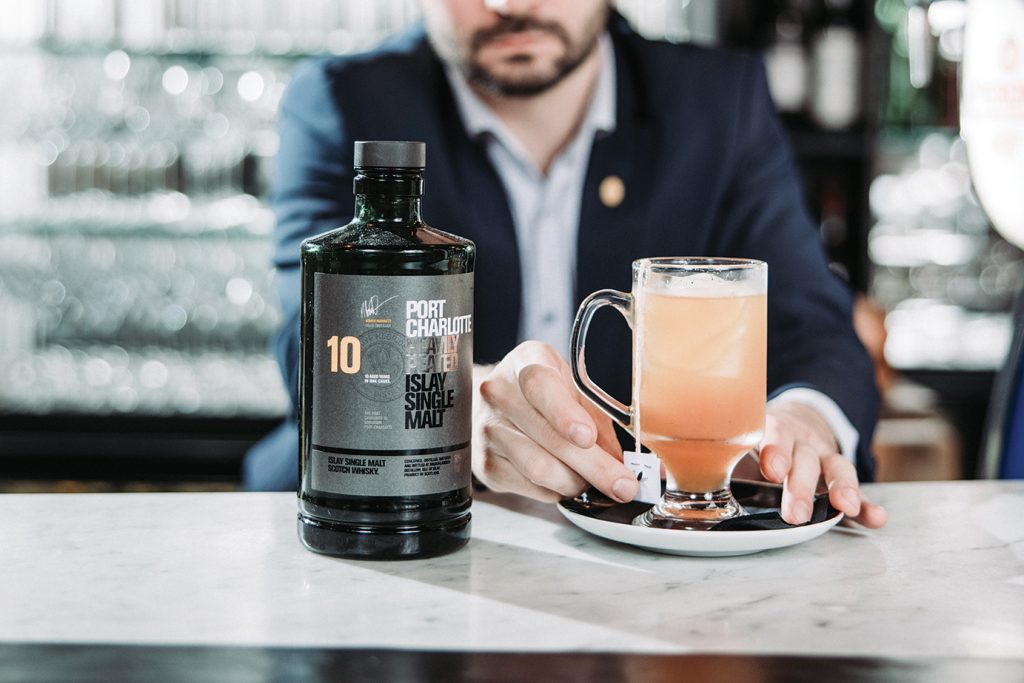 Ingredients
30ML Port Charlotte 10Yo

30ML Drambuie

30Ml Bergamot Infusion

30ml Lime juice
Presentation & Notes
Pour all the ingredients in a stirring glass, stir for a minute then strain 
Glass: glass mug with handle – no straw
Decorate with the large square ice cube with string. Before serving, staple the tea tag to the string.
Under the glass must have a tea saucer with a black napkin on it
Bergamot infusion:
Pour in a jar 500ml of Crème de Bergamot and 30g of earl grey tea leaves, leave to infuse for 24h in the fridge, then strain.
Silk Robe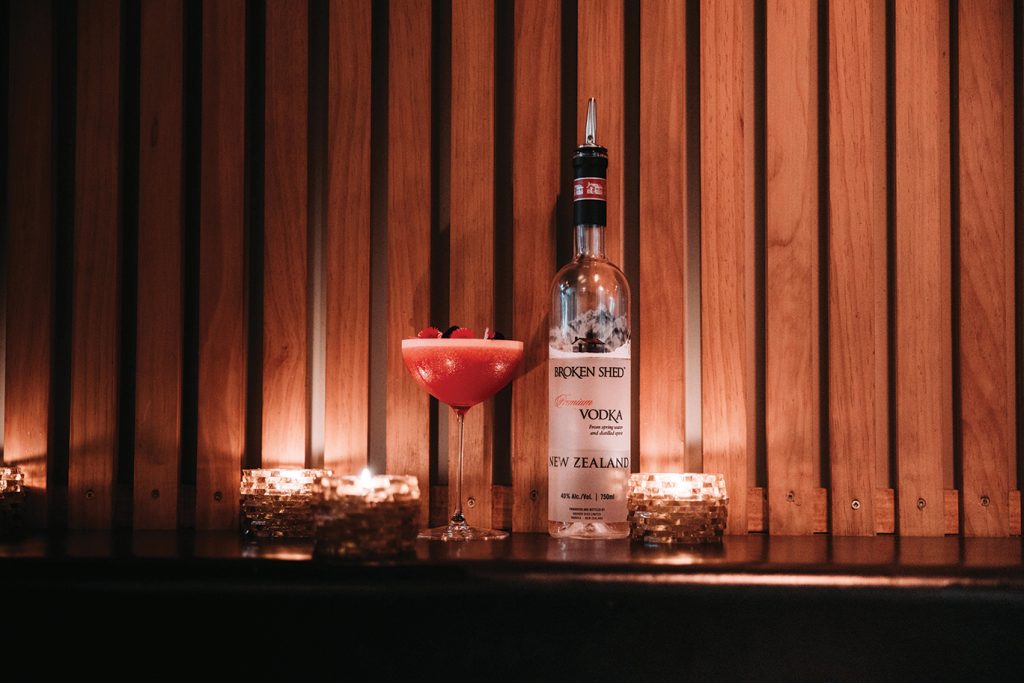 Ingredients
45ml Broken Shed Vodka

20ml Alchermes Liqueur or Rose water

30ml Fresh Raspberry puree

30ml Lime Juice

30ml Cointreau

60ml Acqua Faba (chickpea water)

20ml Apple juice

A splash of simple syrup
Preparation & Notes
Dry shake the acqua faba by itself until you have a very thick and fine mousse.
Then pour all the ingredients and ice, in the side of the shaker that doesn't contain the foam, then shake well to incorporate everything.
Glass: large coupette 
Garnish with flower petals arranged in a line, off-centre  
It should always have a very thick foam.
Try these made by the Master Sommelier himself, Andrea, by booking a table at The Grove now.