Founded in 1839 on the windswept banks of the Cromarty Firth in the Scottish Highlands, The Dalmore has been quietly crafting liquid gold for over 180 years but this year's highlight is the crown jewel of The Dalmore Principal Collection, The Dalmore 21 Year-Old 2023 Edition. With a mere 13,000 bottles available worldwide, this release has whisky connoisseurs salivating while scouring select locations for a chance to own a piece of liquid history.
And speaking of history, The distillery has it in spades with it's emblematic 12-point silver stag standing proudly as a beacon of this legacy. Tracing its origins to an ancient tale from 1263, an ancestor of the Mackenzie clan is said to have bravely shielded King Alexander III from a charging stag. This emblem of bravery, bestowed upon the clan, found its way onto The Dalmore bottles when the clan's descendants became custodians of the distillery in the late 19th century.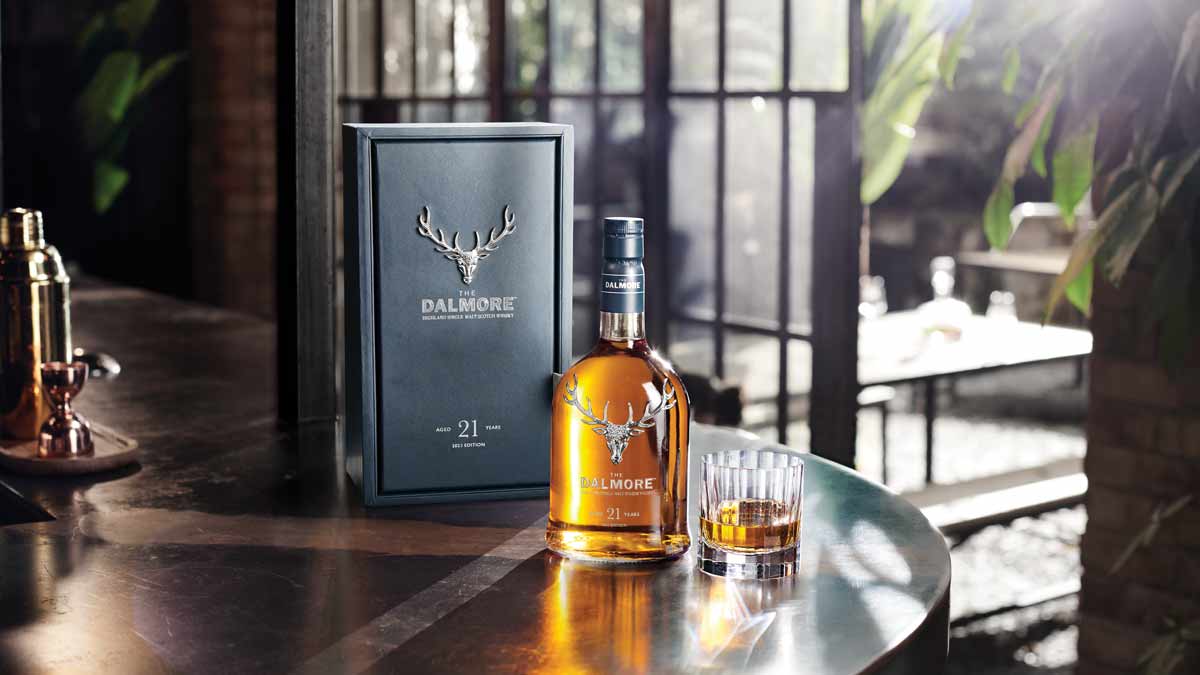 And this appreciation of time is intrinsic in The Dalmore distillery's collection of idiosyncratic stills which helps to produce spirit of unique character and depth – robust and fruity, particularly well-suited to longer and more complex maturation. This allows renowned Master Whisky Maker Gregg Glass and his team to develop spirit over longer periods, continuing a tradition of visionary whisky-making as they fully express their art using rare casks from some of the world's finest wineries and bodegas.
Presented in a navy display case fit for a work of art, the 2023 Edition greets connoisseurs with a complex and layered aroma. Bitter dark chocolate, zesty overripe Seville oranges, the depth of Columbian coffee, and a playful hint of toffee apple come together in a delightful olfactory symphony. But the allure doesn't stop there. As the liquid graces the palate, it unfolds in layers: the sweetness of liquorice stick, the lush richness of Black Forest fruits, the earthy undertones of roasted walnuts, and the indulgent creaminess of marzipan. Each sip is an intricate dance, culminating in a lingering finish marked by notes of ginseng, decadent pear tarte tatin, and the vibrant zest of Sanguinello blood oranges.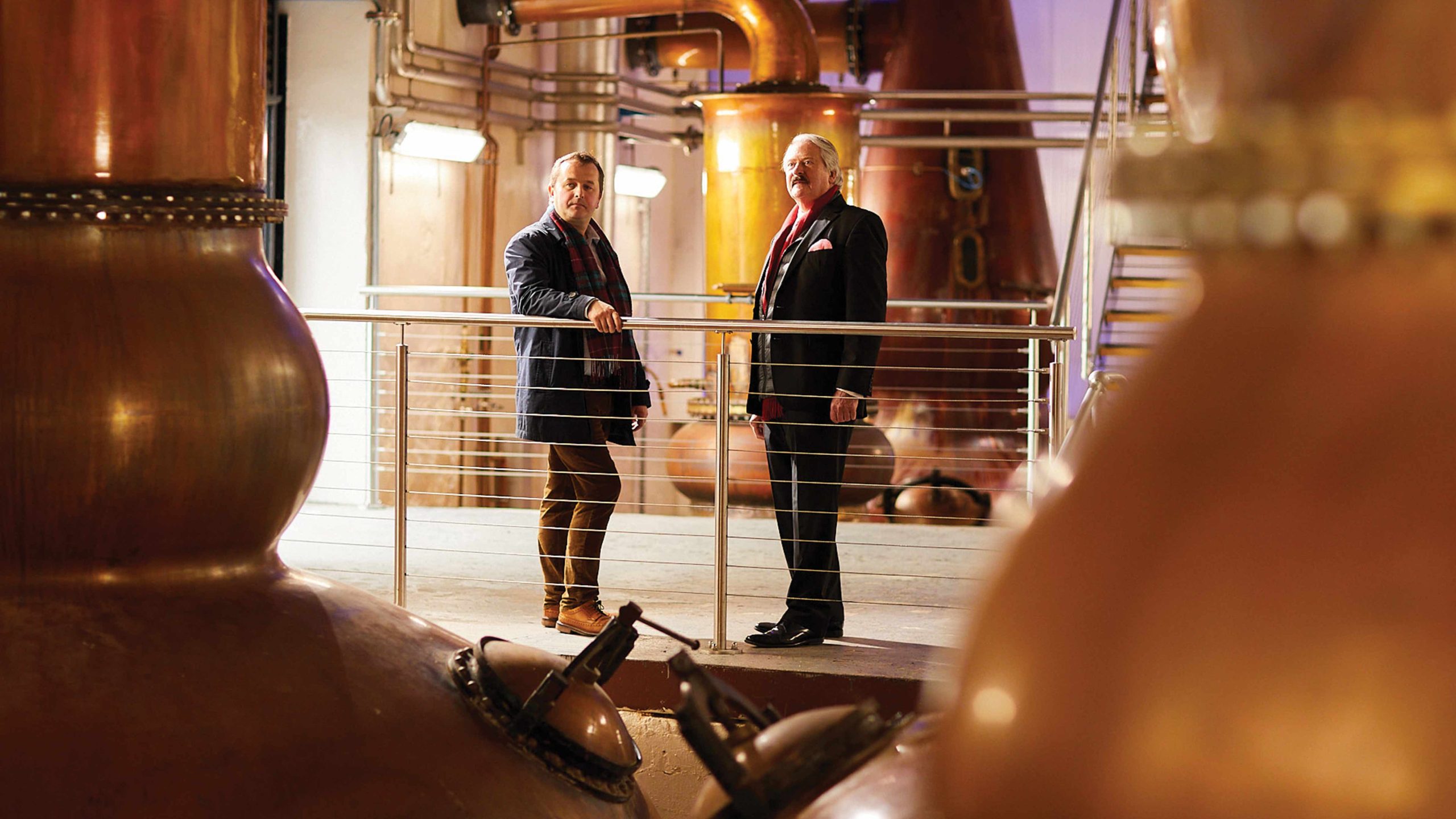 Contributing to this complexity and just a cool chapter in this whisky's narrative is its maturation journey. While it begins its life cradled in American white oak ex-Bourbon casks, its defining character is carved in the rare 30 Year-Old Matusalem Oloroso Sherry casks. These exclusive casks are a result of The Dalmore's cherished partnership with the revered Sherry bodega, González Byass. Nestled in Jerez, Andalusia, González Byass has become somewhat of a guardian of sherry-making traditions that span generations. The Dalmore's collaboration with González Byass, cultivated over a century, is like two maestros getting together and producing a magnum opus. The influence of the Matusalem Oloroso Sherry casks infuses the whisky with unparalleled depth and complexity, resulting in a profile that is both timeless and distinct.
It really is the details like this that make The Dalmore 21 Year-Old 2023 Edition such an experience, a passage through time, and a celebration of enduring craftsmanship. Every drop offers a glimpse into the distillery's storied past, its cherished partnerships, and its relentless pursuit of perfection.