I remember as a kid always being interested in the scrawls on walls and what they said. As I got older, my horizons broadened and the graffiti of the suburbs gave way to the catchy iconography of the city street artists. It was a scene that felt like it was in the midst of growth in the late 00's with BMD and the Cut Collective coming together to form crews throwing up awesome pieces all over our cities.
Internationally big names like Banksy and Obey Giant's Shepard Fairey were entering the mainstream consciousness. These are world class designers and artists in their own right, speaking to general audiences in a way that Picasso really never could. Sure, Guernica is one of the greatest anti-war paintings of all time, but would anyone even know that without reading an essay about it first?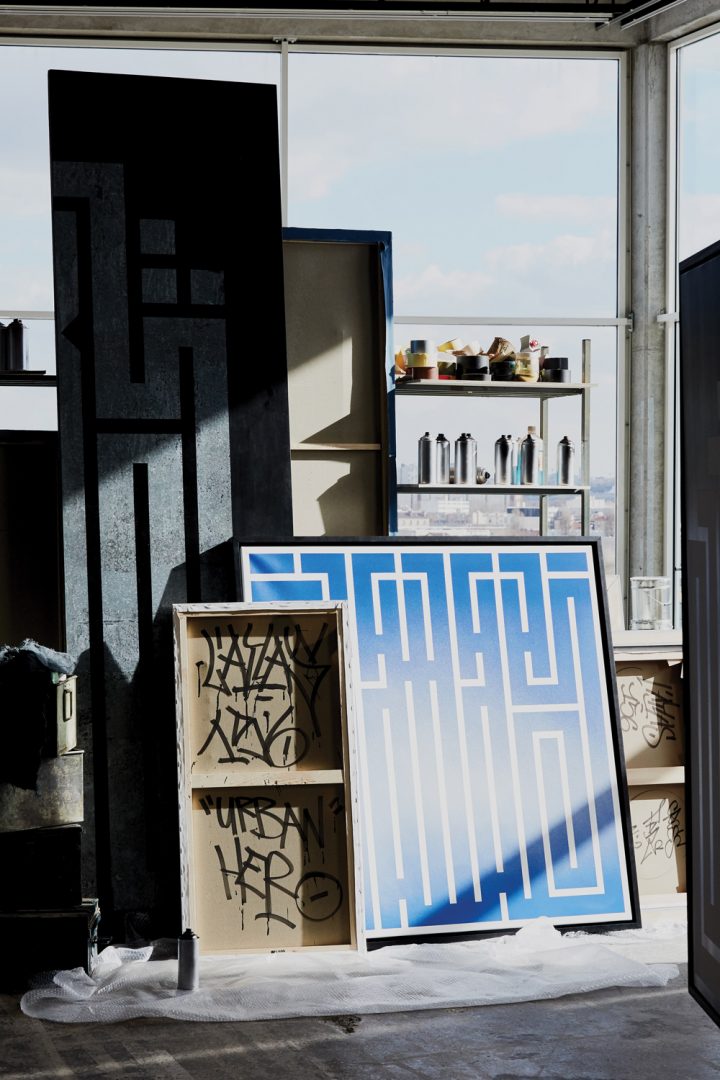 I'll plead the fifth on how involved in this scene I got, but the invigoration of what it's like to have your messages out floating in the world is hard to describe. These days it's easier to just vandalise the pages of this magazine with my opinions instead.
It's sort of amazing, but not entirely surprising to see high fashion labels, like Jimmy Choo, take note of this raw creativity. Their latest fragrance, Urban Hero, represented by world renowned street artist Jules Dedet, aka L'Atlas, takes full inspiration from the scene.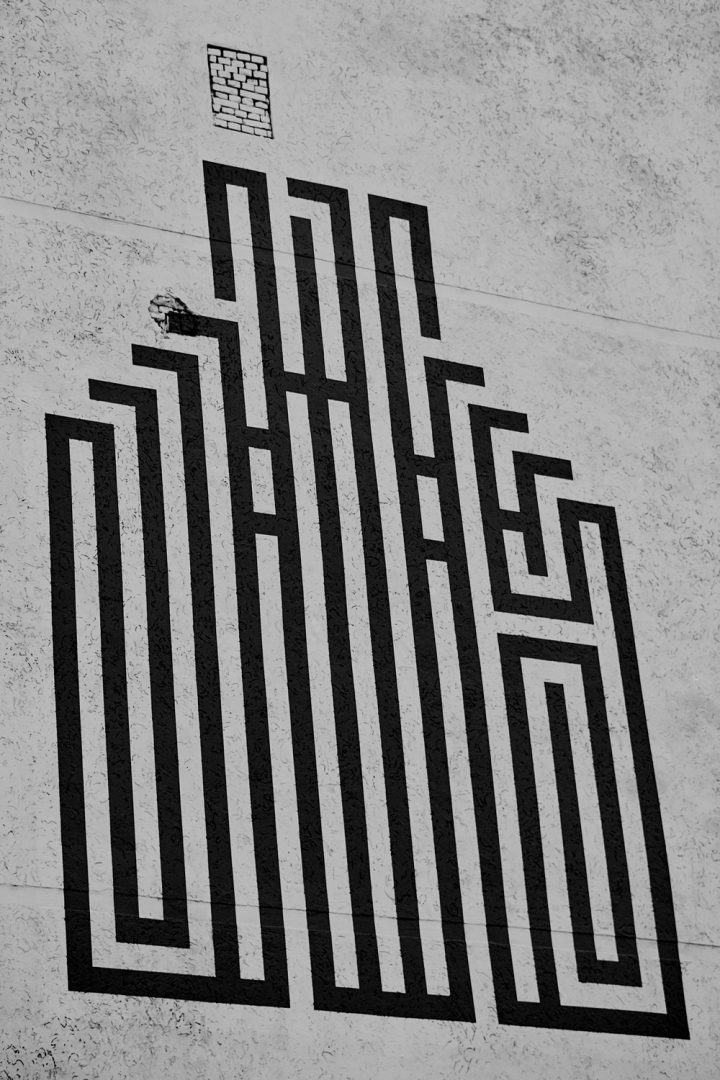 "We wanted to create a modern urban signature, in order to capture the spontaneous nature of street art, using blends of colours and textures, the way that street artists do." explain Antoine Maisondieu and Marion Costero, the creators of the Urban Hero fragrance.
For those not familiar with L'Atlas, his artwork resembles a labyrinthian maze, which is actually a giant stretched slab serif font proclaiming something relevant to the space it's placed in. Well, sometimes it's just his name, you've gotta give your brand some juice every now and again. With a background in typography, his work generally has strong vertical lines and a crisp bold finish, unlike the splashy bombs you may normally imagine street artists doing. His artwork has appeared everywhere from galleries, private walls and spanning entire public courtyards in some cases.
As a seminal Jimmy Choo man, he exudes the air of mystery and confidence required to hit the streets at night with his craft, or even during the day for his commissioned pieces.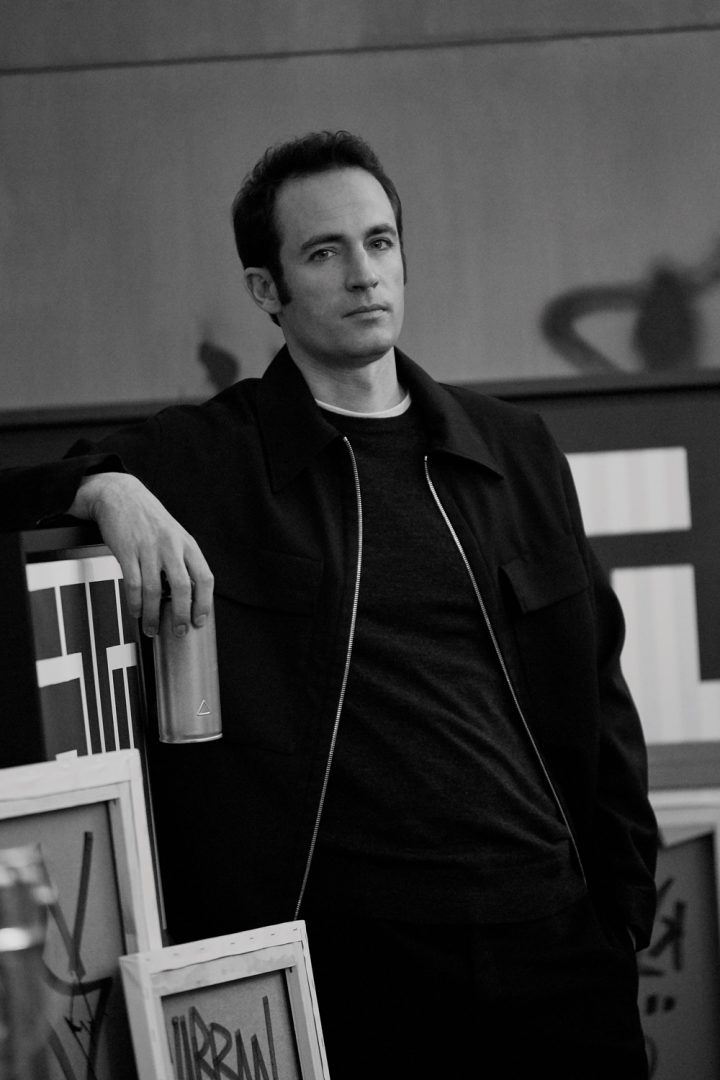 To synthesise these philosophies, Urban Hero starts with top notes of fresh lemon caviar and warm black pepper, which blends with the rosewood and vetiver heart. Holding down the base notes is grey amber with the iconic smell of rebellion: leather.
Packaged, it mimicks the tools of the trade. The top half is metal clad in a chrome finish, its magnetic shade evoking the contemporary urban spirit of masculinity. Its weighted silver cap with chevron print and a subtle black logo add a level of refinement and elegance reminiscent of L'Atlas's work.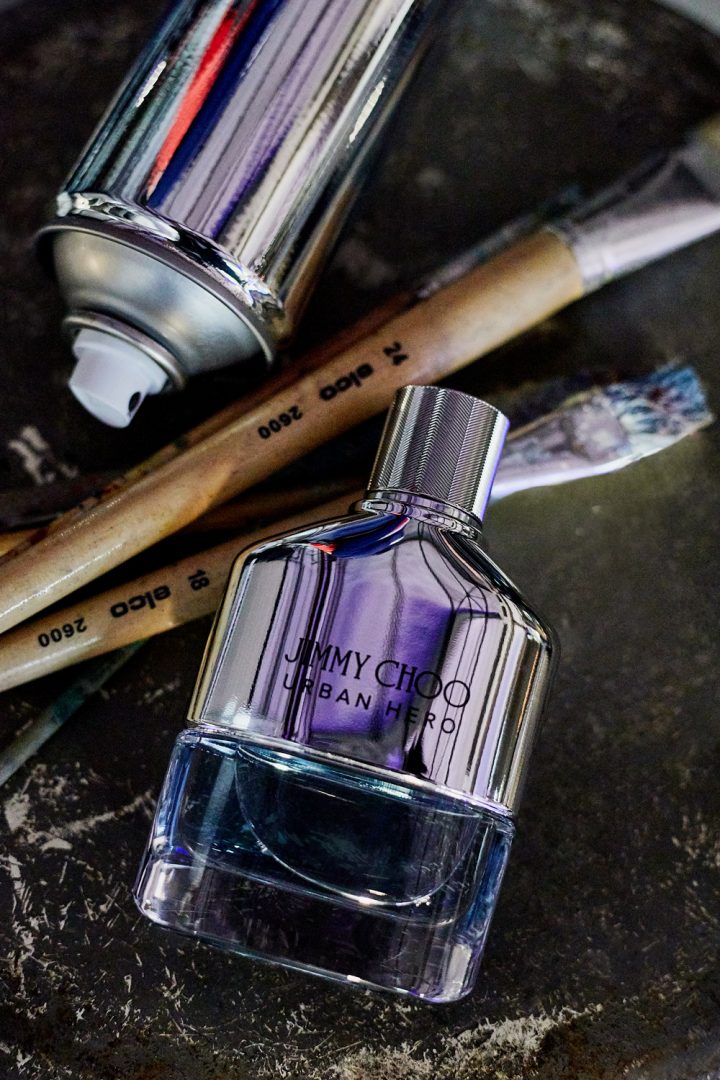 It doesn't go so far as to contain a metal ball bearing, so I won't be required to give you any tips on how to muffle the clanking.
Urban Hero Is available now from Farmers, Smith & Caughey's, David Jones, Ballantynes, H & J Smith, and selected Life Pharmacies.