Take a look at any new collection from the top fashion houses nowadays and one thing becomes evident; the boundaries between high-end and street fashion are constantly blurred in the modern day. It seems more and more often, high-profile brand crossovers are popping up on our radar, with results ranging from truly awesome to questionably conceived to utterly bizarre. The latest to make headlines fits, in my opinion anyway, most comfortably into that first category as Virgil Abloh's limited edition Louis Vuitton x Nike Air Force 1s went up for auction, and drew some pretty staggering returns. 
In a series of auctions conducted by serial luxury sale facilitators Sotheby's, 200 pairs of the customised Air Force 1s were sold, most in the six-figure USD range, the highest for a wallet-cramping $352,800 USD. The brown-and-tan calf leather Damier-printed kicks were the brainchild of late Louis Vuitton menswear creative director Virgil Abloh, who conceived of the design prior to his passing late last year. 
 The collaboration is a perfect example of Abloh's unique vision that made him such a renowned and beloved figure in fashion, brilliantly straddling the fence between the urban style he revolutionised at Off-White and the blended luxury aesthetics that were the staple of his stint at Louis Vuitton. The shoes were originally scheduled to be debuted in Abloh's Spring/Summer 2022 runway show, but the release was understandably pushed back following his untimely death at the age of just 41 in November of 2021.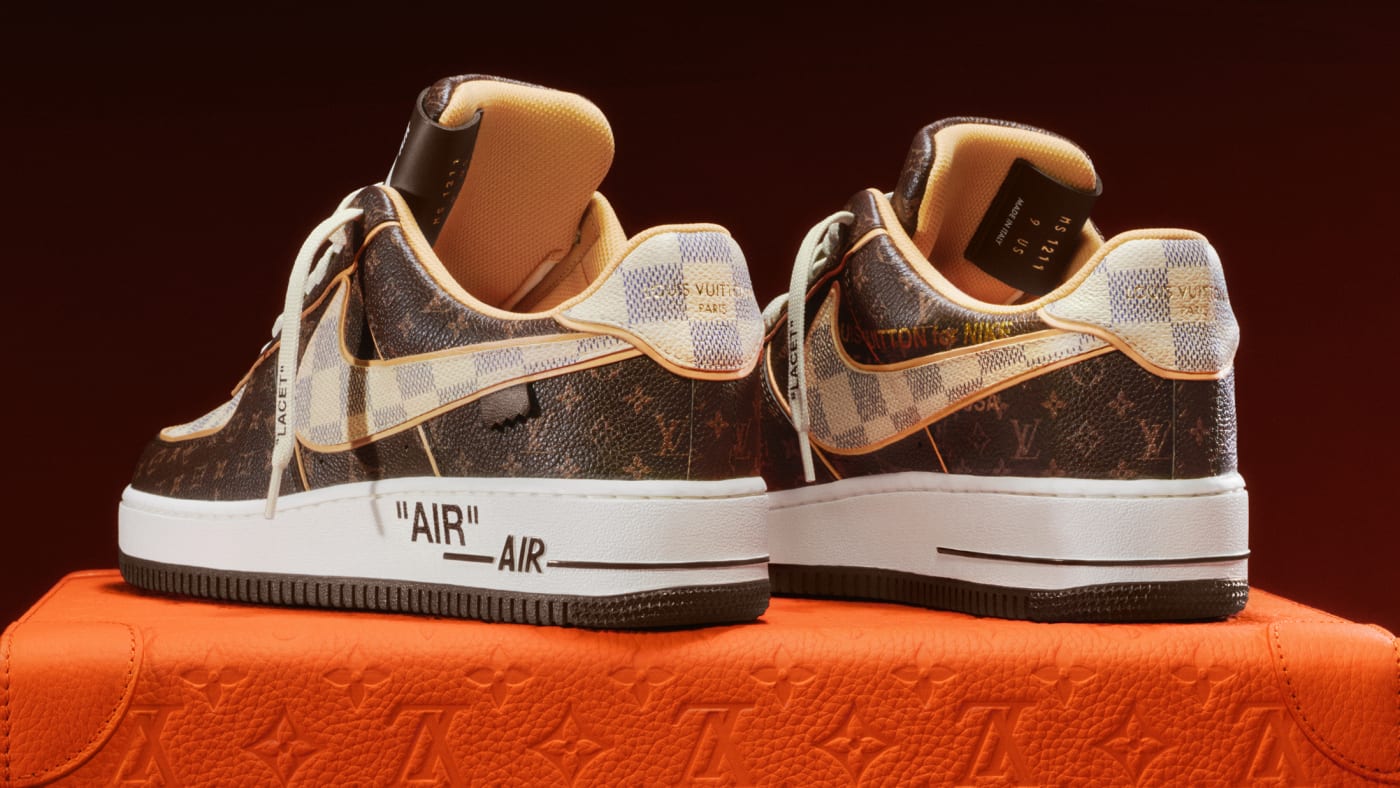 The 200 pairs have been handled with the utmost care and caution since being transported to New York to the Sotheby's headquarters, emphasising the incredible value, both monetary and cultural, of Abloh's work; "The box was quite literally covered in red tape," admitted Sotheby's head of streetwear and modern collectibles at Sotheby's, Brahm Wachter, "It was impressive, and intimidating." It has been confirmed that 100% of proceeds from the Sotheby's auction sales, which hit a total rake-in of $25.3 million (around 37 million NZD) are set to benefit the Virgil Abloh "Post-Modern" Scholarship Fund, a charitable enterprise that works towards supporting black fashion students.  
The revamped AF1's are set for wide release later this year, though if the numbers from the Sotheby's auction are anything to go by, most non-millionaire sneakerheads are likely to priced out. Still, they can't charge us from admiring the awesome work from afar! 
Images courtesy of Sotheby's