Few places in the world look as beautiful when lit up as the seaside city of Sydney. So beautiful, in fact, that it has become an annual tradition to show off just how spectacular it is under the bright lights. The Harbour City, with the unmistakable Sydney Opera House as its crown jewel, is set to light up again for Vivid Sydney, an annual festival that makes its return after being shelved for two years due to COVID-19.  
The 23-day festival will highlight the work of some incredible local creatives, who will turn the iconic harbour into an everchanging work of art. Over the course of just over three weeks, the city will play host to nighttime 3D light projection shows, visual art displays and live music performances, giving the streets a buzz like no other time in the year. Unique to the 2022 edition will be the festival-first; the installation of a 'Light Walk', an 8km track that will connect Opera House to Sydney's Central Station and provide a stunning visual spectacle for those wandering along. The year's edition will also highlight the work of popular local Ken Done, whose latest creation will be displayed in all its glory across the city's famous Customs House.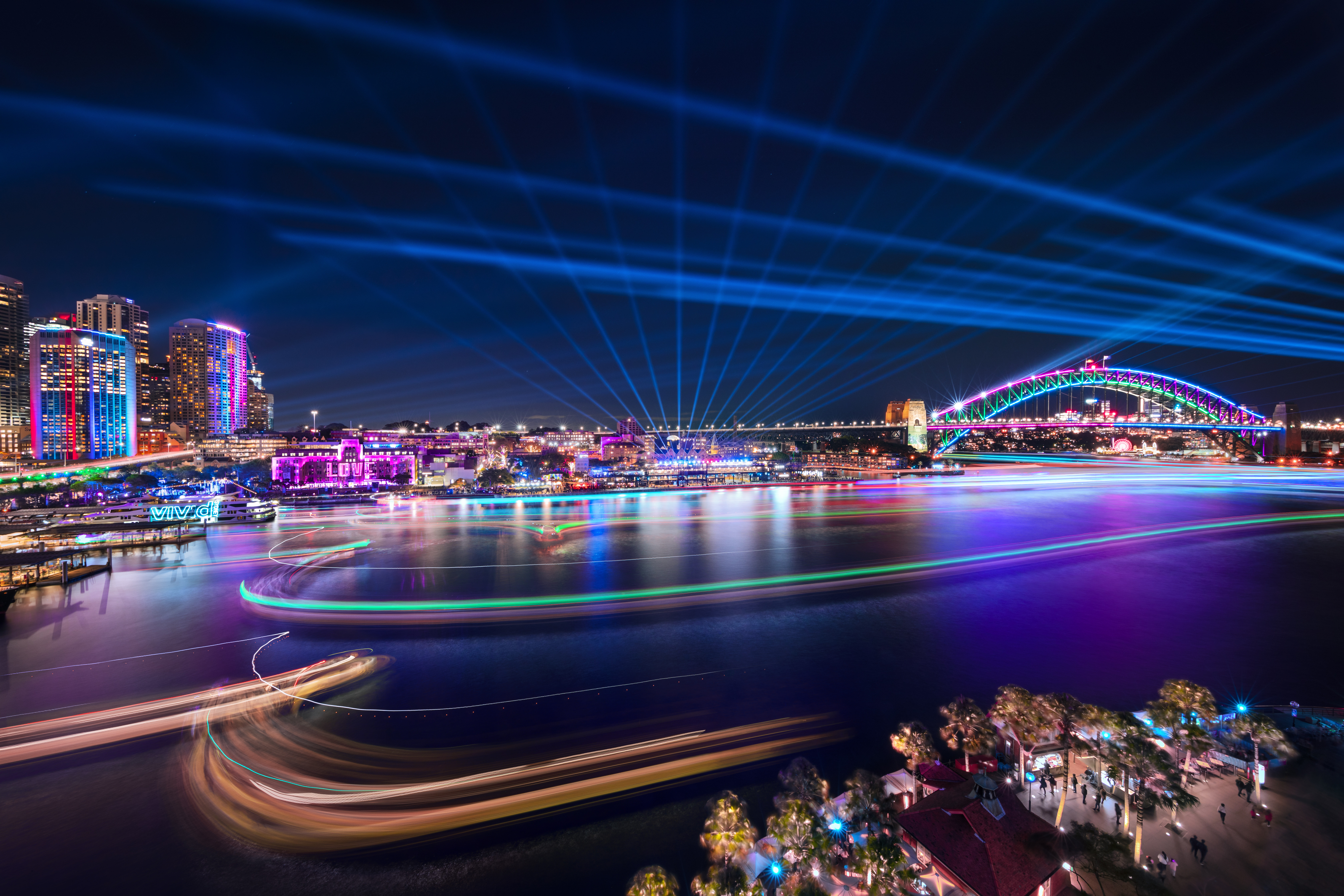 "The 2022 program will be the biggest and brightest yet, with many festival-firsts, providing even more reasons for Sydneysiders and visitors from around the country – and all over the world – to immerse themselves in our city at its creative best," says NSW Tourism Minister Stuart Ayres, also remarking on the potential boon that the festival promises to provide to the local economy, which has felt the pinch of COVID-19 on its income from the tourism sector. Festival director Gill Minervini professes that Vivid Sydney will "shine a light on Sydney's soul for all of us to see, bringing us together to celebrate our city, our diversity and our creativity". 
The event is set to kick off on May 27 and run for 23 consecutive nights to June 18. If you've got a trip to Sydney hovering on your to-do list, timing it to coincide with the awesome spectacle that is Vivid Sydney sounds like a great idea.  
All images courtesy of Vivid Sydney.