Winemaking has been around for a very long time, as evidence has been discovered that it was being made in the Middle East about 8,000 years ago. That makes it one of the oldest skills we as humans have developed and, amazingly, it has changed little over all that time. 
Other ancient arts like construction and garment-making have altered many times over the centuries as fashions in design and base materials come and go. Yet winemaking still follows the same basic principle of picking grapes, fermenting them in a vessel for some time then decanting the resultant beverage. 
True, modern technology has allowed some winemakers to use new equipment like mechanised harvesters to pick their grapes off the vines – but this is not mandatory. Some winemakers are quite happy to continue doing things the traditional way. Why? Because if it isn't broke, don't fix it. 
A conscious choice
One such traditional winemaker is Waitiri Creek from Gibbston in Central Otago who have never used mechanical harvesters. This isn't because they don't like them, but because they feel that the benefits of asking people to handpick their grapes outweigh the efficiencies of using a machine to do the same job. By handpicking, they know they are getting the best selection of grapes as it allows experienced vineyard workers to pick the best fruit and leave unsuitable grapes on the vine.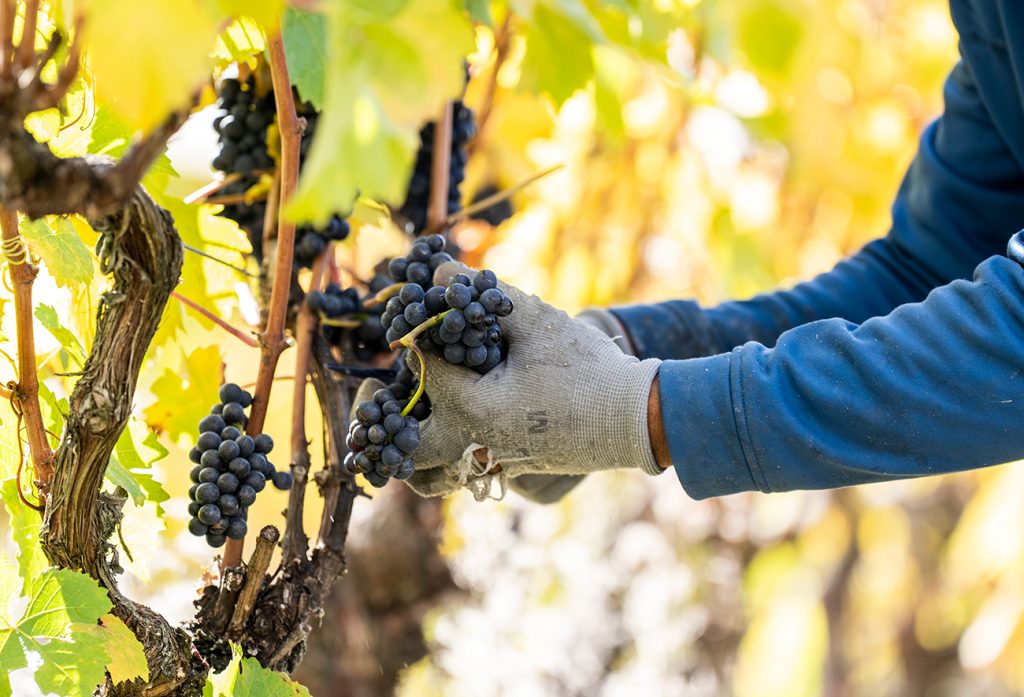 A couple of the most important aspects of any wine is its colour and flavour; two attributes that are heavily influenced by the skin and quality of the grape. Yet, by the very nature of mechanical  picking, it is easier for these skins to get damaged during the harvest process. On the other side of the coin, the human pickers Waitiri Creek employ every year can tell the difference between a bunch of grapes that are ripe and ready to be picked and one that is not. They can also vary their approach so they can pick bunches with a minimum of shaking, squeezing or damaging the grape skins and the vines. They can also remove the bunches without taking a load of leaf or vine matter along with them which can contaminate the grapes, bins and create extra work at the winery.
As you can easily imagine, this has an enormous effect on the quality of the current year's harvest – and on subsequent ones too as Waitiri Creek can enjoy an added bonus of healthy, undamaged vines ready for future bounty.
It's not work if it's fun
There's a social benefit too! Every year, harvesting season is a big deal for everyone involved at Waitiri Creek and a time of year which hovers somewhere between work and party as a multitude of friends and family descend on the wine to help out with the picking and 'sampling' of prior vintages. In this way the hard work of using your hands to do all the work is lightened by turning the whole process into an enjoyable event that everyone looks forward to on their calendar and even saves up holidays for.
Of course, the pandemic made life difficult for Waitiri Creek, as with everyone else, creating a labour shortage and restricting travel to Central Otago for harvesting. But luckily for Alistair  Ward and the rest of the core Waitiri Creek team there were a bunch of like-minded locals and neighbours who could step up and fill the void.
A hands-on advantage
But there's a lot more to do around a vineyard than just harvesting. To ensure the grapes are exposed to the sun, the vines also need to be pruned and have their leaves plucked in order to grow optimally. This is where the advantage definitely falls to the hands-on approach as it is difficult for machines to understand exactly which leaves to pluck in order to stop the grapes being shaded. And, a machine would need a very high level of AI indeed to know just which bunches need to be pruned before their weight places too much strain on the vine.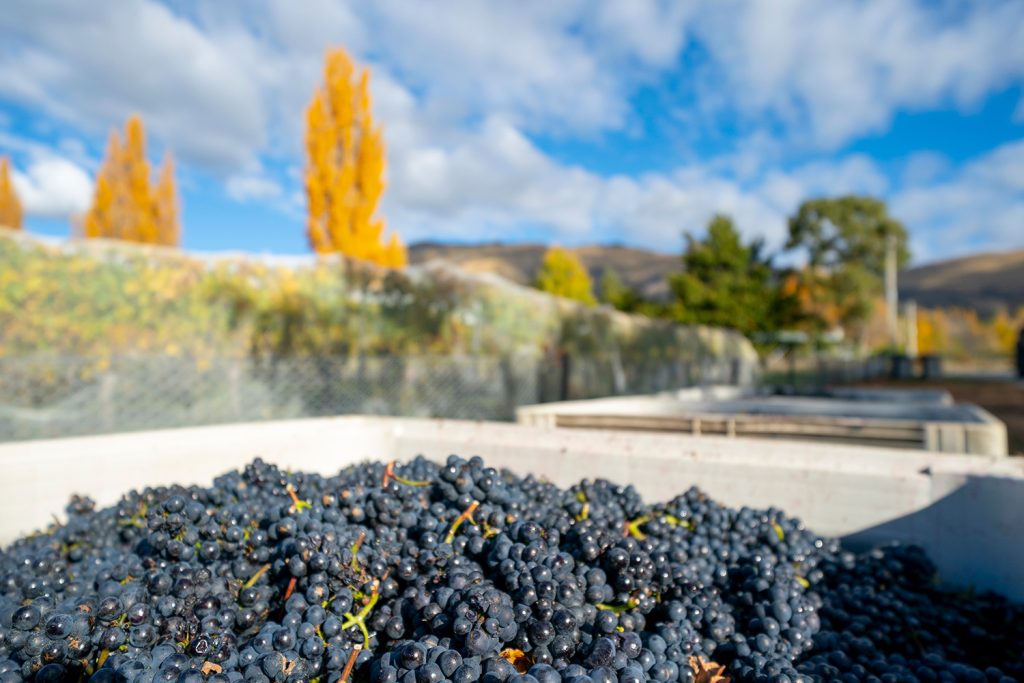 So, as you can see, the artistry of making good quality wine isn't just limited to the skills of the winemakers themselves, the care taken in the actual growing and harvesting of the grapes before they reach the winemaker makes a massive difference too. Waitiri Creek have committed to taking a hands-on approach for every step along the way throughout the entire process. It does make winemaking more laborious, but it's a labour of love – and that's what makes Waitiri Creek a very special winery indeed.
Top image: Waitiri Creek owner, Alistair Ward, handpicking grapes from the vine.