If you are like me, a 'library' is a place where you cooled your heels after school until your parent(s) had finished work and could come and pick you up. I remember the library I used to wait in was full of these things called 'books' that were like movies but without the moving pictures. Apparently, you were supposed to read these really, really long synopses then imagine the movie yourself in like, your own head…  So weird! Why on Earth do that when you can just watch those very same movies on your phone without any mental effort at all?
So, I haven't needed to bother with libraries again – until recently that is. Because it turns out that libraries aren't just for boring old synopses; they can also be for something much more exciting: wine. 
You see, wineries often hold back some of their really good vintages to be re-released years after its initial debut and these stop outs are called; 'library wines' as that's what the wineries call the caves where they store them. 
But why create Library Wines at all?
Library wines are the ideal opportunity to catch up on legendary vintages you missed out on first time around; and for enjoying wines that have reached their best maturity – including slow-ageing and those stored in large format bottles like magnums. This makes library wines ideal for connoisseurs, collectors and as gifts for milestone celebrations. 
Increasingly, wineries here are holding back some of their vintages to create library wines with a great example being the Waitiri Creek Central Otago Pinot Noir from 2013. Made back then from handpicked grapes that were destemmed but not crushed, the grapes were then given a week in a cold soak to aid colour and flavour extraction prior to fermentation. After around nine days of fermentation, the wine was left on skins for a further five to ten days until optimum tannin integration was reached. The wine was then given ten months in French oak before being racked and lightly filtered prior to bottling on 26 March 2014.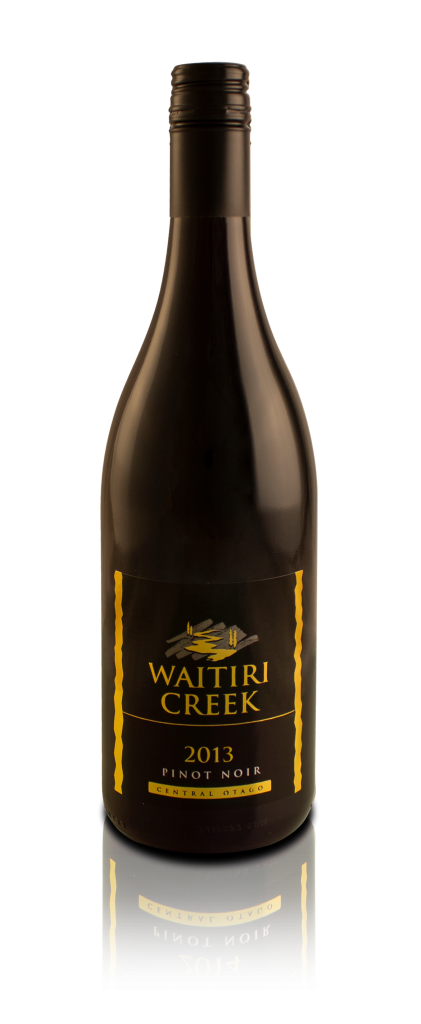 The reviews at the time were extremely positive with Sam Kim of Wine Orbit writing back in October 2015 that the wine was 'pretty delicious', going on to say; "Ripe, warm and sweetly fragrant, the inviting bouquet shows dark cherry, plum, game and truffle characters with hints of cedar and vanilla. The palate offers terrific fruit richness and generous texture, beautifully framed by fine tannins. The wine is immediately appealing, although it will develop greater complexity with time."
Bob Campbell agreed writing in MW around the same time; "Bold, rich and flavoursome Pinot Noir from the Gibbston sub-region of Central Otago with plum, dark cherry, violet, fresh herb and spicy oak flavours. Quite a complex wine with appealing spice and savoury characters. Accessible now but has potential to develop well."
A godsend for the impatient
As both critics pointed out; the Waitiri Creek Pinot Noir 2013 was a wine that was great then, but with a bit of ageing, would be even better. So, if you're like me, and have little willpower to resist cracking open a good bottle of wine for dinner even if you know it will get better over time – then library wines are a godsend. Quality wineries like Waitiri Creek have taken the patience factor out of the equation so you can just purchase your bottle of really good wine now and have no qualms whatsoever about drinking it straight away. Now that is something definitely worth celebrating – a trip to the library, anyone?
Visit their site to purchase a case now.