How do you feel about leaving a 4K QLED TV with accompanying soundbar on your deck to get rained on? Or maybe you have kids that run around with garden hoses all the time and are sick of having to get everything replaced. If you didn't recoil at that idea, then Samsung's weatherproof TV, the Terrace, could be the perfect outdoor entertainment buy to make this year. Available in 55-, 65- and 75-inch models, it has a brightness level of 2,000 nits which should make it viewable even with full sun on the screen. It also has anti-reflection and adaptive picture technology to reduce unwanted glare. That means that when you have the boys around for the footie and a BBQ, there's no uncomfortable angle to catch the action on. Since this TV is made for outdoor use, they've punched it up with a high contrast ratio.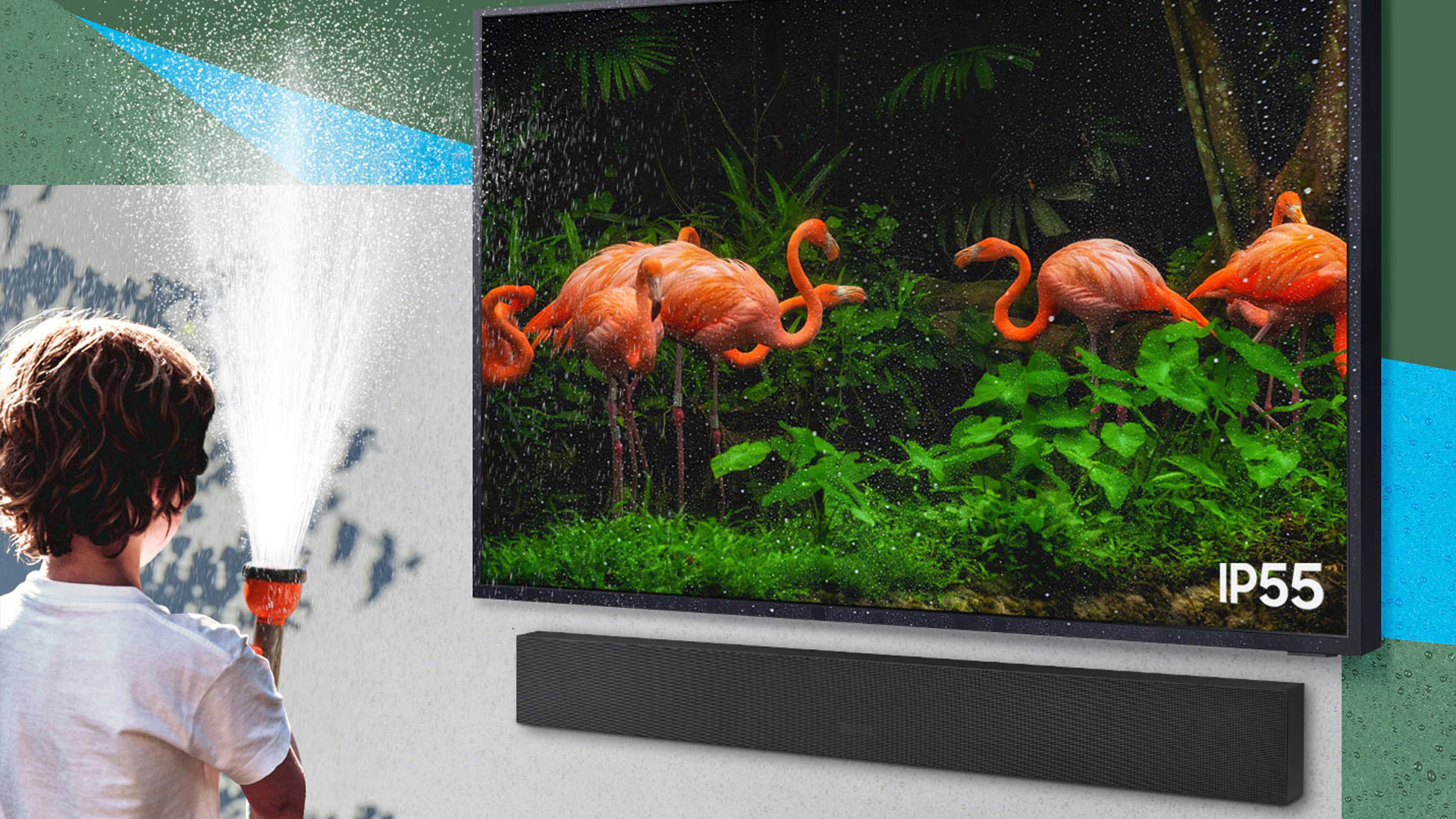 To enhance its use for watching sports, it has a Black Frame Insertion feature that improves motion clarity. Couple that with a 120hz refresh rate and you can be sure you have a better view of the game than the players themselves.
Harmonising with the TV is the The Terrace Soundbar, which can connect to the TV via Bluetooth or Wi-Fi, and features distortion cancelling technology to give it optimal sound quality in an outdoor environment.
Just a heads up for anyone thinking of grabbing on of these – don't expect the wall mount to be included, you'll have to sort that out yourself ahead of time.
The big question is, how long will that IP55 rating hold out on this weatherproof TV?
Note: An IP55 rated product is protected against dust ingress that could be harmful for the normal operation of the product but is not fully dust tight. It is protected against solid objects and water jets projected by a nozzle (6.3mm) from any directions.