You can never have too much of a good thing! This is great news as Yamaha have released their 2021 WaveRunner range and it's available NOW in NZ. What's more, most of the range is all-new with the GP Series race-inspired models and VX Series recreation models having had major feature and design upgrades. Plus, there's even a brand-new addition to the range with the stunning four-stroke Superjet stand-up making its much-anticipated debut.
All-New VX and GP Platform
As the VX and GP Series WaveRunners share the same engineering platform, both platforms have had a complete redesign above the waterline. This means an all-new deck, improved aesthetics, enhanced riding characteristics, increased storage and a range of industry-first features and technologies. 
The new deck design delivers enhanced rider comfort and improved ergonomics with deeper, wider and self-draining footwells, plus a new narrower seat profile for better knee and foot grip. There's a heap more storage too with more under the seat to keep the civvies dry, plus a larger watertight glovebox (complete with built-in LED light), a dedicated smartphone area, a USB port and a 12-volt power outlet.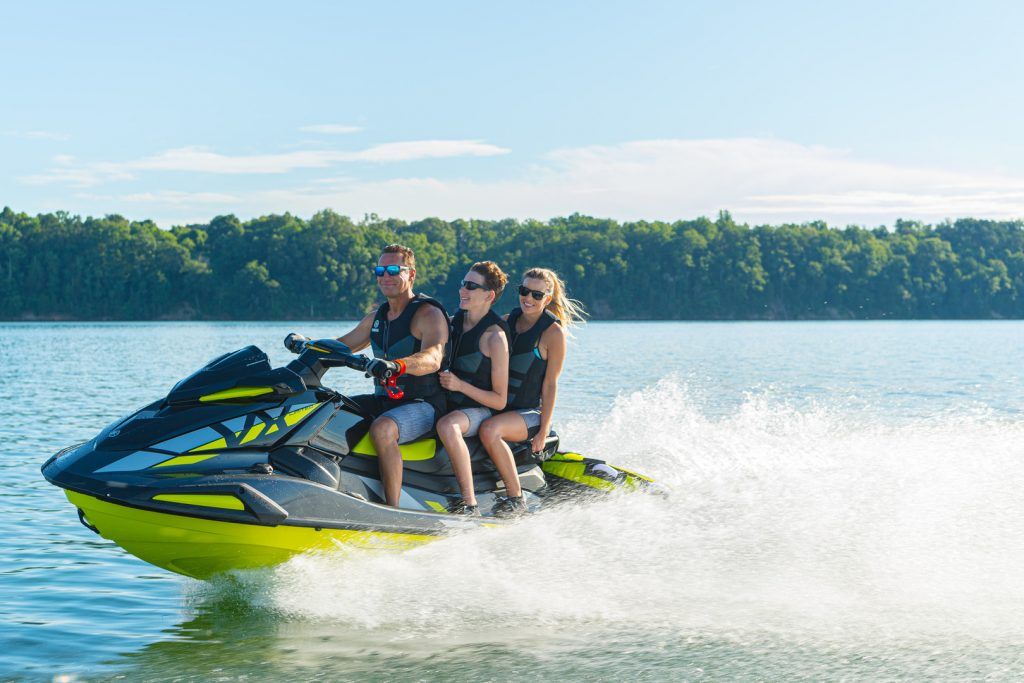 You'll notice a few changes to the cockpit too with an all-new multicolour LCD display screen and touchpad control system including a built-in pin code security. There's also a customisable Drive Control allowing you to set incremental top speeds and the ability to select normal or slow acceleration options on the High Output models. Plus, there's a new multi-mount system in front of the handlebars for the camera, GPS, fish finder, phone or portable speakers.  
And for the first time ever, Yamaha is offering a factory-installed, custom integrated marine audio system on the all-new VX Limited HO and VX Limited models. The package includes twin, 4½ inch fully waterproof marine speakers, integrated 2 channel (50 watts per channel) amplifier, easy access control pad and an integrated low-voltage regulator to protect the battery.
All-New Four-Stroke SuperJet Stand-Up
Fancy a more challenging ride? Look no further than the all-new Yamaha four-stroke SuperJet. This iconic stand-up watercraft now combines the torquey and smooth Yamaha TR-1 marine engine with an all-new lightweight performance hull. This baby is very agile and serves up an incredible power-to-weight performance. At least 60kg lighter and 25cm shorter than its competition, this craft not only packs heaps of punch but can be thrown around for maximum freestyling fun. A larger 18 litre fuel tank means you can ride further for longer while an easy-to-read Low Fuel metre on the deck will help you avoid getting caught out on the water! If you're new to the sport you can still ride the four-stroke but with the L-MODE® which reduces the Superjet's engine performance to 85%. On the new deck there's also a three-position adjustable handle pole that can extend up to 50mm in length, race-inspired handlebars and a wide padded foot tray with an integrated reboarding holder.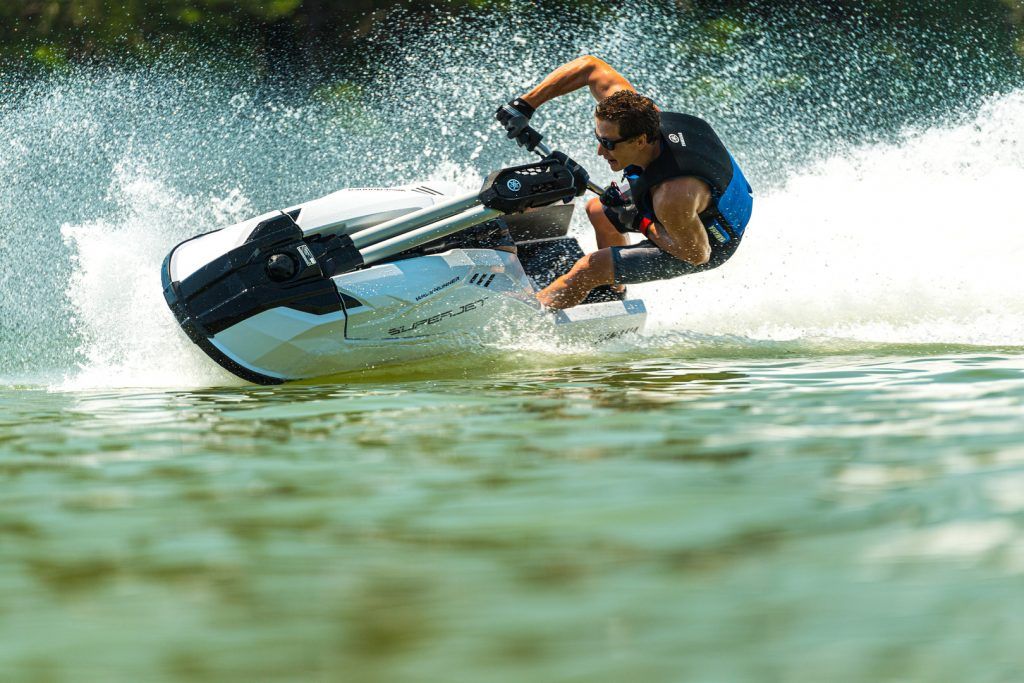 And don't worry FX and EX model fans, Yamaha haven't forgotten you with some dazzling colour and graphic updates for their existing luxury performance and affordable recreational light models too. This 2021 WaveRunner range is not only Yamaha's largest ever, but it is truly the most versatile too. So whatever your preference, WaveRunner has you covered this NZ summer!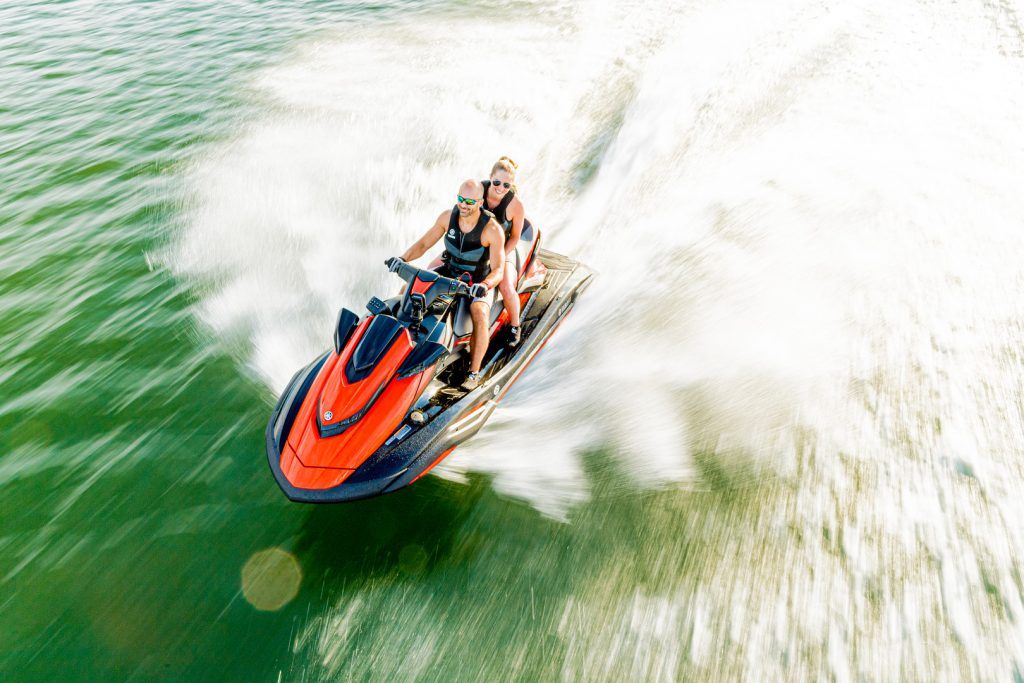 Check the range out here for more information.
#endlesssummer
#livelifelocal
You'll also like: