In the world of travel, there exists a secret society. An organisation of discerning jet-setters who are privy to a hush-hush haven that transcends the typical hotel experience. We're not talking about the Illuminati, or the Bilderberg group, nor the Freemasons; this isn't about nefarious world domination, rather, it's a far more agreeable entity – the Cordis Club Lounge at the Pinnacle Tower and Cordis Auckland.
Like the revered secret societies of the world, Cordis Club Lounge exists high above the fray of ordinary life. Located on the 14th floor of Pinnacle Tower, this lounge isn't just a place, it's an institution that offers unparalleled views of Auckland and service that would make even a seasoned Illuminati member raise an eyebrow in appreciation. Sorry, I've got a bit of a personal obsession with the Illuminati so I'm going to milk it for a bit longer. 
A membership to this select gathering isn't about handshakes and cloaks; instead, it's about exceptional, heartfelt service. Imagine butlers who, unlike the covert henchmen of the Illuminati, are at your beck and call to cater to your needs from dawn till dusk. Imagine being treated to a cornucopia of culinary delights, from breakfasts that make mornings worth getting up for, to an afternoon tea selection that could inspire poetry. Then, as the sun dips into the skyline, pre-dinner drinks and canapés are served as an aperitif to your Auckland evening.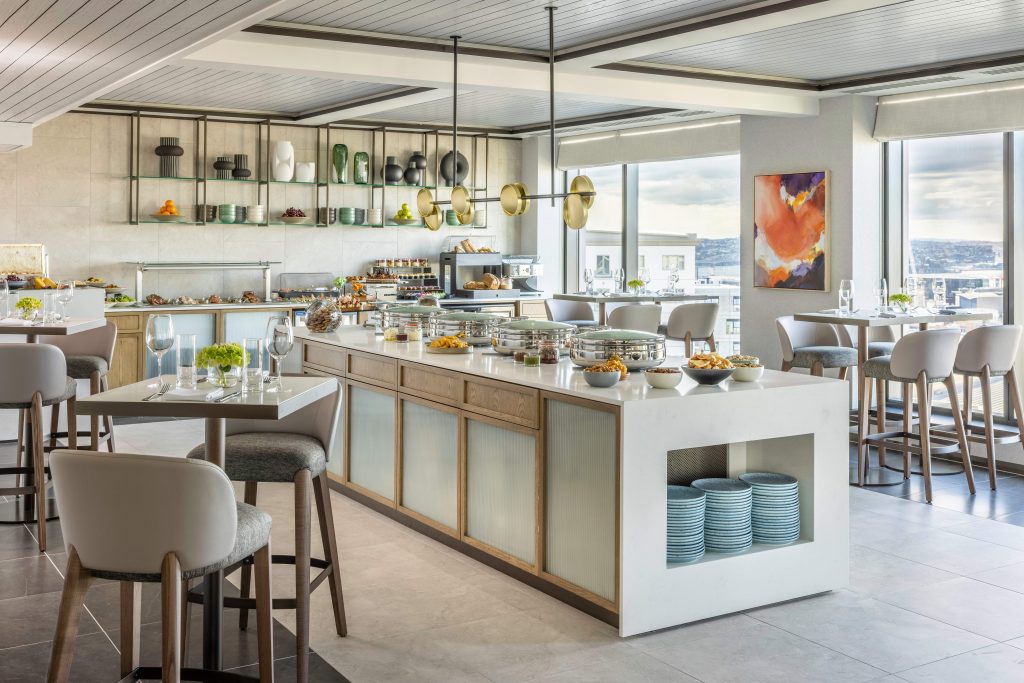 For those inducted into the Cordis Club Lounge, a unique constellation of perks await. Whether you're seeking solace in solitude with a solo espresso and complimentary Wi-Fi, or taking a working lunch to new heights, literally and figuratively, the Club Lounge provides a tailored environment.
As a member of this special society, you're privy to a late checkout, a daily wardrobe refresh with pressing service for three garments, and a shoe shine service that ensures you're stepping out in style. Plus, the complimentary Wi-Fi ensures you can brag about your exclusive privileges on your socials – after all, what's the point of being in a secret society if you can't drop a few hints?
Members also have exclusive access to the Club's leisure amenities – the heated rooftop pool, Jacuzzi, and saunas, and the herbal steam room at Chuan Spa. It's relaxation and rejuvenation, the secret society way.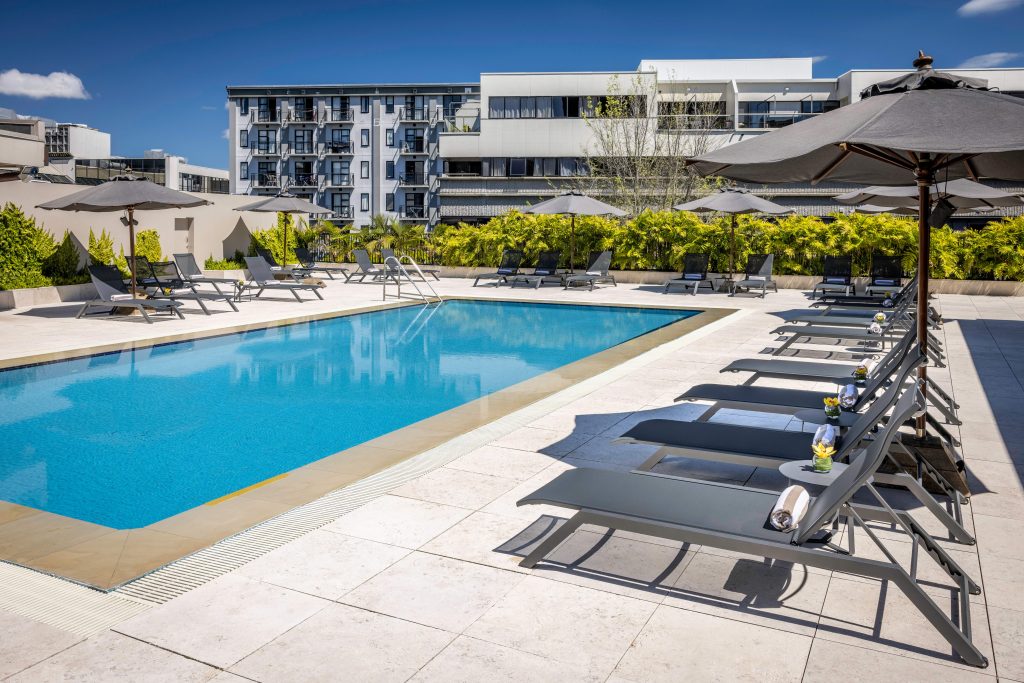 Becoming part of this society isn't about being born into a certain lineage or about secret initiations, it's about booking a Suite or an Executive Room at Cordis, Auckland. As Franz Mascarenhas, Managing Director at Cordis Auckland puts it, "Cordis Club is all about heartfelt service…"
Just like all good clubs, the Cordis Club Lounge isn't for everyone. It's for those who appreciate the beauty of detail, the charm of bespoke services, and the joy of being part of something truly exclusive. It's a whisper in the world of shouting luxury. Welcome to the Club.