Has any drink received more of a resurgence in popularity in the last few years than the great spirit of gin? What was once the top choice of grandma's everywhere has quickly become an incredibly fashionable option for men and women, young and old alike, in no small part to the contributions of fantastic distillers such as Tanqueray.
Despite having displayed an ability to stay consistently fresh and assimilate their range and style into the modern scene, Tanqueray's roots date all the way back to 1800's, when its forward-thinking founder and namesake, Charles Tanqueray, delighted London 'indulgers' with his unique flair in the art of gin-making. Almost two centuries later, the brand is now a world-renowned player in the gin industry, one that has proven able to bring the craft into the modern age while still nailing the basics. 
The process is one that has been perfected through years of trial and error, double distilling grain before combining with meticulously selected botanicals which give each drop its explosive bursts of flavour, with juniper, coriander, angelica root and liquorice among the most crucial.
Their range is impressive though modest, understanding that more isn't necessarily more, when it comes to curating a complete selection. Their staple is, of course, the Tanqueray London Dry Gin, as faithful as ever to the man and the drink that got it all started. But far from a one-trick-pony, Tanqueray are keeping up with the times and bringing a distinctly modern flair to their output in the form of their several fantastic flavoured gin options. From their sharp, zesty Tanqueray Rangpur Lime to their gorgeously fruity Tanqueray Flor de Sevilla to their dark, alluring Tanqueray Blackcurrant Royale, Tanqueray truly does have mode for every occasion and the impressive diversity of its selection means that the only limit is the bartenders imagination.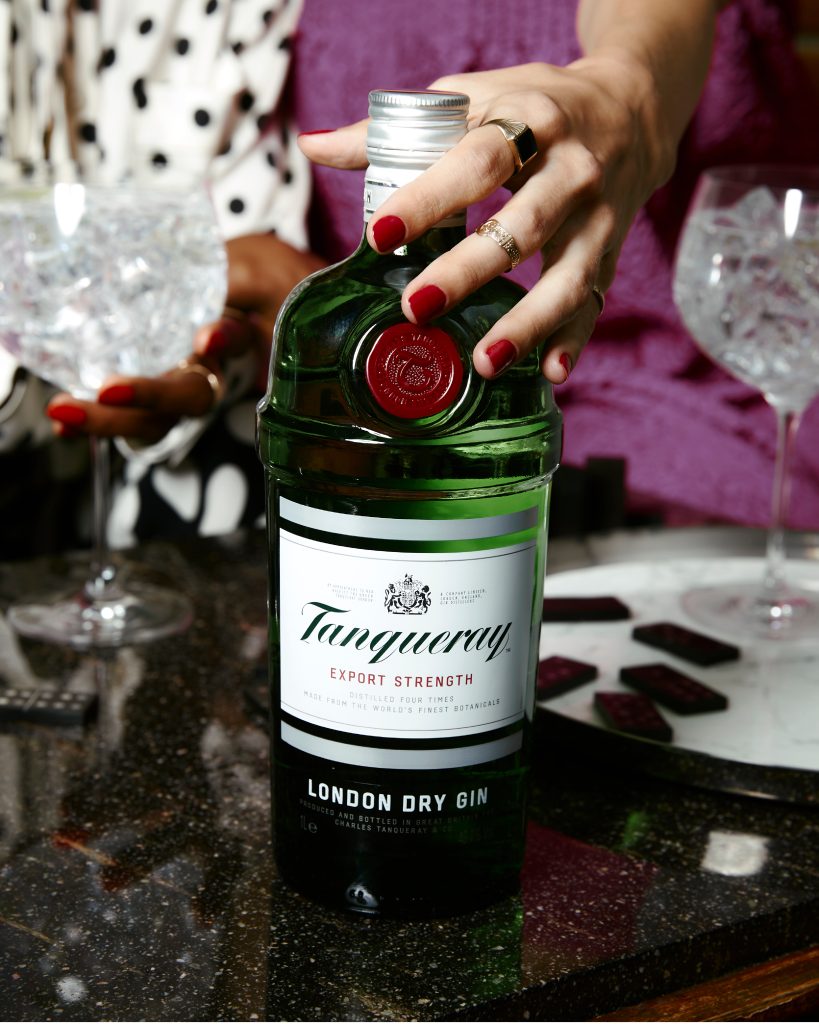 Tanqueray has kept up with the times and recognised the growing demand for alcohol-free spirits, either for those on driving duty not wanting to feel left out of the action or those just looking to indulge in a midweek G&T at home and not wanting to risk a crippling Wednesday morning hangover. Tanqueray 0.0% achieves the difficult task of replicating the rich, full taste of the 40% with admirable accuracy.
However, the crown jewel of the Tanqueray range might be the Tanqueray No. 10, the brand's meticulously crafted premium bottle. A true combination of the finest ideas and ingredients Tanqueray has in its arsenal, the No. 10 has earned its place among the world's elite premium spirits, proudly occupying a place not just in the liquor cabinet of thousands of gin connoisseurs worldwide, but in the esteemed San Francisco Spirit Awards Hall of Fame.
At the core of Tanqueray's masterful gin making are three core ideas that are reflected in every drop; ingenuity, heritage, and discernment. As one of the world's (and New Zealand's) three most popular gin brands, you can be assured that the old London stalwart has plenty more left up its sleeve, turning us all into G&T aficionado's one icy glass at a time. 
Discover more about Tanqueray here.