I doubt anyone will argue this point: those four or so long weeks of Lockdown Level 4 were hard slog for us all. Being stuck inside with no visitation rights for the corner pub, a mate's house or even the local beach was, shall we say; "not ideal".
Anyway, pacing about angrily like a wild animal for four weeks in the tiny wood and plaster cage I laughingly call "home", I've had plenty of time to notice stuff I paid little attention to before. For example; there's a crack in the corner of one of my living room window panes; my fridge rocks due to a missing rubber foot; and jeez my bathroom really is a grovelly old tip!
So bad in fact, I suspect that subconsciously I've been avoiding it as I don't wish to be seen in its miserable company. Understandable perhaps, but surely career-limiting over the long term…
But now Lockdown is over (thank Heaven!) it's time to man-up – and bring that bathroom of mine from the 19th Century, right over the 20th and into the 21st Century. But, uh, there's a slight problem here; how do you actually fix up a bathroom? Hasn't it got taps and drains and water and a whole lot of other tricky stuff in it?
You give Bathrooms by Elite a call, that's how! Bathrooms is what they do. They're a full renovation service and will take you through the entire process, from design to completion. I demanded more proof, so they busted out an array of jobs they'd done before to show me what could be done.
LESS IS MORE
Now this one struck the tuning fork of truth for me as its minimalist style suits houses like mine where the bathroom isn't exactly huge. Stripping down all the colours to just two (or none if you refuse to count black or white as colours) also makes the room look bigger than it really is. I also thought the black frame made the entry-level shower look classy. The tiled recess shelf would come in handy too.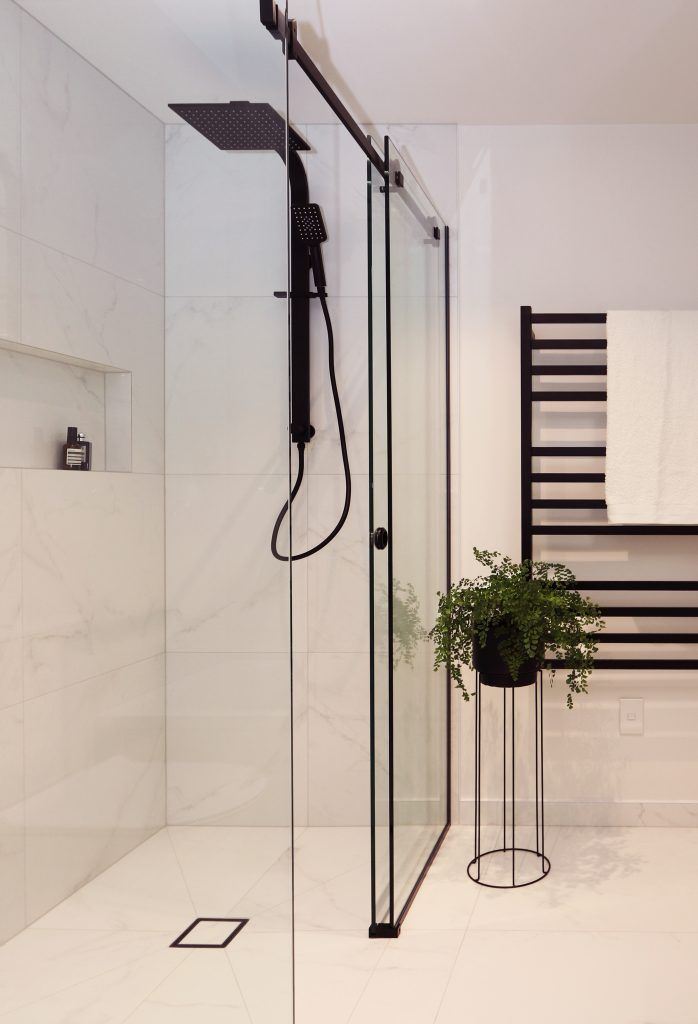 A BATHROOM TO SPEND MORE TIME IN
Of course, if you've got a bit more room in your house, you can afford the luxury of both a bath and a shower. So after the game, you can rinse off the mud then soak out the bruises. The tiled shower in this one is even big enough to share – "But it's our community duty, honey! Haven't you heard there's a water shortage on?"
Full tiling also means you can splash around as much as you like and not have to worry about rotting out the Gib in adjoining rooms. And, if you choose light colours like this one, you can even save power by using less powerful bulbs.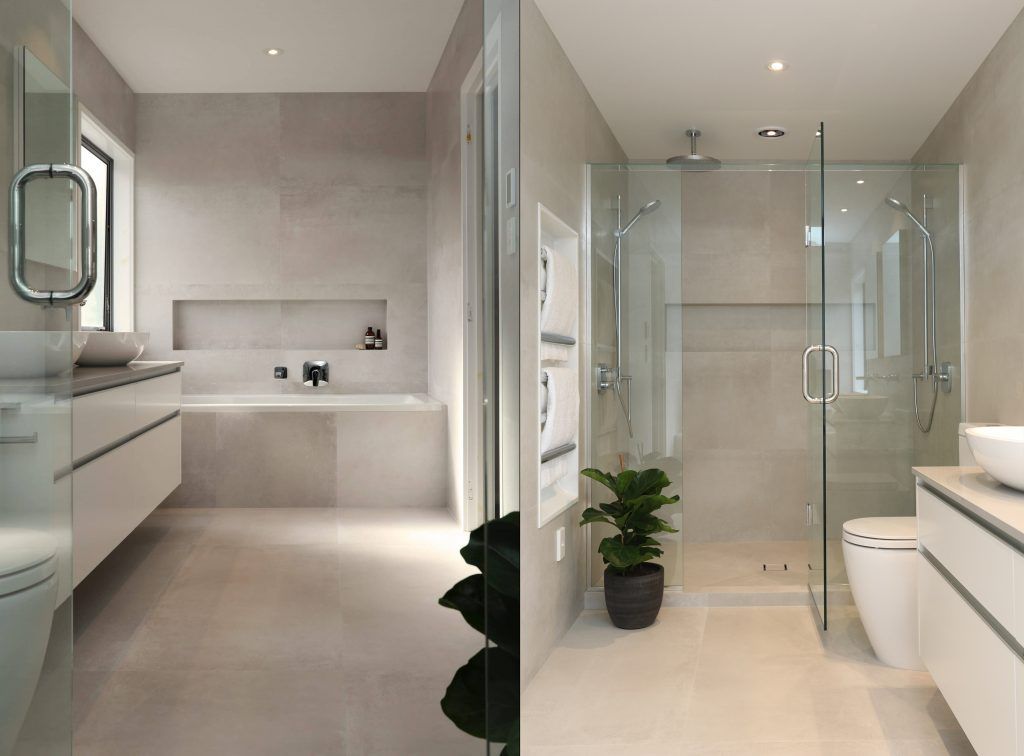 MAKE A STATEMENT
If you're looking for something a bit different, there's always this moody option. The look here comes from matte terrazzo (Italian stone) patterned tiles and polished copper tapware. I really liked these as every other tap fixture I've seen in my life has been either chrome or stainless. But my favourite item in this bathroom by far has got to be the warm LED mirror – no more wiping the mirror with your sleeve while shaving! Sold.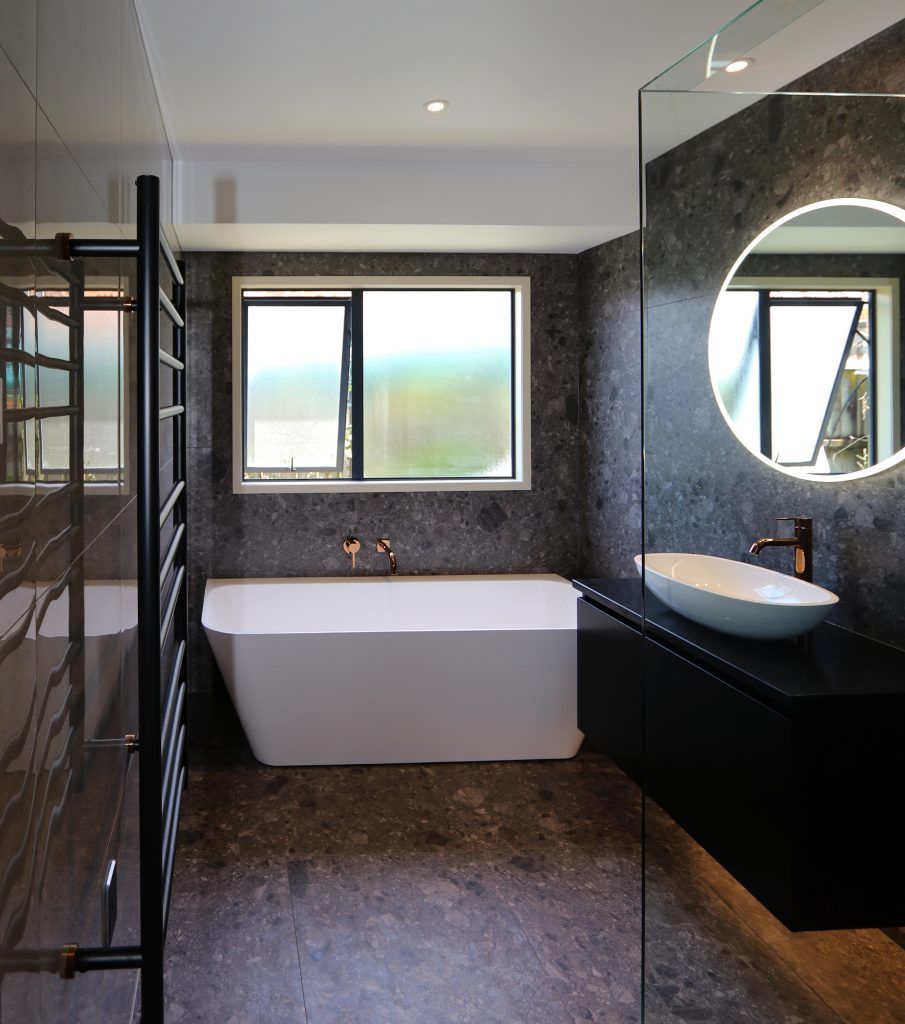 Bathrooms By Elite is offering free underfloor heating for any bathroom renovations booked before the end of Winter! Call now for a free in home measure and estimate 09 930 7415 or for more details on our services, check out their website.
This offer is exclusive to M2 and M2woman readers and is valid until 31st August 2020. T&C's apply.
You'll also like: