Auckland's oldest suburb is also one of Auckland's hottest suburbs for countless reasons. Here are just a few. 
1 – Prime Location
Location is so important that eager real estate agents will often echo it three times but in Parnell's case that is exactly the right assessment. Not only does Parnell have its own epicentre of food, fashion and relaxation but it's also close to the CBD, the beaches of Mission Bay, Auckland Domain and the shopping of Newmarket. 
Enjoy easy access to public transport options by bus and train. Parnell is also walking distance to the Britomart Transport Centre. For those preferring to travel by car, motorway onramps to the Northern, Southern and Northwestern motorways are literally around the corner.  
2 – In the Zone
For parents keen to get double Grammar Zone status (for both Auckland Grammar School and Epsom Girls Grammar School) Parnell is just the spot. There's also the highly regarded Parnell District School – Saint Stephens Avenue, Auckland Montessori Primary School – Glanville Terrace, and ACG Parnell College – Titoki Street (private).
And for older students, Parnell is nearby to The University of Auckland and AUT.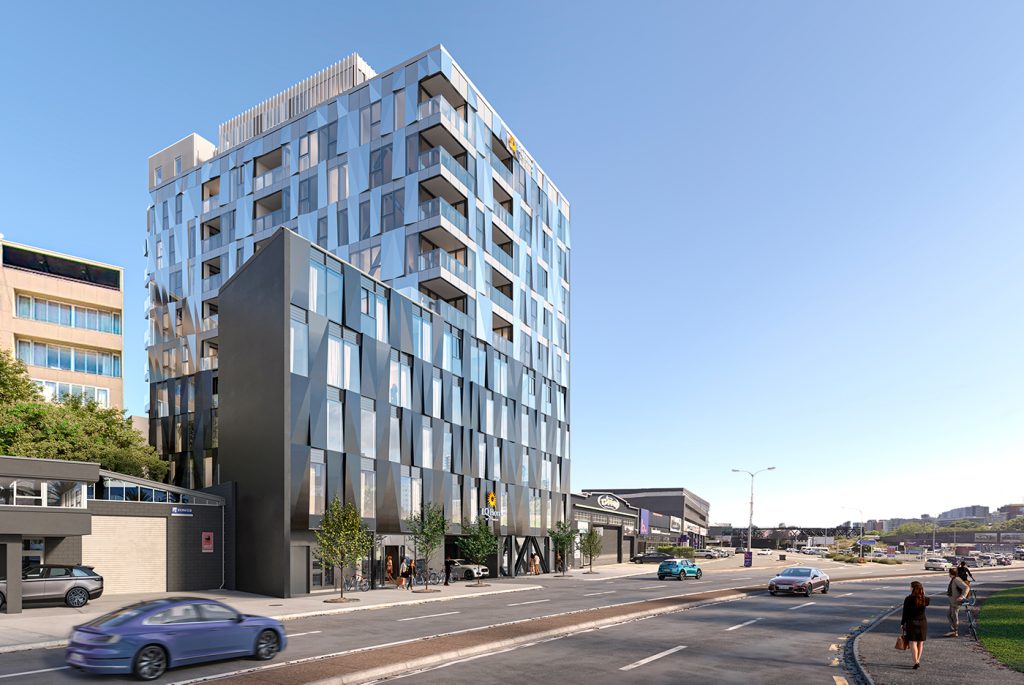 3 – Charm
Parnell is one of New Zealand's most expensive postal codes but it's not all gated mansions and weird abstract garden statues. Parnell has a welcoming boutique village vibe that includes historic buildings, great pubs and restaurants like Doolan Brothers, Union Post, Cibo, Non Solo Pizza, Woodpecker Hill and Rosie and designer stores like Working Style, Zambesi and Trelise Cooper. There's also the Parnell Farmers' Market and the La Cigale Market. 
475,000 – Augustus Park
The Augustus Park development located at 25 the Strand offers luxury living in Parnell from just $475,000. Developed by respected, family-run Safari Group, Augustus Park has freehold Studio, 1 Bedroom, 1 Bedroom + Study and 2 Bedroom apartments. 
Whether you are looking to right-size, make the lifestyle move you deserve or simply invest in your family's future, Augustus Park offers an unparalleled freehold opportunity with Studio, 1 Bedroom, 1 Bedroom + Study and 2 Bedroom apartments priced from just $475,000.
And while Parnell is a great location, Augustus Park is a star within in its own right. Designed by Plus Architecture the complex incorporating apartments and an LQ Hotel features a striking articulated diamond-cut façade system that interacts with the lighting conditions to create an ever-dynamic effect. 
The interiors by Outline Design take their inspiration from the artistic nature and community of Parnell, utilising vibrant colours and fabrics to provide a timeless and sophisticated concept. A fitting modern addition to one of New Zealand's oldest and most special suburbs. 
Find out more about the current offers at Augustus Park here.