While we commonly associate wine pairings, there's a wine for everything, and that includes Asian fusion food. M2 had the opportunity of talking to sommelier Anong Klinyoo, who founded A-LLURE, making it possible for Kiwis to have an authentic Thai wine experience. As an aside, Klinyoo shared with me nine Asian Fusion dishes and their pairings.
1. Black garlic venison silvers wok-fried with greens, noodles, a little chilli: Venison goes well with Italians reds and even Cote Du Rhones.
Generally, sauce affects the flavours of dishes. For anything richer than this sauce, I would recommend Cote Du Rhones. Otherwise, Nebbiolo is a brilliant match. Nebbiolo delivers graceful, smooth, but intensely flavoured reds with aromatic, savoury notes of truffle, smoke and soft black licorice.
2. Pork belly cubes dressed with caramelised sauce: Alsace Pinot Gris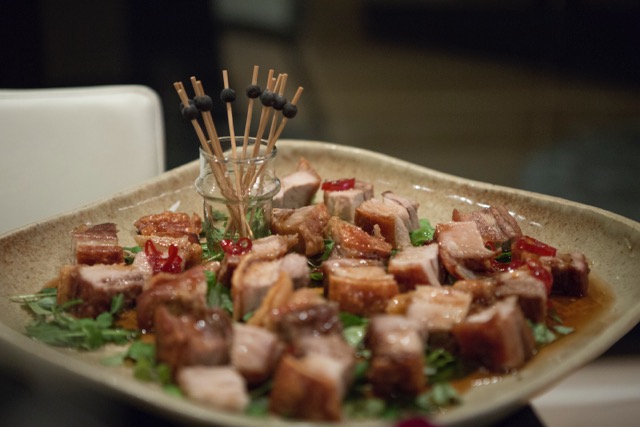 Alsace produces rich, fat Pinot Gris which partners beautifully with the rich elements of this dish. The acidity of Alsace Pinot Gris cuts the fat in pork belly cubes, which in turn creates a perfectly balanced mouthful. For an adventurous wine drinker, you can opt for a Lambrusco. People often associate Lambrusco with a sticky, sickly sweet wine that they might of tasted in their youth. Authentic Lambrusco is seductively crimson. Its acidity will offset fattiness in pork cubes as well as adding fruitful and delicate red floral notes to the finish.
3. Steam snapper in picked plum lime chilli soup: Chenin Blanc
Chenin Blanc goes well with most Thai dishes. Its naturally medium to high acidity and aromatic tropical fruit flavours matches well with many different flavours in Thai cuisine. Lightly oak wine would go well with this dish, as the dish consists of many herbs and spices. PB Valley chenin blanc has been aged in French Oak for one year, so it leaves the aromas of hazelnut and vanilla at its finish. It's perfect for this dish and will also keep up with the spicy soup.
4. Wok-fried paua, cooked with ginger, garlic and little chilli: Champagne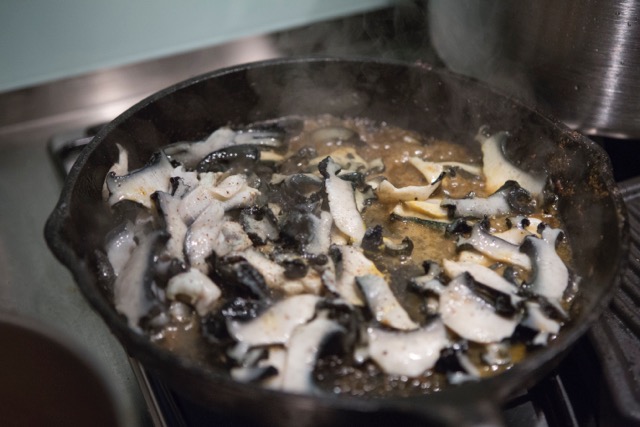 Champagne works well with paua because it's unoaked, so there's no bitter component to be spoiled by the umami taste of the paua. It is relatively light in flavour, which means it does not overwhelm the dish. It is high in acid, which keeps a refreshing finish.
5. Sashimi snapper with wasabi soy dip: Sauvignon Blanc
Dry, high in acidity and tangy green flavours are distinctive to Sauvignon blanc. You want to choose a wine that doesn't overpower the dish. Sauvignon blanc is fresh, clean, lean, not over complicated. The sweetness of sauvignon blanc is perfect for this dish.
6. Shredded Peking duck on an Asian style slaw served in wonton cups: Pomerol.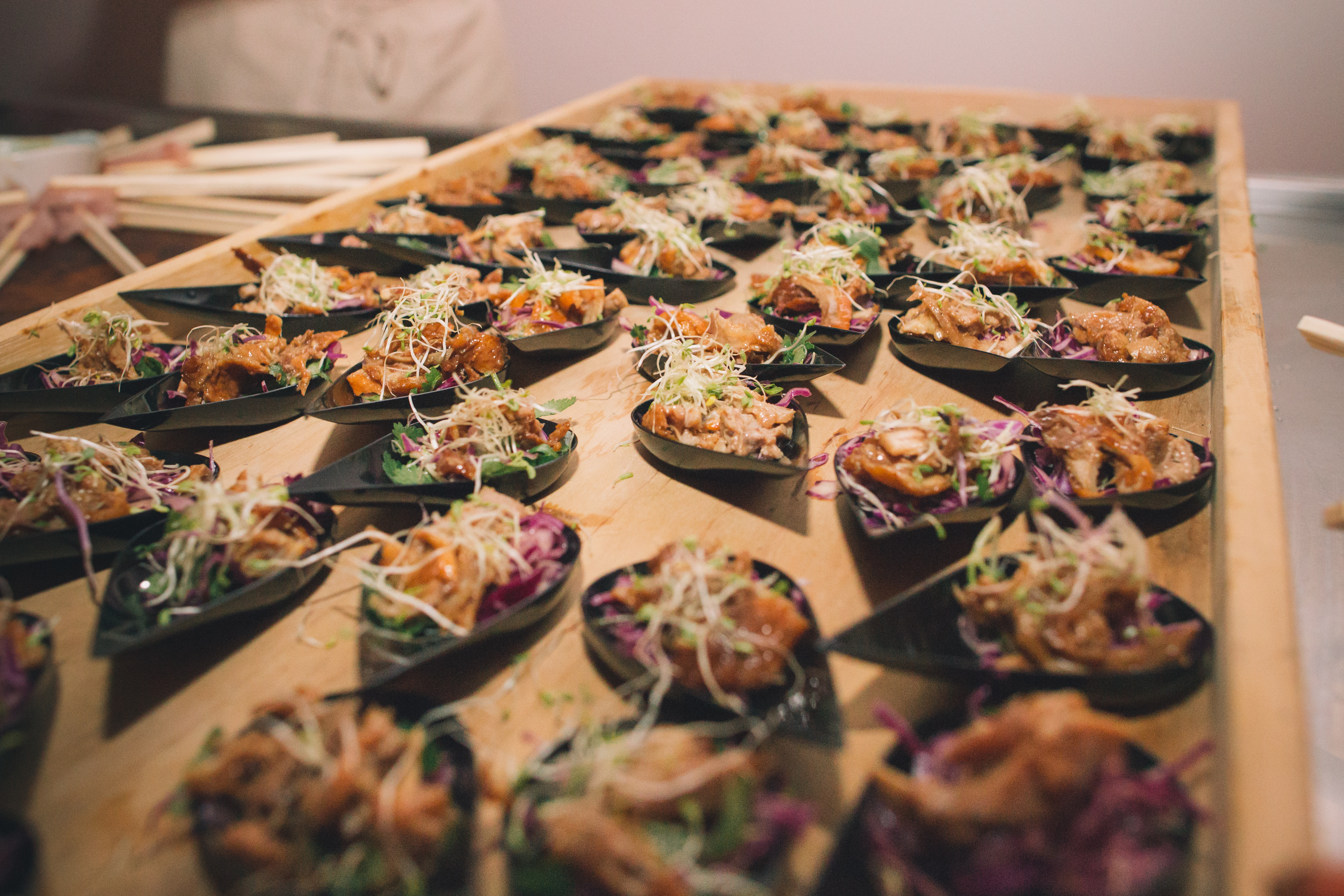 Duck is a fatty meat that tends to need a wine with some sharpness and acidity to cut through the fat, as well as some ripe fruit to contrast with the rich flesh. I would normally go for a fine old Pinot Noir. But because it is a Peking duck, I might opt for sensuous textures, rich flavours and soft tannins Pomerol.
7. Chicken breast served with a creamy curry sauce made with coconut milk, mango: Chardonnay
Chicken pairs well with both white and red wines. Coconut and mango can be tricky. Lightly naked new world Chardonnay may work.  Look for wines from California, Argentina, South Australia and New Zealand. Especially one that has been aged in American barrels which tend to add coconut flavours to it.
8. Pink prawns poached mixed with melon, mint, pears, persimmon, few leaves and light mayo: Chardonnay.
Chardonnay responds to different climates. This results in a variation of flavours and style: from citrus to tropical flavours. Due to the variety of fruits in this dish with the prawns and the mayo dressing, a relatively sharp end of the spectrum lightly oaked chardonnay would be superb.
9. Massaman Beef Curry: Cabernet Sauvignon
This dish needs a wine matching that stands up to its strong, bold flavours. A tannic young Cabernet Sauvignon would not be my choice. However, I wouldn't rule out a Cabernet blend with a bit of age. The remarkable Pirom Supremacy consists of 70% Shiraz and 30% Cabernet Sauvignon. It has predominantly black fruits aromas – reminiscent of new world style wines combined with elegant aromas suggestive of old-world style wines such as cedar, hazelnut and smoke. This wine is a perfect match for Massaman Beef Curry, creating the perfect Asian fusion combo.