Every now and then, a British movie comes around that captures the whole world's imagination with its memorable story, characters, wit, humour and unique sense of style. We've seen it before with the James Bond, Harry Potter and Bridget Jones franchises and now we're seeing it all over again with the recent Kingsman movies. Obviously it isn't easy to devise such sweet hits, as hundreds of movies are made every year – yet only a handful last in the memory beyond our packets of popcorn.
Taylor's Port have recognised the very unique – and quintissentially British – nature of these films. So they have agreed with Matthew Vaughn, the writer, director and producer for all three Kingsman movies, to bring out a special limited edition port to celebrate the launch of the third instalment; The King's Man – due for release in February next year.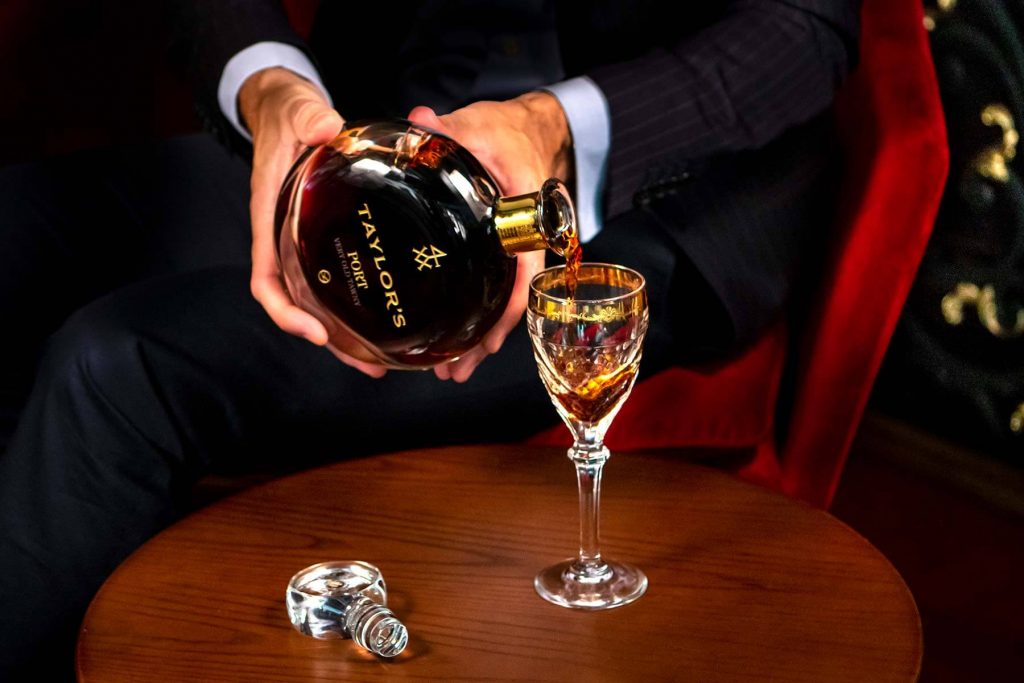 But this is no run of the mill release! Taylor's obviously think so much of Mr. Vaughn's Kingsman series they asked Head Winemaker David Guimaraens to pull out all the stops in creating a celebratory blend the whole world will sit up and take notice of. And he certainly has delivered in inimitable style; with the Taylor's Very Old Port – Kingsman Edition.
In order to make a port fit for the grand occasion, Mr. Guimaraens has ventured down into Taylor's darkest and dustiest cellars in Oporto, Portugal to raid the priceless aged port treasures his predecessors had put aside only for those very, very, very special occasions far into the future. Indeed, some of the wines Mr. Guimaraens discovered have been maturing untouched in hand-made seasoned oak casks for almost nine decades! Then, using all his vast skills and experience, Mr. Guimaraens has blended these gems together to create the perfect balance between concentration and elegance in this historically significant port.
The Taylor's Very Old Tawny Port – Kingsman Edition is more than a special edition port, it is a once-in-several-lifetimes exclusive limited edition port. Don't miss out, as it is very likely you'll not get another chance to try anything as rare and exceptional ever again.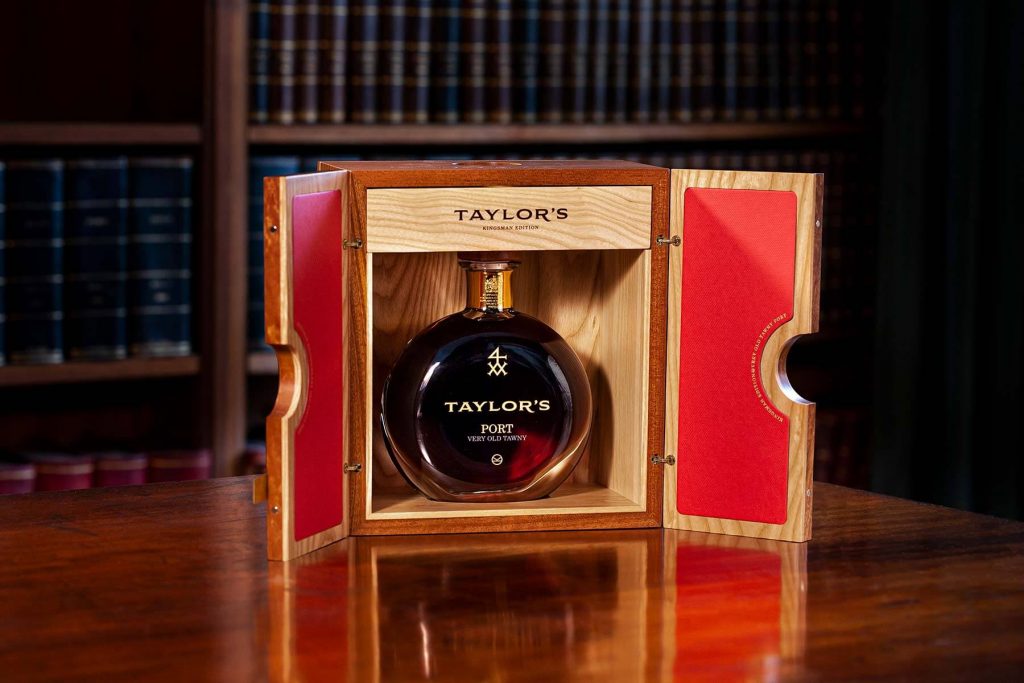 Pick up a bottle now from Glengarry.