Yalumba has announced its 48th vintage of The Signature wine set for its 2018 Barossa Cabernet and Shiraz. Each year, Yalumba honours an individual who's left a mark on the culture and traditions of Australia's oldest family owned winery. This year's dedicated Signatory was announced to be Yalumba's Managing Director, Nick Waterman, by fifth-generation proprietor Robert Hill-Smith. This news comes just shortly before Waterman announced he'd be hanging up his hat and retiring as Managing Director later this year.
We've profiled Yalumba's Signatories in the past, last year's being Head of Winemaking, Louisa Rose, who you can read about more here.
Waterman started his time at Yalumba back in 2003 as General Manager of Negociants Australia. He spent the next decade working up the ranks, first handling imports then moving on to Chief Operating Officer of Yalumba, overseeing the entire operation before ascending to Yalumba's Managing Director in 2015.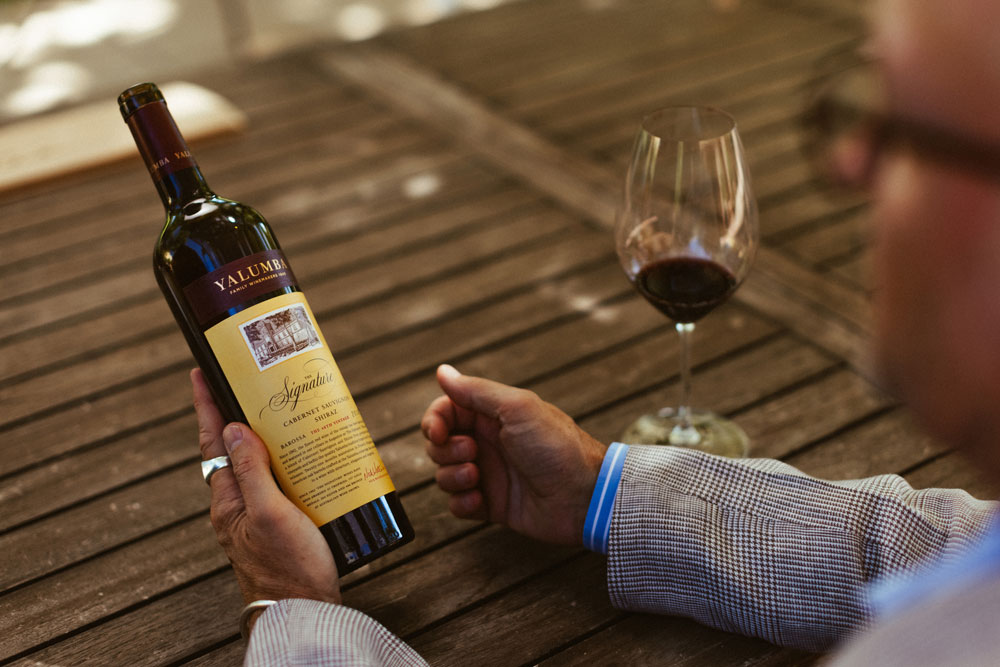 "When I joined Yalumba, what struck me as unique was the culture, the commitment and the pride in the business of people who work here," said Waterman.
"In the early days, looking at the names adorned on the barrels in The Signature Cellar, I was in awe. Not only of the history and the people, but the humility of and the respect that the [Hill-Smith] family has for the employees of the business," Waterman reflected.
The Cabernet Sauvignon was sourced from four vineyards in the Barossa Valley, giving a good rounding of the richness that Yalumba delivers. The Shiraz comes from vineyards of varying age, with the oldest planted in 1945. For treatment, it is matured for 21 months in 33% new French barriques, American and Hungarian hogsheads, balance in older French, Hungarian and American barriques and hogsheads.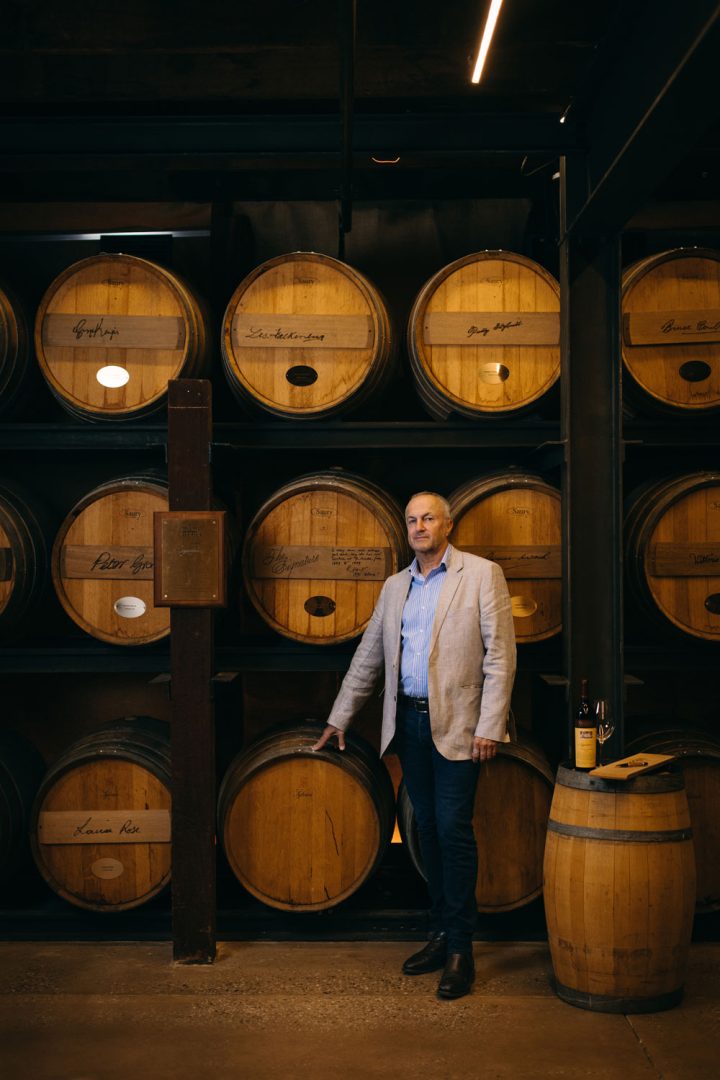 When asked to describe the 2018 vintage, Yalumba Senior Red Winemaker Kevin Glastonbury noted, "It really is one of the very best vintages we've had in recent times."
"With good winter soil moisture, the vines grew happily through a warm spring and into the dry summer months. These conditions led to an even and healthy vine canopy and bunch set."
"It gave us beautiful pristine fruit with richness and concentration. Blackberry, blueberries and dark stones with cassis, red currants and cedary spices, with a depth of palate refinement that almost remains timeless. A most sublime mineral framework of perfectly groomed fruit and fine oak tannins intertwine and carry through to the long finish," said Glastonbury.
"We always knew that The Signature 2018 would be a classic wine, one for the long haul in the cellar."
I'm gonna be honest, they're not going to spend a lot of time in my cellar.