Swiss luxury watch brand Breitling has released a new limited edition timepiece in collaboration with Australian lifestyle brand Deus Ex Machina. The Top Time Deus chronograph builds upon the quirkiness of its predecessor, the Top Time Deus Limited Edition, with a sky-blue color palette and features such as a lightning bolt-shaped chronograph hand and mushroom pushers. The watch is powered by the Breitling Caliber 23 movement and has a power reserve of around 46 hours. It comes with a racing-themed calfskin leather strap and a co-branded waxed canvas tote. Only 2,000 of these watches will be produced. In addition to the watch, the brands have also collaborated on a line of t-shirts, sweatshirts, and accessories available at Breitling shops. This collaboration is part of Breitling's effort to broaden its appeal beyond aviation watches and appeal to more lifestyle-centric consumers.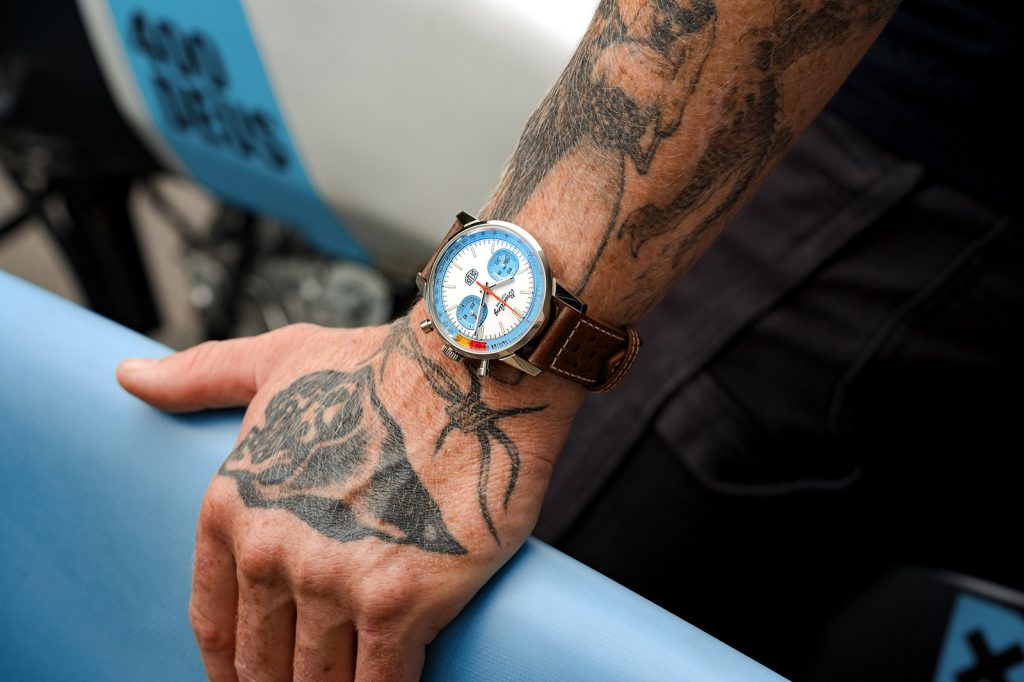 Founded in 1884 by Léon Breitling, the Swiss luxury watch brand has long been known for producing some of the finest and most reliable timepieces in the world. From its early days as a specialist in chronographs and other technical instruments, Breitling has evolved into a global luxury brand, known for its high-end watches that are both functional and fashionable.
The Top Time Deus chronograph is an idiosyncratic take on Breitling's Top Time chronograph, originally from the 1960s and reissued after 55 years in a spruced-up version in 2020.
The Top Time Deus chronograph features a 43mm stainless steel case with a sleek and stylish black dial, which is adorned with three chronograph sub-dials and a date window at the 6 o'clock position. The dial is also marked with the iconic "Deus" logo, which is a nod to the brand's collaboration with Deus Ex Machina.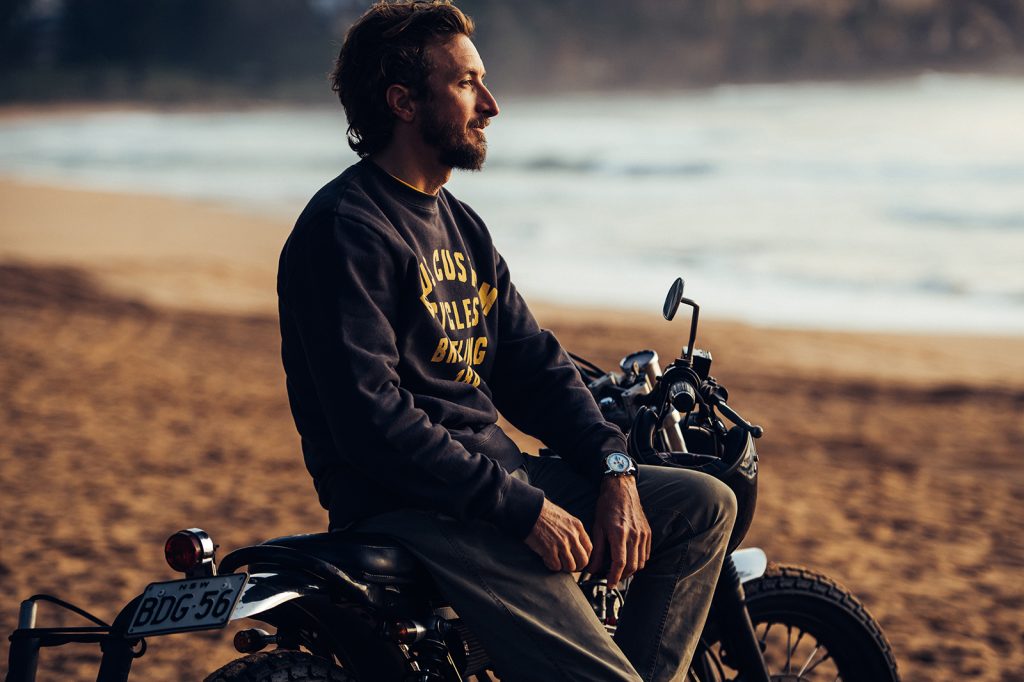 One of the most striking features of the Top Time Deus chronograph is its bold and colorful strap. Made from high-quality leather, the strap features a bright blue, red, and white color scheme that is inspired by the Deus logo and adds a fun and energetic vibe to the watch. The strap also comes with a folding buckle, which adds a touch of elegance and makes it easy to put on and take off.
One of the key differences between the original Top Time chronograph and the Top Time Deus chronograph is the shape of the chronograph counters. While the original had regular round counters, the Deus model features "squircle" shaped counters, which are a mix of a square and a circle. The watch also features pops of yellow and orange on the speed-measuring tachymeter scale.
In addition to its impressive design, the Top Time Deus chronograph is also highly technical. It is powered by the Breitling Caliber 23 movement, a self-winding chronograph movement that is highly accurate and reliable. It also boasts a power reserve of around 46 hours, so you can wear it for a few days without having to wind it which is important when you are off being a rebellious free spirit.