Since we first became aware of our mortality, it seems like humans have been looking at ways to extend it. From weird sacrifices at the top of ancient pyramids, to quests for the fabled fountain of youth, to cryogenic chambers – we just seem to have trouble of letting life go. Luckily though, science is starting to catch up with our longevity ambitions. And one of the leading forces in this work is New Zealand anti-ageing guru, pharmaceutical scientist and entrepreneur, Greg Macpherson and his newly founded company, SRW Labs (Science Research Wellness).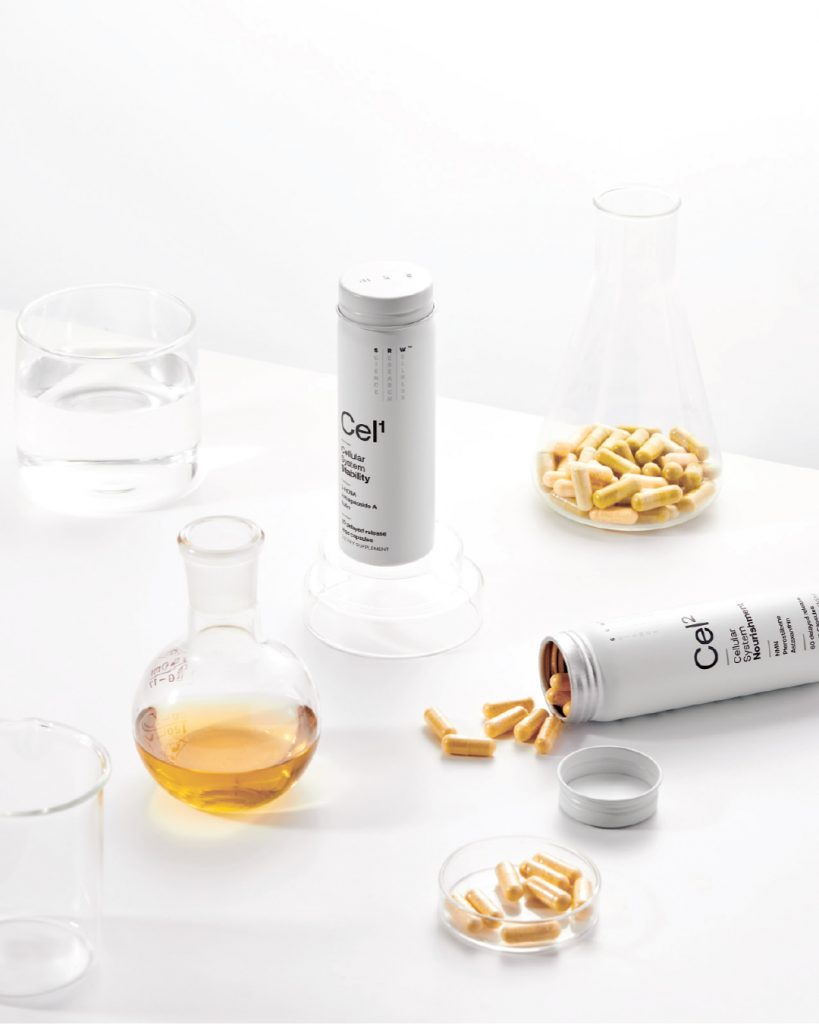 Macpherson is no stranger to the health and wellness space, having started his career as the founder and director of Pharmacy Direct and the former CEO of biotech success story, MitoQ Ltd. He also wrote the book on ageing with his recently released "Harnessing the Nine Hallmarks of Aging". Plus, he also spoke about ageing at the esteemed M2 Summit. So, he is the go-to person about health and wellness and ageing. And the nine hallmarks are also the go-to benchmark for ageing factors. First defined in a 2013 research paper which was published in the scientific journal, Cell, the hallmarks of ageing covers genomic instability, telomere attrition, epigenetic alterations, loss of proteostasis, deregulated nutrient sensing, mitochondrial dysfunction, cellular senescence, stem cell exhaustion and altered intercellular communication. In his book, Macpherson delves into these hallmarks and looks at how cells are damaged, repaired, and how your DNA plays an important role. He shares how to protect your DNA from damaging disruptors that cause ageing, such as, ultraviolet rays from sun, air pollution and smoking. He also describes how to repair DNA during specific decades of your life with cellular supporting nutrients.
"Our bodies are dynamic, molecular machines, so what was discovered was the idea that how we age is not predetermined by your literal age," said Macpherson. "We can easily influence the ageing process with specific, healthy lifestyle choices that can make a dramatic difference in how well we age and how long we live."
And luckily, Macpherson isn't just talking about how to repair our DNA with cellular supporting nutrients. He is also developing and bringing us those nutrients with the latest biotechnology research to formulate natural products designed to help slow the onset of ageing and disease, and develop evidence based solutions for those who are experiencing age-related health concerns.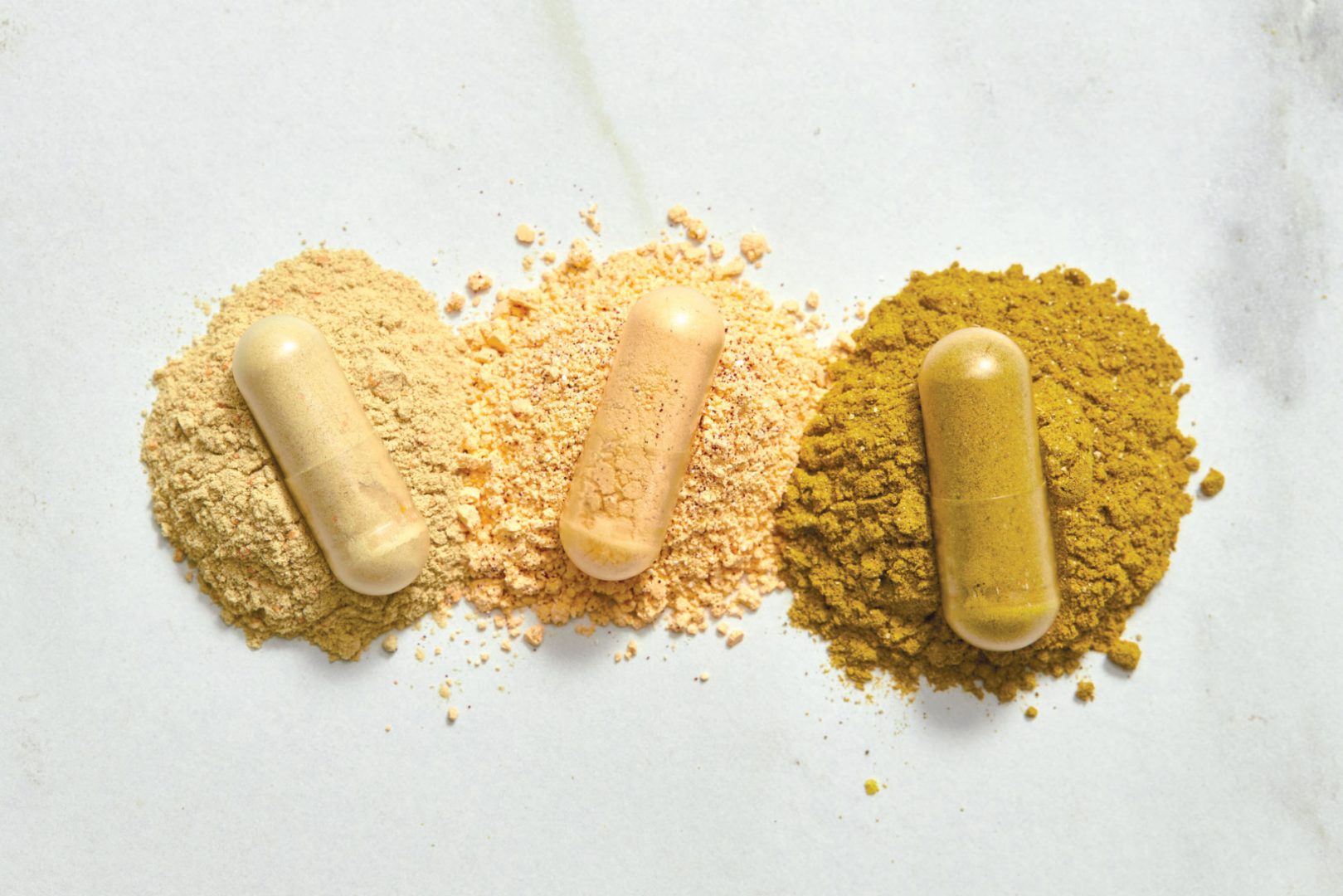 The SRW product range so far includes supplements Cel¹ Stability, Cel² Nourishment and Cel³ Renewal, formulated to rejuvenate the human cellular system and support cellular health. SRW is also the first New Zealand company to offer biological age testing using DNA methylation in their soon to be launched  test kit named DNAᵃᵍᵉ. 
"What we have developed is not a one size fits all solution," says Macpherson. "Your cells need different levels of support as you age. Most young people won't need support with autophagy for example, whereas the right time to support your DNA really depends on your lifestyle. There are tools we are developing to help people understand how old their cells are acting, and in turn decide how much support they can use."
Cel¹

Stability supports healthy DNA structure and function, including telomere health. This is just the ticket for those dealing with environmental or lifestyle factors that increase cellular stress like insufficient sleep, stressful work environment, lack of exercise, exposure to pollution or UV or combination of all of the above.

 

Cel²

Nourishment supports healthy energy levels and normal cellular repair processes. Perfect for high performers wanting increased energy.

 

Cel³

Renewal supports the maintenance of normal protein structures, nutrient response and cellular housekeeping processes known as 'autophagy'. Autophagy is the removal and recycling of expired cells and their components.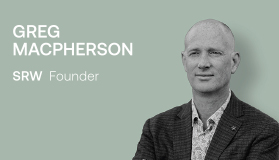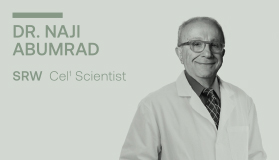 As well Macpherson's years of expertise, SRW also leverages the knowledge and work of a global team of world leading scientists. An example of this is Dr Naji Abumrad who is the co-inventor of HMB (Hydroxy-β-methyl-butyrate), a nutraceutical that supports healthy muscle mass and normal muscle function, both of which change with age. Dr. Abumrad has also collaborated with the founders of Hobamine™ focusing on the health benefits they bring related to ageing, resulting in several issued patents. 2-HOBA is a compound extracted from Himalayan Tartary Buckwheat that contributes to the protection of DNA from free radical damage. It supports general cell health and acts as a scavenger for reactive carbonyl species that are caused as a secondary process to oxidative stress in your cells. Dr Naji Abumrad's work is integral for the development of Cel¹.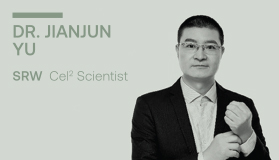 Meanwhile Cel² leverages the work of Dr. Jianjun Yu PhD. Dr. As a former GSK scientist, with over 10 years' experience conducting industry-leading R&D, Dr Yu has synthesised over 150 new compounds and holds several patents in the medical field. He is invested in the benefits of raw materials that provide a better healthier life to the general public. Dr. Yu led his team of scientists with the project of an NMN internal structure study and discovered a method to optimise NMN stability. He was also involved in the manufacturing and optimising process, ensuring high density and high fluidity which is suitable for multiple forms for supplements. NMN supports the body's natural levels of NAD+ to support healthy cell metabolism and energy levels.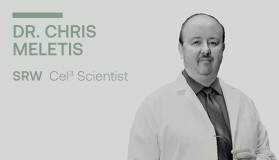 Leading the science for Cel³ is the epitome of overachievement, Dr. Chris Meletis, who at the young age of 30, became the Chief Medical Officer and Dean of Clinical Education at the oldest Naturopathic Medical School in the United States. He has also had 250 published scientific articles and 12 books on nutraceutical and health conditions. 
Dr. Chris Meletis is a perfect example of the fact that it's not just having a long life that counts, but it is what you do with it. And this is also a big consideration for Greg Macpherson.
"Ageing is the biggest risk factor for poor health," he says. "While billions are currently being spent on treating diseases like Parkinson's, Alzheimer's and cardiovascular diseases, we could instead be spending that on supporting longevity and healthspan, not only reducing the burden on society but also increasing quality of life."
So while we leverage the latest in science and research and wellness to extend our lifespan and quality of life, don't forget to keep making the most out of every day as Greg Macpherson and his team are clearly set on doing.
Try it now by visiting SRW's website.
See Inside Our Recent M2 Magazines