Big screen legends are so intrinsically embedded in popular culture that even mentioning their well-known blockbusters will be enough for onlookers to know exactly who you're talking about.
Photography Courtesy of Kevin Baker for AppleTV+ via Everett Collection
For example, if we say American Psycho, you immediately know we'd be referring to Christian Bale. Or Titanic—Leonardo DiCaprio. Requiem for a Dream—Jared Leto. The Godfather—Al Pacino. They're screen legends through-and-through, encompassing enigmatic personas both on and off set and captivating the public's imaginations. If I were to say Joker, then, you would almost instantly reply: Joaquín Phoenix. Starring in this year's biggest epic historical drama, Napoleon (to be directed by Ridley Scott), this acting legend will dominate the award season again, no doubt. The film, set to hit screens in late November and dominate the box office, will tell of the French leader's rise to power, as well as highlighting Napoleon's relationship with Vennessa Kirby's Empress Joséphine. Audiences can't wait to see Pheonix deeply and passionately devote himself to this character. Look out again, award season, Joaquín Phoenix is back and he's back with a vengeance.
The Phoenix Rises
Born Joaquín Rafael Bottom in Río Piedras, Puerto Rico, in 1974, the young acting legend didn't have the most ordinary of upbringings. His parents, John Lee and Arlyn, were both nomads, fruit-pickers and heavily religious. After their second child Rain (older sister to our boy, Joaquín) was born, the small family joined the Church of God. It was while in their honeymoon stages with the church that they gave birth to their next two children, Joaquín and Liberty, in Puerto Rico. Growing up in the church with the love of his peripatetic parents, Joaquín was a reportedly happy toddler, and enjoyed waddling about in the outdoors mostly. His favorite pastime was raking the many leaves around their church grounds. As though a sign from the Almighty, his parents changed his name by deed poll to Leaf. In a family full of interesting names like River, Arlyn, and Rain, it only felt right, I guess.
His parents wanted him and his siblings to have the most normal of childhoods while living with the church. It was only after receiving a letter from the powers of the church that suggested Arlyn engage in 'flirty fishing', a very intense, explicit proselytizing, the Bottom's (obviously) backed away very, very quickly. So as not to alert the other members of the church, the family hurriedly packed their bags and left in the dead of night, boarding a cargo ship in Venezuela and shipping themselves away to Florida.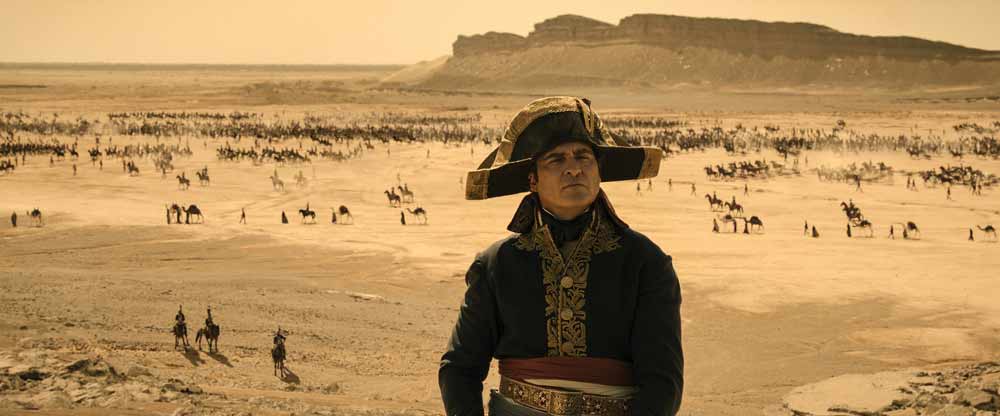 'I think my parents thought they'd found a community that shared their ideals,' Joaquín told Playboy reporter Stephen Rebello in 2014. 'Cults rarely advertise themselves as such. It's usually someone saying, "We're like-minded people. This is a community…" but I think the moment my parents realized there was something more to it, they got out.'
On the boat trip over to Miami, actually, the family legally changed their names from Bottom to Phoenix, inspired by the mythical bird that rises from the ashes. When the Phoenix's got to the USA, Joaquín (aka Leaf)'s younger sister, Summer, was born. With the new baby just arrived, and the fact they were finally in the Land of the Free, both Arlyn and John Lee had expected there to be a massive change in the family's living quality. Sadly, things didn't quite work out as planned. The small family were still stuck in a one-bedroom apartment (the only one they could afford) that enforced a strict no-child policy.
'I remember hiding behind the laundry machine when the owner came over,' Joaquín recalled to Far Out magazine's Aimee Ferrier last year. 'We could be there for hours.'
When not being homeschooled by their mum, Joaquín (aka Leaf) and his brothers and sisters would busk, often being moved along by police because gathering crowds would obstruct the pavement.
In 1981, the Phoenix kids were performing at a mall in Westwood, Los Angeles, when they were spotted by famed child talent agent, Iris Burton. Burton had already made her name around town representing names like Drew Barrymore, Kirsten Dunst, Tori Spelling, and Mary-Kate and Ashley Olsen.
'Instantaneous joy,' he told The Guardian in 2018, recounting how he felt acting in the CBS musical-drama TV series, Seven Brides for Seven Brothers. 'The most enjoyable thing. For some kids, it's the first time they crack a ball or score a goal. For me, it was this.'
The Phoenix In Flight
As the legend goes, (and according to Encyclopædia Britannica), the fabulous phoenix—said to be the size of an eagle—was the lord of the sun and worshiper of the earth. Associated with immortality and resurrection, with its beautiful plumage and ease of flight, the phoenix is regarded by antiquity as being a beacon of hope.
As Joaquín (aka Leaf) started his acting career, he too was a worshiper. A worshiper of his art, his passion. He too was flying, high, to his own wingbeat. I bet the little guy didn't know that he would go on, years later, to stand as a beacon of hope (as the mythical phoenix is) to millions of fans worldwide. It was after acting in Seven Brides for Seven Brothers that he really ignited the flame to his passion for acting.
In 1984, Joaquín started to star opposite his older brother in the ABC Afterschool Special, called 'Backwards: The Riddle of Dyslexia', for which they both shared a nomination for Best Young Actor in a Family Film Made for Television at the sixth Youth in Film Awards. He also garnered awards and set himself on the map for his performance in Parenthood, starring alongside Steve Martin and Keanu Reeves.
'When I was 15 or 16, my brother River came home from work, and he had a VHS copy of a movie called Raging Bull,' Joaquín said in an emotional speech at the Toronto International Film Festival Tribute Gala in September, 2019. 'And he sat me down and made me watch it. The next day, he woke me up and he made me watch it again. And he said, "This is what you're going to do…" He didn't ask me, he told me. And I am indebted to him for that because acting has given me such an incredible life.' River also convinced him to change his name from Leaf back to Joaquín.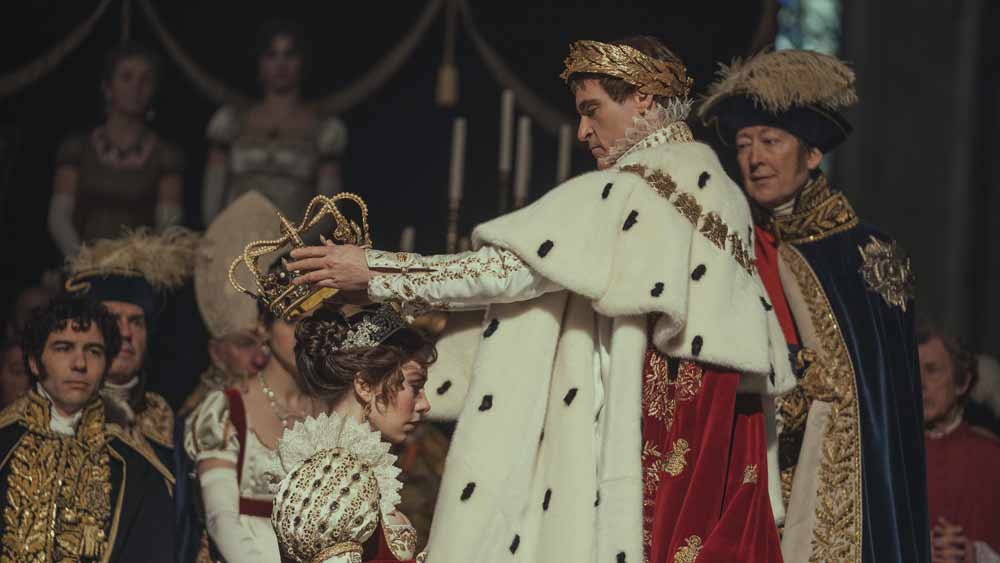 As a young child star in Hollywood, tragedy struck on the night of October the 31st. Joaquín's life was flipped upside-down, as his brother passed away outside The Viper Room in West Hollywood. For those of you who haven't been living under a rock, we all know what happened next, so I shan't go into detail. As legend would tell, it takes one phoenix to fall for another to be born from its ashes.
After River's death, Joaquín escaped the public eye moving to Costa Rica where they could grieve properly. It wasn't until 1995, when Joaquín had returned to the States, that he set himself again to play in Gus Van Sant's, To Die For, a film adapted from a novel by Joyce Maynard alongside Nicole Kidman, Matt Dillon and Casey Affleck. Even before the cameras started rolling, the directors and writers were unsure that Joquin was the best fit for the character, most probably due to the recent death of River affecting the actor's mental state. With this return to film, however, (a true phoenix rising from the ashes) Joaquín won a wave of hype, critics showering him with positive reviews. Most likely due to his brother's death, Joaquín was able to tap into that raw emotion that legendary actors can effortlessly do.
His next lead role came in 2000 when he was cast as Commodus in the Roman epic, Gladiator, alongside Russell Crowe, which netted him several awards, including the Critics Choice Movie Award for Best Supporting Actor, a Golden Globe, a BAFTA, and his first Oscar nomination. Joaquín also learnt that he had a big fan of his performance in Gladiator—the Man in Black himself, Mr. Johnny Cash. During a Late Night With Conan O'Brien segment from 2005, the star reminisced on how he met Cash at a dinner party after the blockbuster's release.
'It was an amazing experience. Words can't describe. John [Cash] and June [Carter Cash] were just beautiful people. They sang this song together and looked into each other's eyes. When I was leaving, John stopped me…He was a fan of this little movie I did, Gladiator…Cash said to me "my favourite part was when you said 'your son squeals like a girl when I nailed him to the cross, and your wife moaned like a whore when they ravaged her again and again and again.' I loved that part!"'
Years later, when Joaquín would play Cash in the 2005 biopic, Walk the Line, I wouldn't be surprised if he kept that review from the man himself in mind.
Released in 2005 and directed by James Mangold, Walk the Line was a massive milestone for Joaquín. He had starred in several blockbuster films after Gladiator, of course—M. Night Shyamalan's Signs in 2002, Ladder 49 in 2004, and Terry George's Hotel Rwanda, but Walk the Line was his next big breakthrough role, for sure.
In the film he and Reese Witherspoon, who played June, gave mighty acting performances and unforgettable singing renditions. The film chronicles the music legend's life and tells of how he invented himself, with boundless acting energy from Phoenix. As a true acting legend (and method actor) Joaquín also went as far as to greatly increase his alcohol consumption to better understand Cash.
'I was really leaning on alcohol to feel okay,' he told London Magazine.
For the film, he was nominated and won numerous awards and accolades—quite rightly too.
After wrapping up on the publicity for Walk the Line, Phoenix took himself to rehab, which (he revealed 12 years later) he did so as not to instigate an intervention. 'I really just thought of myself as a hedonist,' he confessed to New York Times in 2017. 'I was an actor in L.A. I wanted to have a good time.'
After this stint in rehab, Joaquín returned to the screen in We Own the Night and Two Lovers (both directed by James Gray) but he appeared different. Had all the hidden-away stresses of his life finally bubbled up? Had rehab changed him? Was this a Phoenix finally flying away to, ultimately, fade away into ash?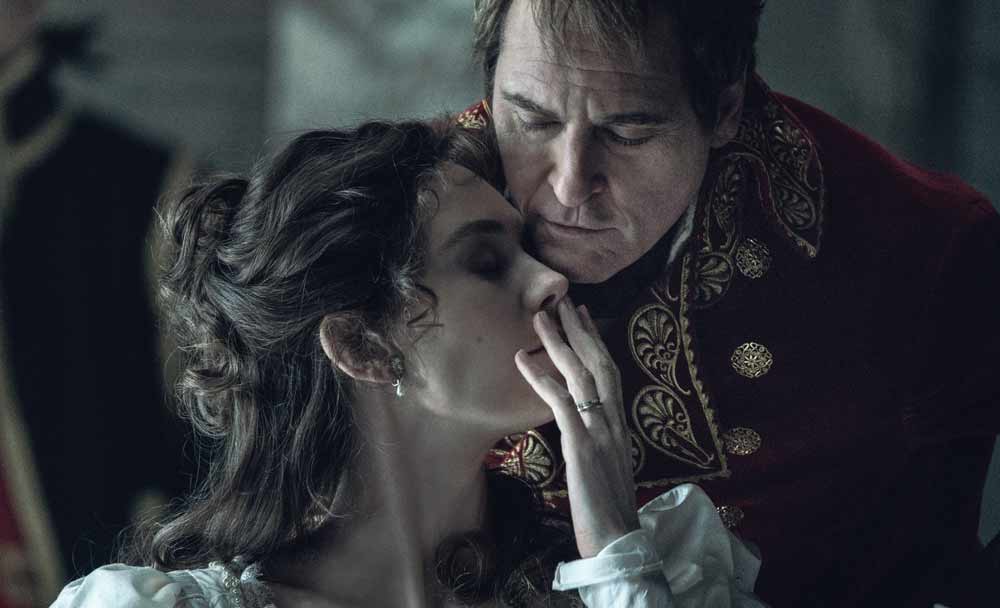 The Phoenix Rising From The Ashes
On the night of the second of November, 2009, at the Ed Sullivan Theatre in midtown Manhattan, Joaquín Phoenix walked onto David Letterman looking positively disheveled. He was promoting to the talk-show host Two Lovers, but seemed and acted like he wanted to be anywhere but there.
Sporting a long beard, black wayfarer shades with a curmudgeonly persona, little did the audience know that his appearance was all part of his next project, a mockumentary directed by his then-brother-in-law, Casey Affleck. Called I'm Still Here, the parody film followed the real life of Phoenix from the announcement of retiring from acting to pursue a career as a hip-hop artist.
For anyone watching the mockumentary (especially when the film first came out), many, many people were worried about the state of Joaquín Phoenix. Alas, it was a hoax, all of it.
After the mockumentary was released, Joaquín was quick to apologise to Letterman about possibly offending him. 'David Letterman was not in on the joke,' he told Playboy in 2014. 'My agents, my publicist, Sue Patricola—she's really good in the movie because she seems so concerned, right?—they were all in on it, of course. But look, David Letterman is one of the smartest guys on television…'
For a couple of years after the infamous interview, no one truly knew what Joaquín was doing or feeling. He was cast in Paul Thomas Anderson's The Master, which didn't gross as much as expected in the box office, but set Joaquín again on the map. A phoenix rising, for sure. He was even nominated for an Oscar for his portrayal as Freddie Quell, and was nominated (and subsequently won) a raft of awards for it. To prepare for his role (just as he did for the Joker years later) he lost a considerable amount of weight and even got dental work done to help force his jaw into place. Dedication achievement, unlocked.
'Part of why I was frustrated with acting was because I took it so seriously,' said Phoenix to Time Out in 2012. 'It's like love: when you fall in love, you're not yourself anymore. You lose control of being natural and showing the beautiful parts of yourself, and all somebody recognizes is this total desperation. And that's very unattractive. Once I became a total buffoon, it was so liberating.'
Talking about falling in love…it was whilst working on the set of Her in 2015 that Joaquín met his now fiance (and mother to his son, River—named after his brother), Rooney Mara. In Her, Phoenix plays Theodore, a writer reeling from separation and struggling with melancholy. He takes to writing elaborate love letters and has deep emotions that swell from him, almost poetically.
In the film, he develops a complex relationship with his computer-operating system, a Siri-like gadget who goes by the name Samantha (voiced by Scarlett Johansson).
In 2019, the world then was reintroduced to what a true artist Joaquín really is—one of the best naturally talented actors of the 21st century. Enter Todd Phillips' gritty, psychologically captivating masterpiece, Joker—a true insight into emptiness and numbness.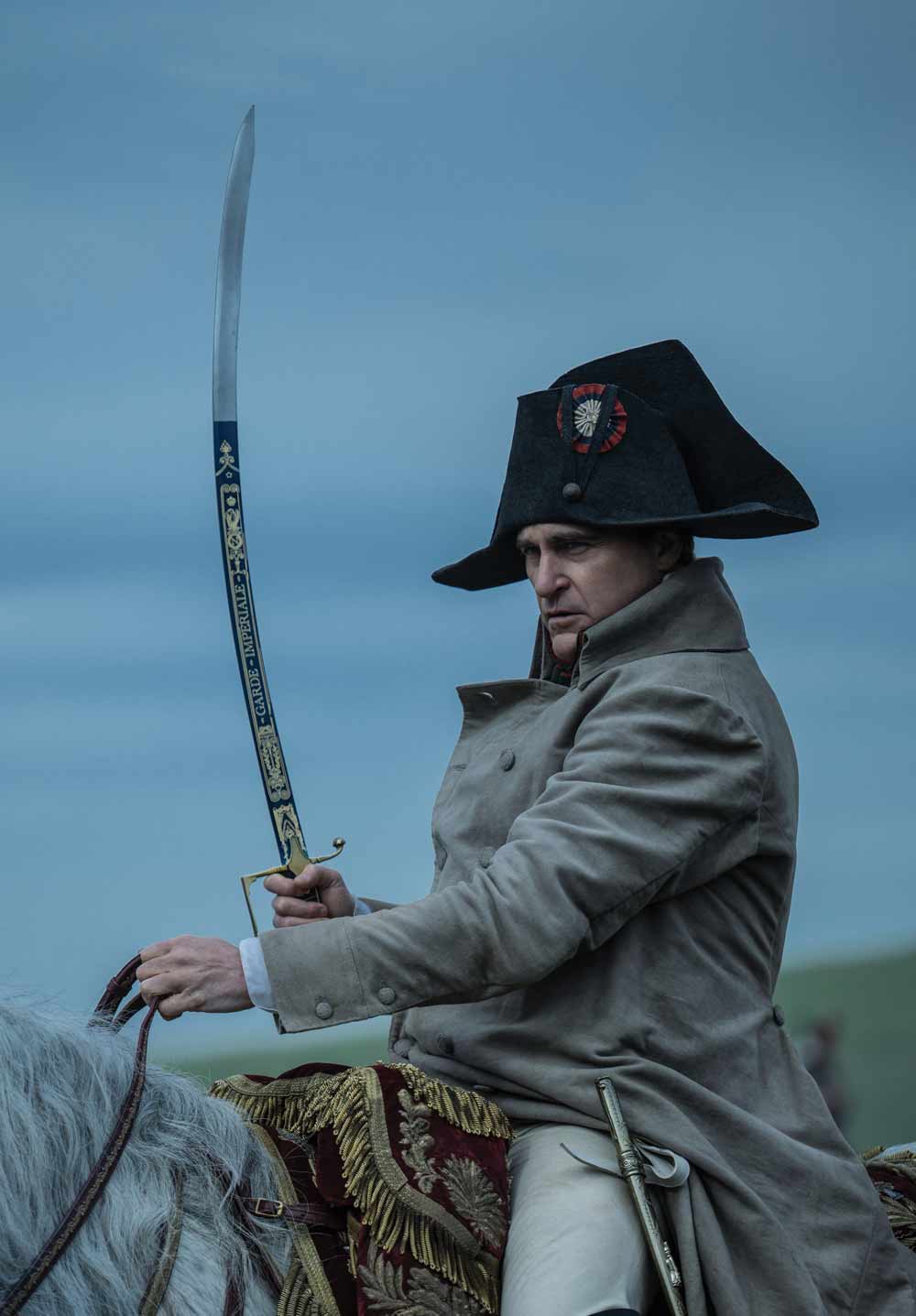 'Three or four years ago, I called my agent,' Joaquín told Collider in 2018, 'and [I] said: "Why don't they want to take one of these characters and just make a lower budget film about it? A movie but a character study, and why not take one of the villains?" And I thought, you can't do the Joker, because, you know, it's just you can't do that character, it's just been done."'
Todd Phillips, who had gotten wind of this interview, went into talks with Joaquín, who was hesitant at first. After a bit of coaxing and a lengthy conversation with Todd, Joaquín's arm was subsequently twisted and was cast as the infamous Joker. Joaquín (being the dedicated method actor that he is) lost a whopping 24kg for the role, and made sure to create his character from the iconic Joker laugh. Phoenix also took to studying the movements of Buster Keaton and the Scarecrow from the Wizard of Oz to create the movement of the highly creepy Joker.
For those of you who haven't seen the film already, Phoenix plays a mentally ill and impoverished Arthur Fleck (aka Joker) who works as a party clown and occasional-comedian degraded by society. Chaos ensues. Phenomenal cinema. Give it a watch if you haven't already. It's DC Comics Universe reimagined and subverted to something darker, alright, and more human—an investigation of a fraying social discourse.
'It feels unique, it is its own world in some ways,' Phoenix said on the film to Collider in 2020, 'and maybe, mostly, it scares the f*****g s**t out of me or something.'
After delivering a truly spell-bounding performance in the film, alongside the likes of Robert De Niro and Francis Conroy, the Joker truly took the actor to new heights. It's a stunning piece of cinema, alright. It went on to premiere at the 76th Venice Film Festival and receive its top award, the Golden Lion. Joker consequently went on to win a raft of international acclaim and praise and laundered Joaquín a proper acting legend, earning over a billion dollars globally within a month from its opening. Everyone can remember his Oscar acceptance speech, where he quoted his brother, River, 'When he was 17, my brother [River] wrote this lyric. He said: "run to the rescue with love and peace will follow."'
'The goal was never to introduce Joaquín Phoenix into the comic book movie universe,' Phillips told TotalFilm. 'The goal was to introduce comic book movies into the Joaquín Phoenix universe.'
That, I believe, is where the wild side of Joaquín's talent comes into play. He's an acting legend who goes deeper into a character than any other artist. We're all just biding our time for the sequel, set to be released in 2024.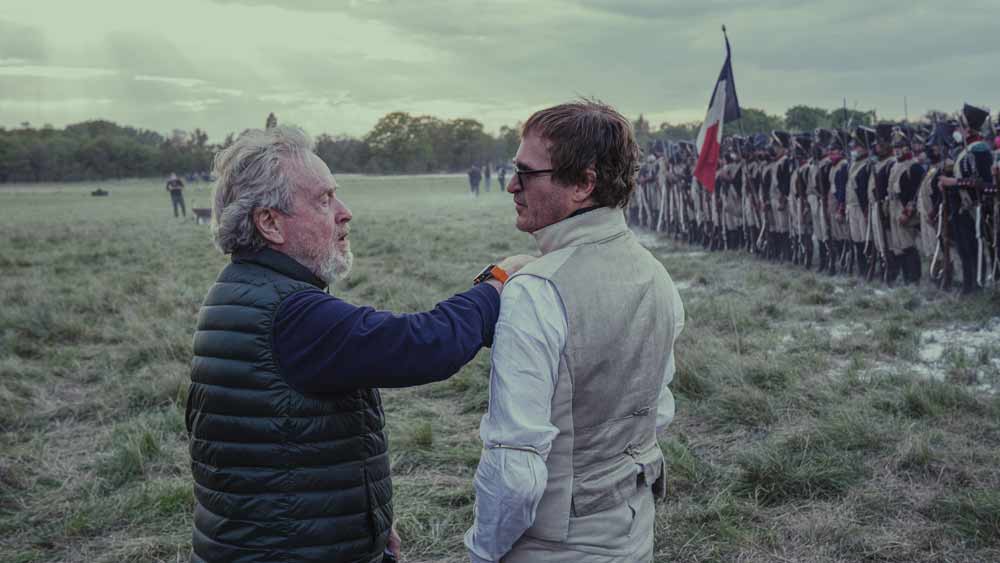 In Joker: Folie à Deux, Arthur Fleck will be seen once again (in all his glory) after leading a violent protest in the streets of Gotham City during the events of the first film. Todd Phillips will be back in the director's seat for the sequel that will introduce Lady Gaga as Harley Quinn, the Joker's equally-as-crazy lover. If it's set to be as good as the Joker was, we are certainly all in for a treat.
Over the years since Joker came out, more accomplishments were made by Phoenix. He made more acting waves, for sure, such as starring as Jesus of Nazareth in Garth Davis' 2018 film, Mary Magdalene, and as the title character in Ari Aster's Beau is Afraid (which came out this year). In 2021, after the release of Mike Mill's drama, C'mon C'mon (in which Phoenix starred), Angela Jade Bastién from Vulture wrote 'Phoenix listens to people and the world around him with full-bodied curiosity. This is where the bravura lies in the performance: his ability to seemingly just be.' By just existing, Joaquín remains to be a truly legendary performer.
As well as starring in Napoleon, he is also set to star alongside his wife, Rooney Mara, in Lynne Ramsay's Polaris. Phoenix had worked with her on the neo-noir crime psychological thriller, You Were Never Really Here in 2017, to great success. In her words, she thought that Joaquín was the best actor [she'd] ever met' because 'everything he does on the set has a reason.'
His devotion to multiple charities and helping those in need allow him to be one of the best actors in history. From growing up in a cult, to busking on the side of the street to make ends meet, to becoming one of the greatest method actors ever, Joaquín has certainly got it in the bag. He, like a true phoenix, rose from the ashes and has certainly taken flight.