There are some things in life that are easy; like wasting money on cheap unreliable hardware solutions that can only disappoint – and some things that are not so easy; like the installation of natural stone. 
No, dismiss that thought from your mind right now – it is never easy! Anyone who has ever tried natural stone installation will very quickly tell you that it is a very messy process which involves a lot of grout, tile glues and adhesives and general construction debris. All of which are ridiculously sticky, which is not surprising as adherence is their primary purpose, and all of which will leave some form of residue on the stone no matter how hard-wearing it may be. Which is not what anyone wants as you do not choose to install beautiful architectural-looking stone and have its effect ruined by having ugly splashes of unwashable grout or glue dotted about.
These home builders certainly didn't want to have splashes of adherent on their sawn-cut bluestone pavers they had imported from China as they were creating a display home in Balwyn North, Victoria. Not only would the splashes of residue ruin the carefully-planned effect of the pavers but it could even put off potential customers from buying one of their homes.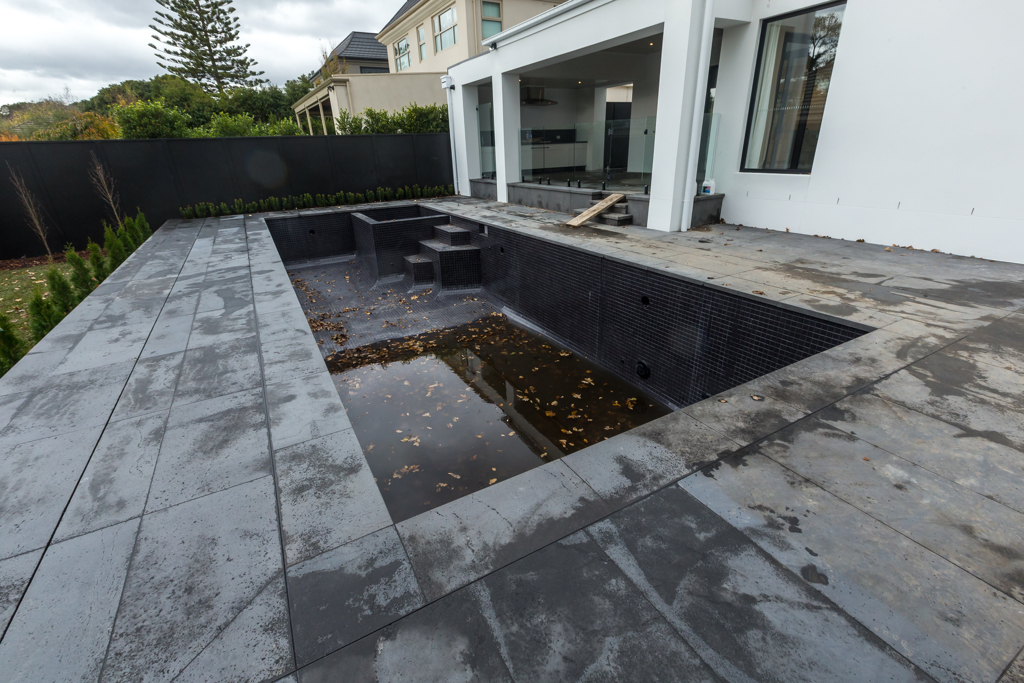 Specialised cleaning agents and processes
Cleaning natural stone surfaces is a specialised skill as stone is not the same as artificially created surfaces like concrete or reconstituted stone. Even different forms of stone like bluestone, limestone and granite have their own unique properties and therefore have to be treated in different ways when it comes to cleaning them. Prestige Surfaces have been working with both man-made and natural stone surfaces over a period of fifteen years now and during that time they have developed a variety of cleaning agents and processes to suit each specific stone type. In general however they opt for abrasives over chemicals wherever possible and, if chemical use is unavoidable, they will only use customised cleaners that have been formulated with the environment and peoples' health and safety in mind. 
Even natural stone needs protecting too
Cleaning stone is one thing but keeping it looking as good as it did the day it was installed is another thing altogether. Especially in the case of this display home as the bluestone pavers were both positioned outside at the mercy of the elements and around a salt-chlorinated pool. Considering that the builders are planning to use the house as a display home for up to fifteen years, that is a long time to keep the pavers in pristine condition despite the best efforts of the fierce Aussie sun and abrasive pool chemicals.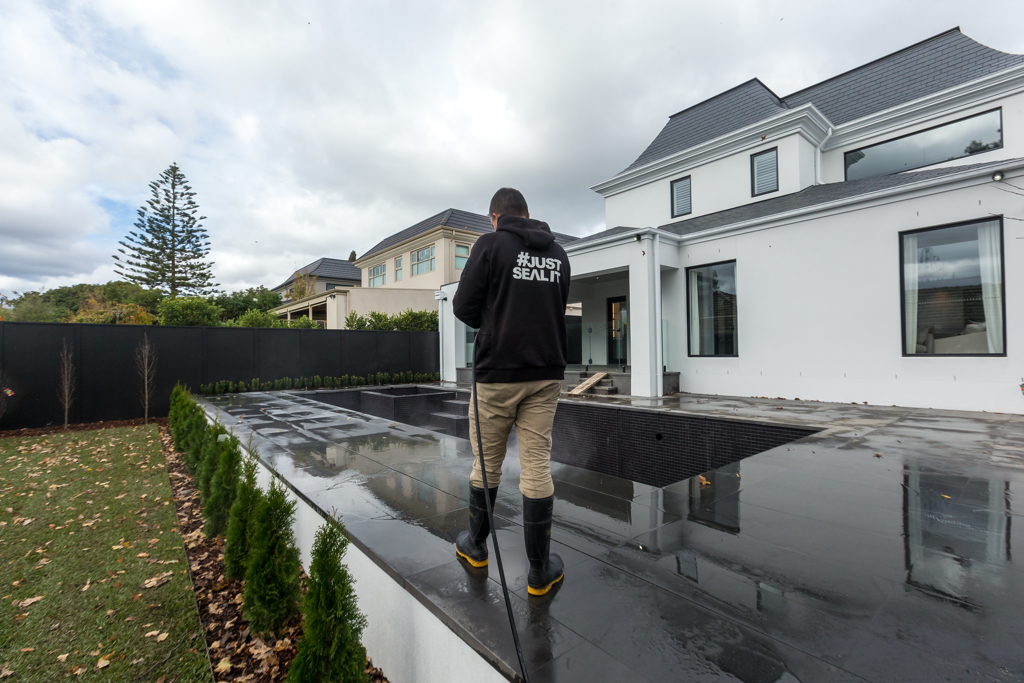 With these issues in mind, Prestige Surfaces decided to use their flagship #JUSTSEALIT protection for the job as it is a durable product that not only performs to the highest degree, but also retains the natural integrity of the bluestone material. #JUSTSEALIT is a product Prestige Surfaces developed themselves after becoming dissatisfied with all the other stone sealing products on the market.
Where #JUSTSEALIT differs from most other sealants is that it is completely natural, and won't alter the colour, slip rating and texture of the stone; it is water-based and created with the environment and health and safety in mind; its composition was designed to permanently bind to and strengthen the stone yet retain its integrity. Independent testing results on #JUSTSEALIT achieved 80% enhancement in durability.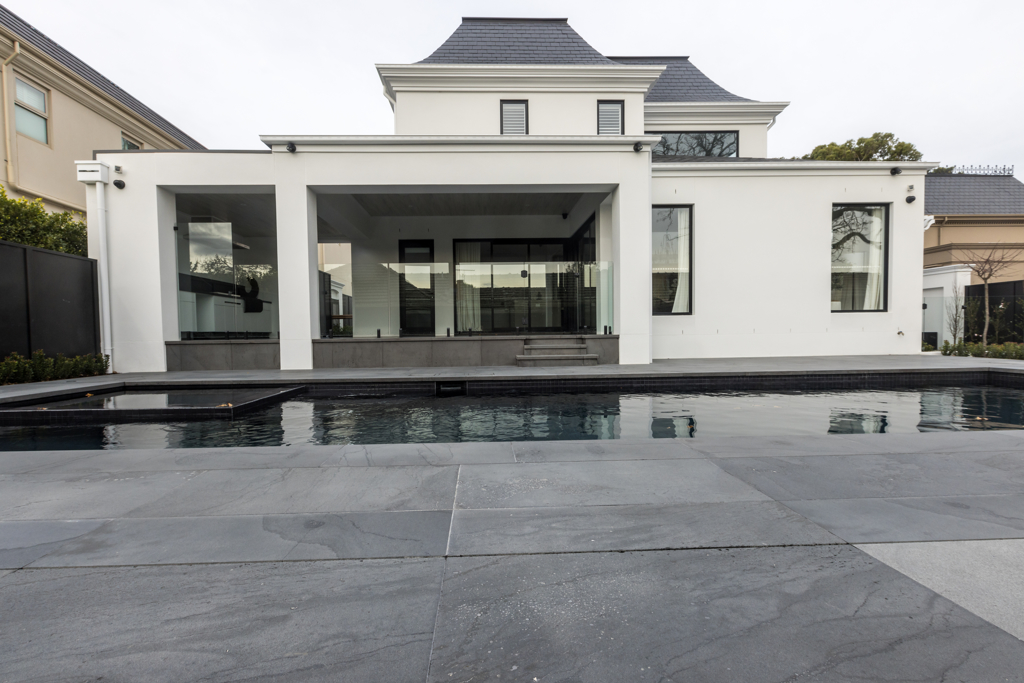 Prestige Surfaces building massive trust within the construction industry
The results of course speak for themselves. It truly demonstrates the high regard in which Prestige Surfaces is held within the high-end construction industry. Now these home builders have joined a long list of quality landscapers, tilers, converters and more who are confident that their projects will be delivered in the best condition available from Prestige Surfaces. Even better, their clients can rest assured that their new stone surfaces are going to last a lifetime!