So how really do you define 'perfection'? Well, it depends on what you're looking at. In mathematics you can have a 'perfect' number which is a numeral equal to the sum of all its divisors (eg; 6=1+2+3), but in physics you might think you have a perfect sphere only to discover under the microscope lots of imperfections on the surface due to its atoms being spherical themselves. In sport, results can make perfection a bit easier to spot as Nadia Comăneci demonstrated with her perfect '10's at the 1976 Montreal Olympics; Steffi Graf helped herself to a Grand Slam of tennis Majors in 1988; and our all-conquering All Blacks were the first professional international rugby team to sweep all before them in 2013. But what the heck does perfection look like in art? Is there a perfect painting, book or movie out there? Cue endless subjective arguments…
Yet now we know exactly what perfection looks – and tastes – like in the art of winemaking as Sam Kim from Wine Orbit gave the 2020 Te Mata Estate Coleraine the perfect 100 out of 100. As you can imagine, that doesn't happen often as a wine has to be excellent in every regard in order for Mr Kim, or any other wine writer, to give it a perfect score. To get there, a wine needs to have an ideal clarity and colour – for its grape type; an appealing bouquet with no astringency; a terrific balance between acidity and sweetness; and, naturally enough, an awesome flavour plus a great body or 'mouth feel'.  
Mr Kim felt the '20 Coleraine had it all, describing it as "beautifully layered with formidable depth and seductive texture" and called it "undeniably spellbinding". And he wasn't alone! Gary Walsh from the Wine Front in Australia gave the '20 Coleraine the highest score for any wine in a decade of 98+ calling it; "unbelievably good" and "easily one of the best wines I've tasted in the last decade". Bob Campbell of The Real review gave it 98 points while Huon Hooke scored it 97 points and called it "sensational".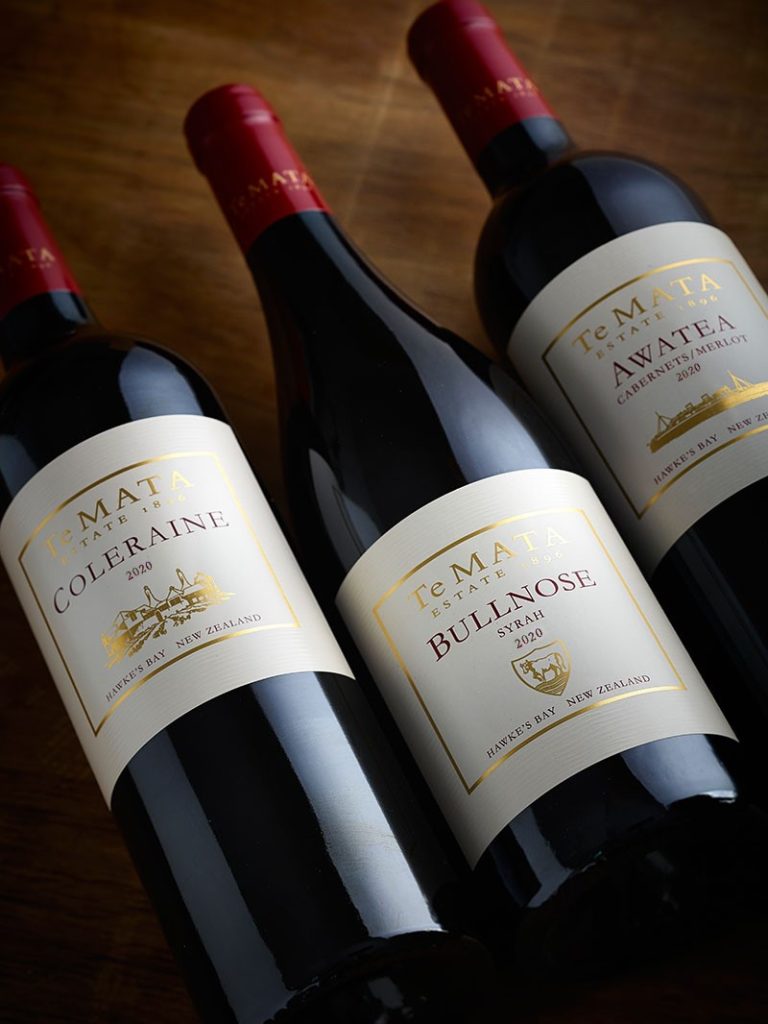 Te Mata Estate themselves say 2020 was a brilliant year for wine for everyone – particularly in the Hawkes Bay, but even so, they seem to have raised the bar recently by producing new personal bests, one after another. As good as it is, the 2020 Coleraine is just one of the great wines Te Mata has produced from that seminal vintage, alongside the '20 Awatea Cabernets/Merlot and the '20 Bullnose Syrah. To experience this apex of perfection for yourself, you can try the Te Mata Estate Jewelbox collection which features two each of the 2020 Coleraine, Awatea and Bullnose wines. Or you can cast your net a little wider with their Showcase collection which features the Coleraine, Awatea, Bullnose as well as those other very highly regarded Te Mata masterpieces of the Alma Pinot Noir '20, the Elston '20 and Cape Crest '20. The Alma with its entrancing nose of wild strawberry and cherry syrup and palate of five spice, truffle, and earth notes. The lemon-gold Elston with its aroma of lime blossom and fresh golden nectarine with a palate of peach, citrus and pineapple. Plus of course the pale lemon Cape Crest with its citrus and stone fruit aroma and dill, coriander and woodsmoke palate. 
But don't wait too long to try the Coleraine for yourself. With scores like those, the limited stocks won't last long as the demand will be high. Perfection waits for no one!
Sign up to Te Mata Estate's mailing list to ensure you're the first to know about any special offers.