Sleeping in the sky has never been so comfortable, because it's never been comfortable. Till now! Air New Zealand is getting set to deliver new Boeing 787-9 Dreamliners, touching down in 2024 with enhanced options for every class of travel.
Starting at the front with the new Business Premier Luxe seating for privacy and space, and adding new Skynests to Economy, giving cattle class the option to actually get a good night's rest instead of trying to sleep in an upright position the entire time.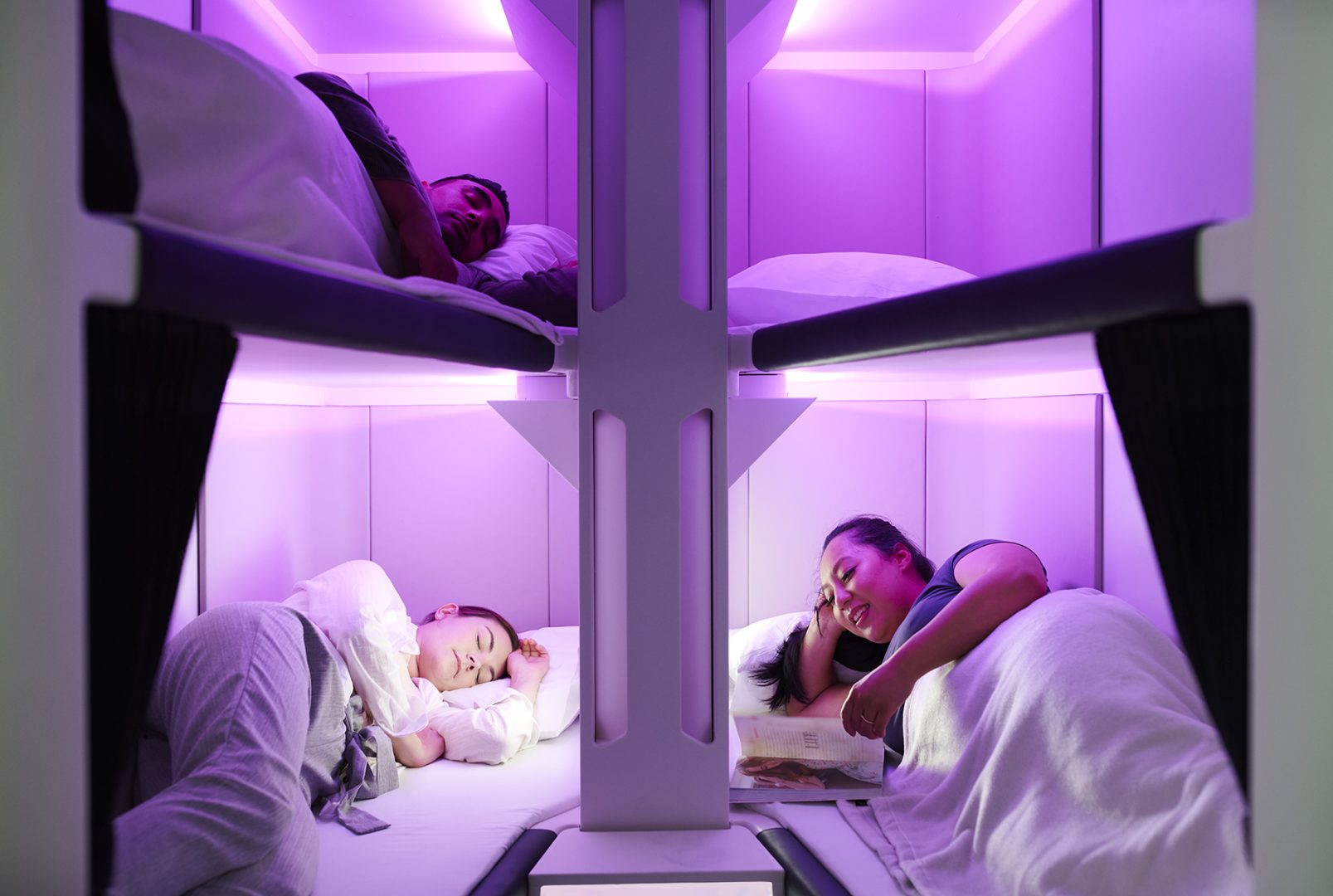 "We wanted to offer our Economy customers a lie-flat option and that's how Skynest was born. It's going to be a real game changer for the economy travel experience, says Air New Zealand Chief Executive Officer Greg Foran.
The airline has also added a Sky Pantry to the Premium Economy and Economy cabins, so customers can stretch their legs, grab a bite to eat and hydrate at their leisure throughout their journey.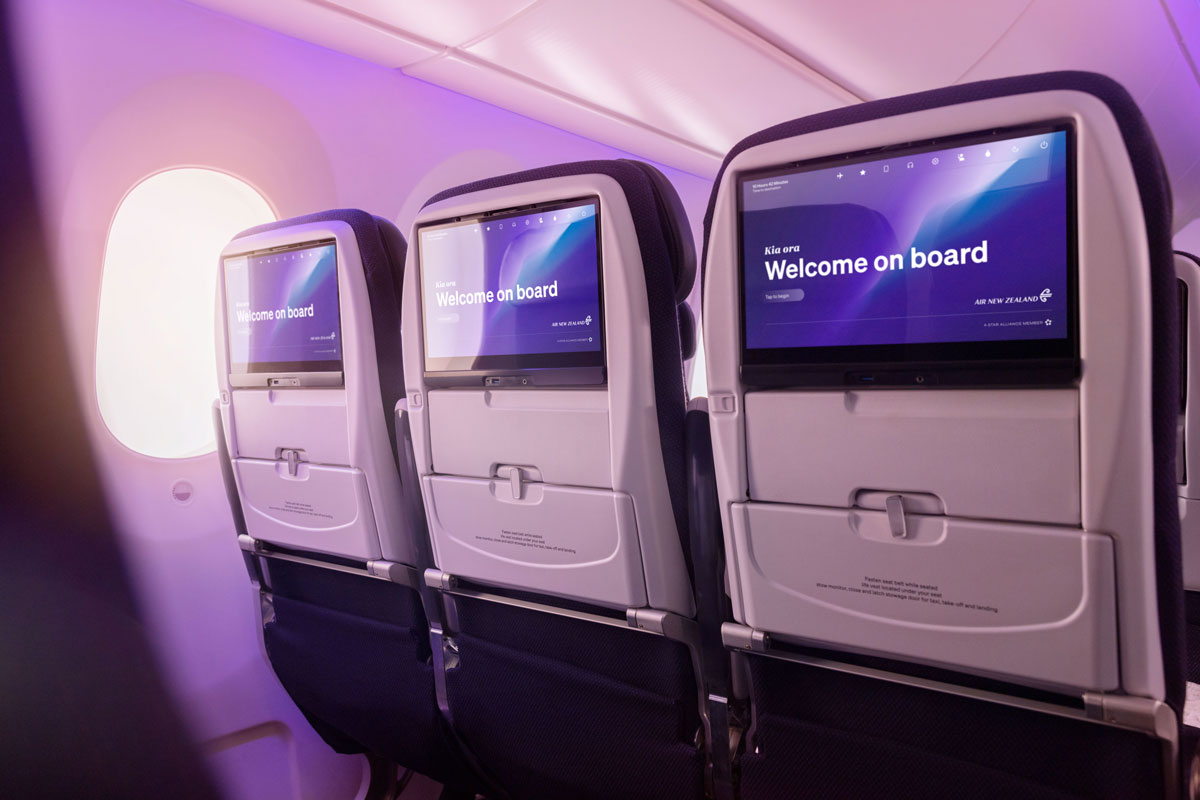 "Research shows us the first night away from home is the hardest to get a good night's sleep so everything we do onboard is to help create a sense of calm – from the lighting and sleep ritual including sleepy teas and balms, to the healthier food choices and breathable fabrics," says Chief Customer and Sales Officer Leanne Geraghty. "Meditative onscreen content, Zentertainment, will also help customers unwind and get ready for rest."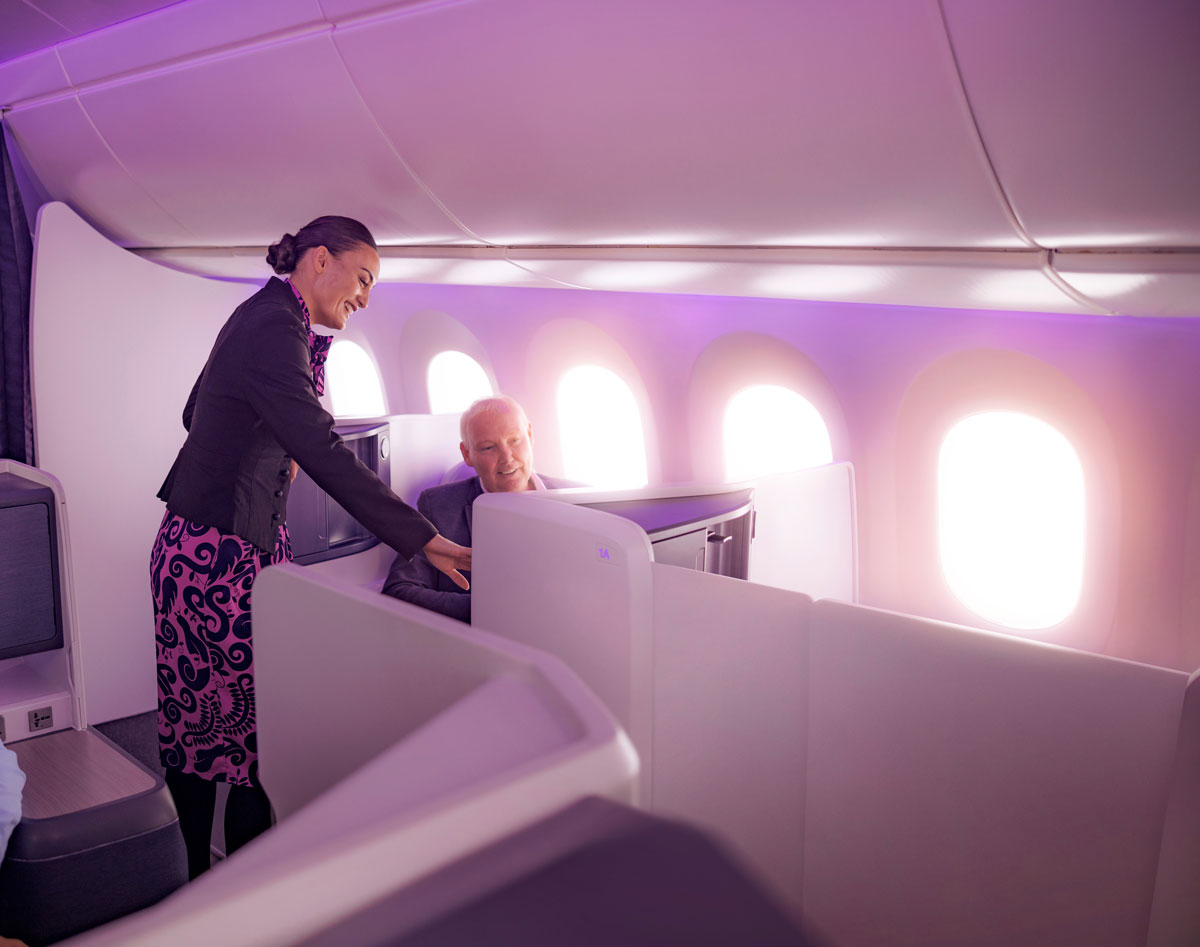 Premier Luxe is really where it's at of course, with a "fully closing door" (a hip high gate) and space for two to dine – it really is luxury in the sky.
Alongside things like the Economy Skycouch for snuggling up on and Economy Stretch for the blessedly long legged among us (cursed in cramped environments), Standard economy will be see its own slight tweaks and improvements. That includes more storage, comfort and space. The entertainment screen is also 50% larger and has Bluetooth support for your devices to act as remotes and secondary screens.
The only catch with all this is that there are only six Skynest sleep pods to share between the 125 to 213 economy seats. So hope you're okay to top and tailing with 30 other people.