While Love & Co have created a legacy of transforming many Auckland office buildings into sophisticated apartments, their most iconic to date has been their revitalising of the old Auckland council building into CAB – a centre point of upmarket living and entertainment. And while the incredible transformation of the entire building has created an iconic landmark in its own right, the jewel on the crown of this achievement is the CAB Sky Garden Penthouse. Taking up all 622 square metres of the 20th floor, this is a world-class oasis in the heart of Auckland city.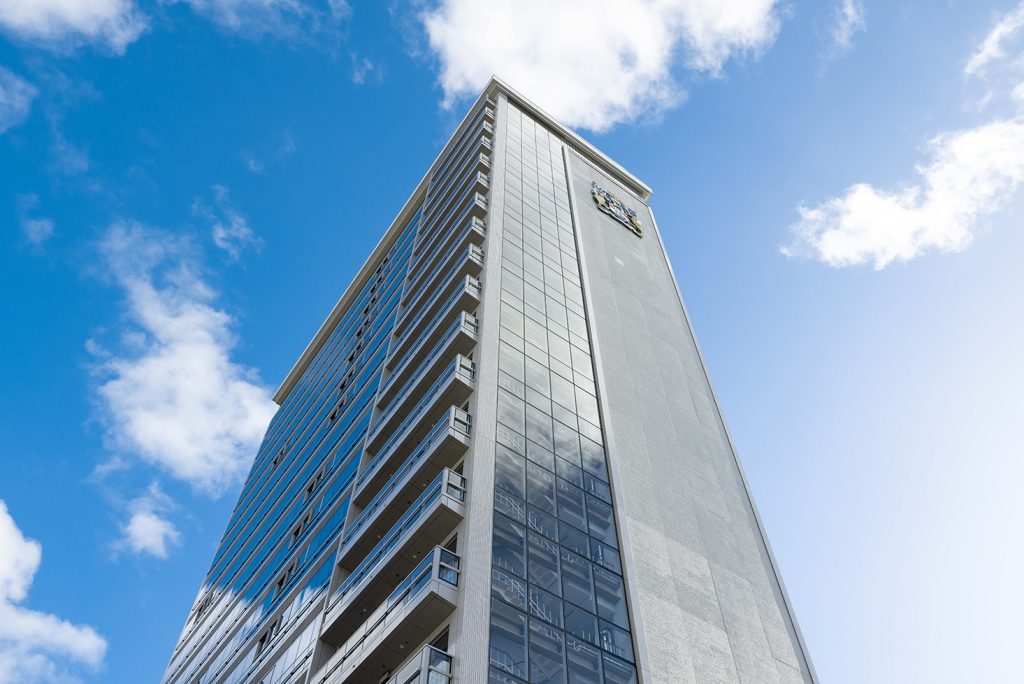 Not only does floor-to-ceiling glass provide stunning 360-degree views of the city but a vast 95 square metre open-air courtyard provides private outdoor living and entertaining while being sheltered from the wind. A stunning natural stone fireplace provides ambiance while enjoying an open view of the stars. Luxurious natural stone is also used throughout the penthouse in the dining, kitchen and bathroom areas and provides contrast to a mix of lush woodgrains, warm detail lighting and interior design features throughout.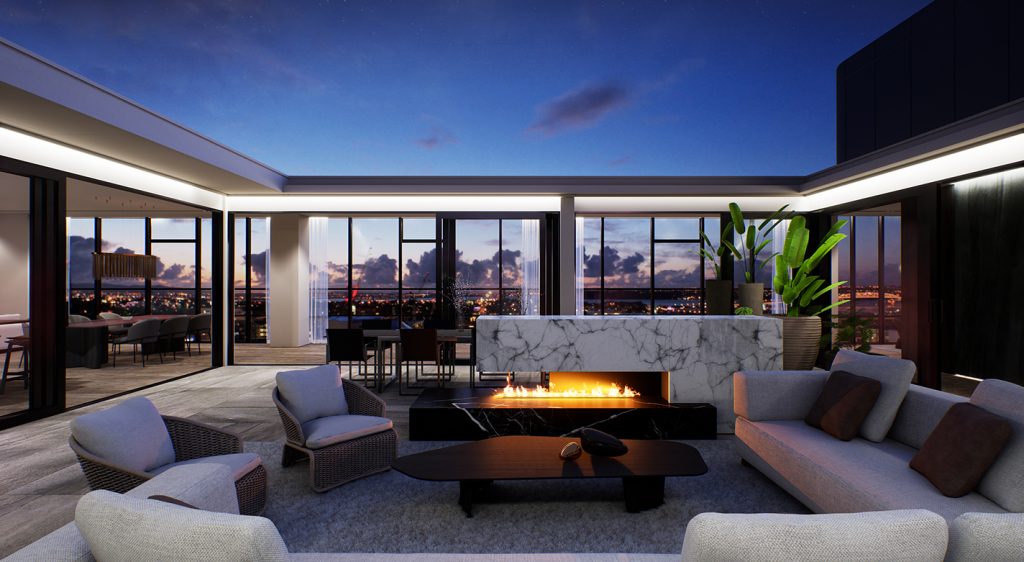 Large open-plan living considerations provide a clever integration with the sky garden into the indoor dining and entertaining spaces but there are also plenty of spaces to hide away and work, rest or even watch a movie in a dedicated media room. The penthouse features an entry foyer, gallery, family room, home office, library, coat/powder room and a large master suite with its own dressing room. There a 3 bedrooms in total or 4 if you convert the media room.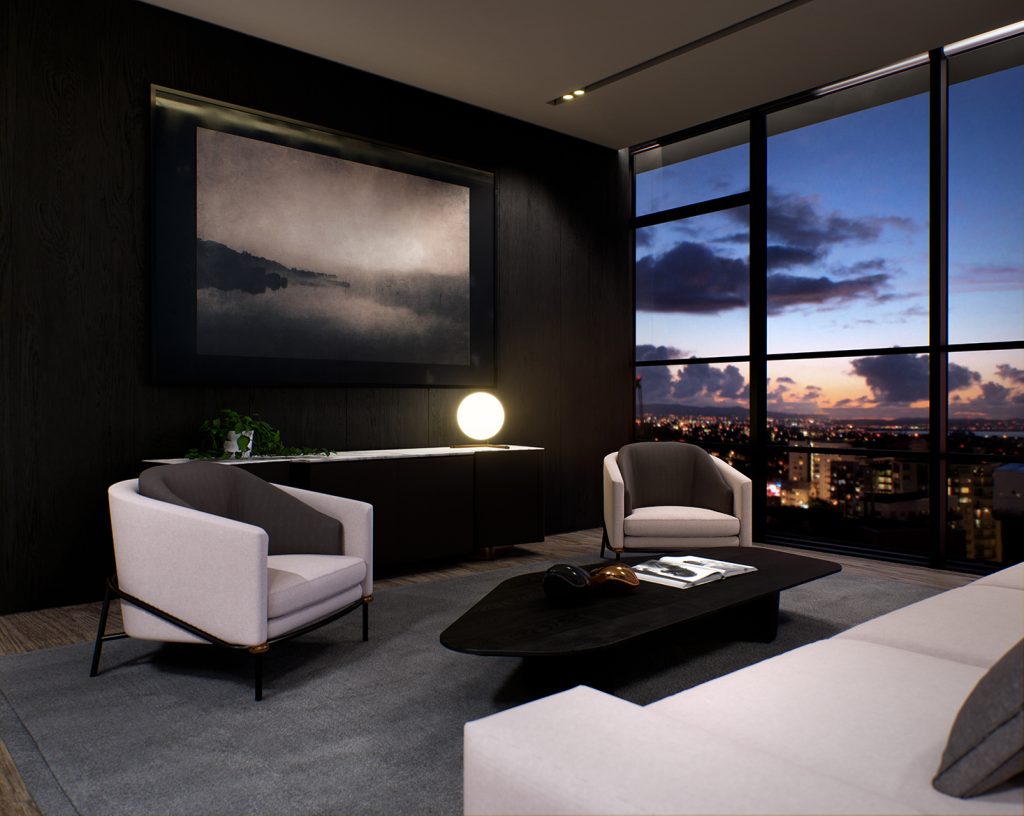 The CAB Sky Garden Penthouse is really a masterclass in architectural and interior design with an incredible use of space, textures, materials, fittings and details combined to create one of the world's most exclusive residences. But in this case the final experience is more than the sum of its parts and the details there is an ethereal vision behind this penthouse and the final execution is certainly a work of art taking its rightful place at the top of the heart of Auckland.
Contact the developer, John Love, directly for more information: [email protected]