Aston Martin's no rules track hypercar Valkyrie AMR Pro is a stunning example of engineering, design, genius, and all-out insanity. And now there's a two-wheeled version. 
The Aston Martin and Brough Superior collaboration has once again produced a highly anticipated and impressive motorcycle with the reveal of the AMB 001 Pro track superbike. This limited edition motorcycle was unveiled at the EICMA Milan Motorcycle Show, and it builds upon the success of the AMB 001, which was released in 2019.
The AMB 001 Pro was inspired by Aston Martin's Valkyrie AMR Pro hypercar, a no-rules track vehicle that takes performance to the extreme. The AMB 001 Pro shares many of the same design elements as the Valkyrie AMR Pro, including its carbon fibre body and advanced aerodynamics. The AMB 001 Pro also has a power-to-weight ratio similar to that of a Formula One car, thanks to its lightweight design and impressive power output.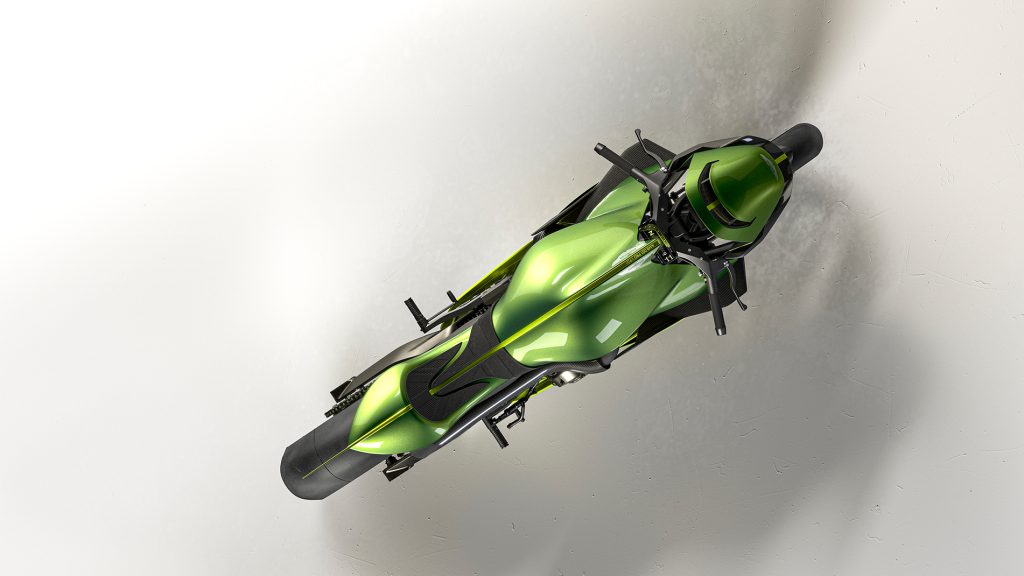 The AMB 001 Pro's aerodynamic design includes a front spoiler and side wings to increase downforce, as well as a tunnel effect air blade to direct air over the rider. These features help the motorcycle achieve a level of handling and control that is unparalleled in its class.
In terms of aesthetics, the AMB 001 Pro is offered in a single specification featuring a racing livery that combines Aston Martin Verdant Jade with satin-finished carbon fiber and black Cerakote engine and suspension. These are highlighted by Photochromic Red and Gold accents, which change colour depending on the angle and intensity of the light. 
Each unit is built by hand at Brough Superior's factory in Toulouse, France, using only the highest quality materials and components. This attention to detail is evident in every aspect of the motorcycle, from its engine to its suspension.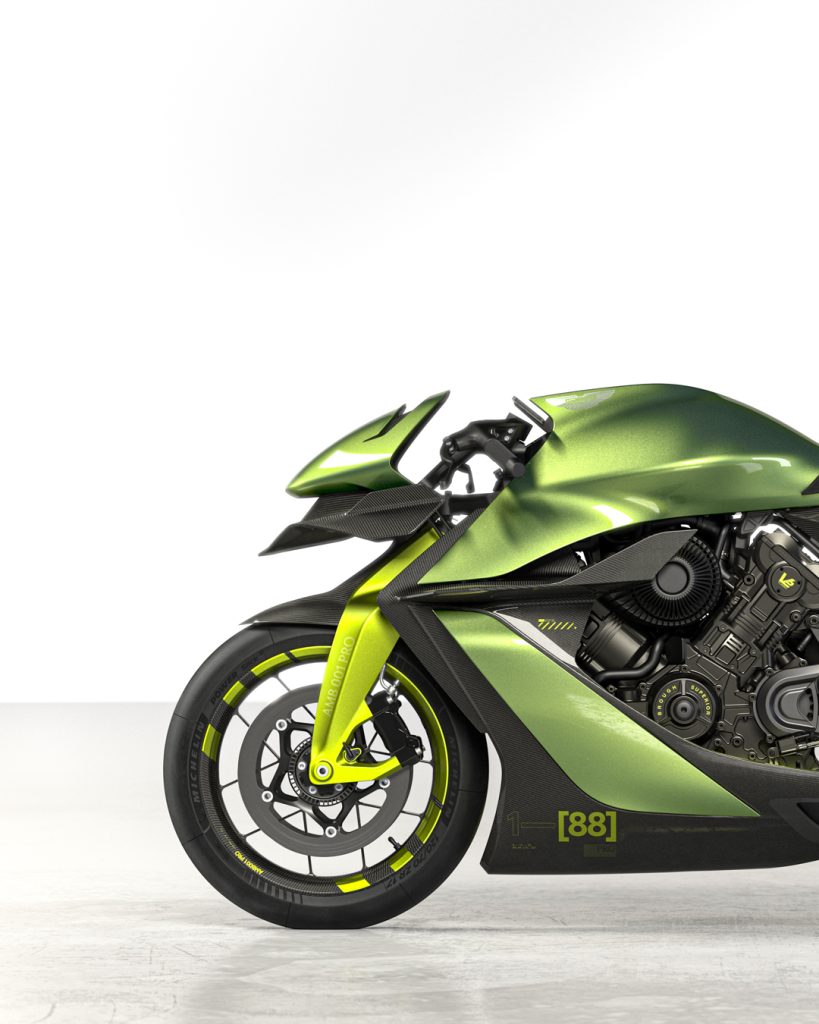 Of course, all of this engineering doesn't come cheap. The AMB 001 Pro is a strictly limited-edition motorcycle, with only 88 units to be produced. This exclusivity, combined with the bike's impressive performance, is sure to make it highly prized among speed-thirsty motorcycle connoisseurs.
But the AMB 001 Pro isn't just for collectors – it's a motorcycle that was built to be ridden hard. Its CNC-machined, dual-cylinder engine has been fully machined from AL 5000 solid billet, ensuring that it can handle the kind of abuse that only a track-only superbike can endure.