The Aston Martin Vantage F1 Edition is a new high-performance version of the popular Vantage sports car that has been produced as a celebration of the company's return to Formula 1 after more than 60 years and what a way to celebrate. Developed based on the Vantage's role as the Official Safety Car of Formula 1, this limited-production model takes the already excitable Vantage and gives it a mainline of adrenaline and bulging bits.
The Vantage F1 Edition is powered by a 4.0-litre twin-turbo V8 engine that produces 535 PS and 685 Nm of torque, an increase of 25 PS over the standard Vantage. This engine has been optimised for quicker shifts and improved tractability, making it well suited for track driving. The Vantage F1 Edition also features a number of other performance enhancements, including a reworked suspension and steering system, as well as increased front structural stiffness for improved steering feel and response.
In terms of aerodynamics, the Vantage F1 Edition boasts a number of enhancements designed to improve downforce and stability at high speeds. These include a larger rear wing and a redesigned front splitter, which work together to create a more aerodynamically efficient car. The Vantage F1 Edition also features a number of other exterior design changes, including a unique grille, black exterior accents, and special F1 Edition badging.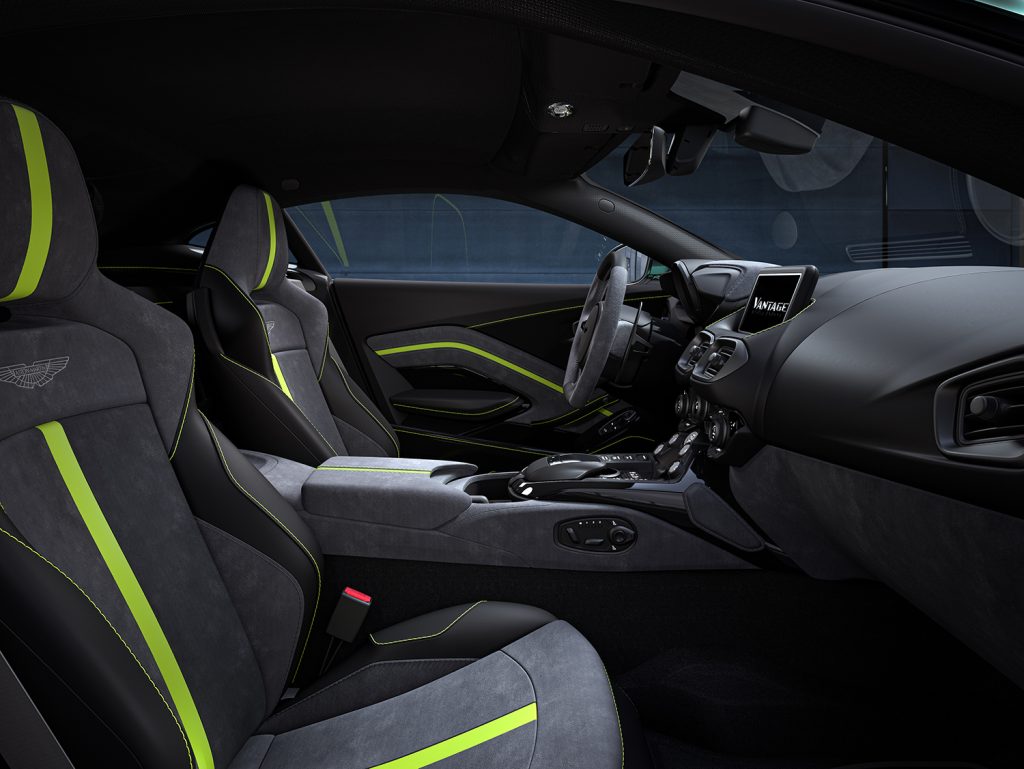 And just because the Vantage F1 Edition as all about F1, it doesn't mean that you can't have a bit of luxe to go with it. The interior features sport seats with an embossed logo, as well as a leather and Alcantara steering wheel and shift knob. It also comes with a range of standard features such as a 12-inch LCD instrument cluster, a 360-degree camera system, and a 10-speaker audio system.
One of the key features of the Vantage F1 Edition is its track-focused performance. The car has been designed to deliver the best possible lap times, thanks to its enhanced engine, chassis, and aerodynamics. However, it is still a production car, and as such is capable of being driven on the road. This makes it an ideal choice for driving enthusiasts who want a car that can deliver both on and off the track.
The Vantage F1 Edition is the first core model to benefit from direct input from Aston Martin's recently appointed Chief Executive Officer, Tobias Moers. Moers tasked the engineering team with developing significant performance enhancements, driven by improved lap time performance, in order to successfully carry out the Vantage's role as the Official Safety Car of Formula 1. These enhancements were then integrated into the production model, resulting in the Vantage F1 Edition.
Overall, the Aston Martin Vantage F1 Edition is a high-performance sports car that combines Aston Martin's signature style with race-inspired performance.