While the horological world might celebrate heritage, subtlety, tradition and craftsmanship, one of the world's most renowned watchmakers takes the very best of traditional watchmaking and runs it through the sort of creative acid trip that would make CS Lewis envious. The results are a diverse range of unique, coveted and creative timepieces that push craftsmanship to the extreme. The watch brand in question, Jacob & Co. was founded by Jacob Arabo in 1986 and has already carved out a unique legacy. Jacob began his career as a watchmaker and was quickly recognised for his ability to craft exquisite and very lateral timepieces.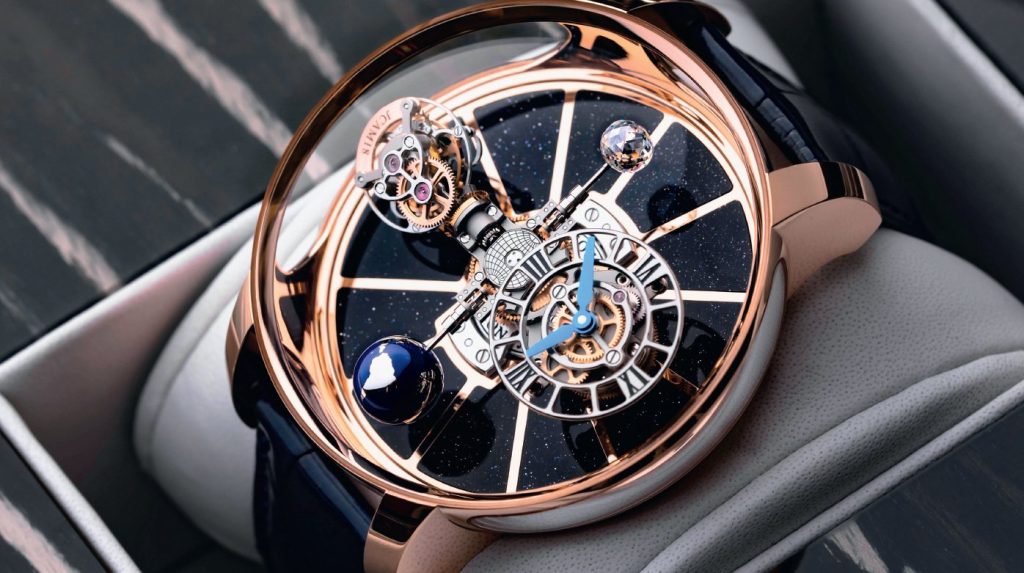 The Astronomia Tourbillon collection really is the perfect embodiment of Jacob & Co.'s commitment to pushing the limits of what a timepiece is. The collection consists of limited edition, ingenious works of art and miniature engineering. By combining classic watchmaking with modern technology and an active imagination, Jacob & Co.'s Astronomia Tourbillon collection is able to create watches that are as much a piece of art as a functional timepiece. The collection is a series of watches that feature a multi-axis tourbillon, a highly sophisticated complication in horology. This allows the watch to measure time accurately, no matter the position of the wearer. The tourbillon is housed in a circular case and is composed of four distinct components: a titanium balance wheel, a bi-axial tourbillon, a double-barrel power reserve, and a spherical globe displaying the time in 24 cities around the world. The multi-axis tourbillon is a remarkable feat of engineering, as it allows the wearer to view the time from any angle, despite the constant rotation of the tourbillon. The tourbillon is displayed in a spectacular way in the Astronomia Tourbillon collection. The dial of the watch is designed to show the tourbillon at its best. This tourbillon is framed by two sapphire crystal domes that magnify the movement and give it the appearance of floating in mid-air. The hour and minute hands are encased in a transparent sapphire crystal for added protection, and the bezel is set with baguette diamonds for a touch of luxury and glamour.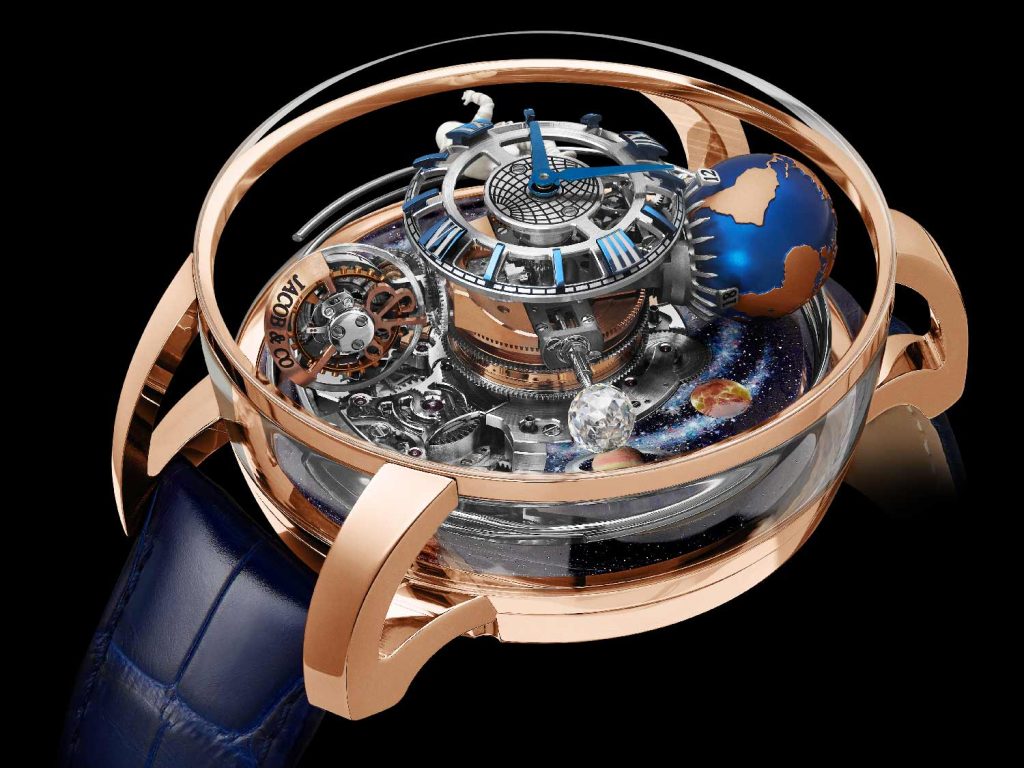 The collection also features a dual-axis gyroscopic system. This allows the watch to maintain a stable and accurate time, even when the wearer is in motion. The gyroscopic system also helps to ensure that all the timepieces in the collection have the same accuracy. The Astronomia Tourbillon collection is crafted with insane attention to detail. 
The watches are made with a variety of high-quality materials, including 18k gold and platinum and are finished with a variety of precious and semi-precious gemstones. The watches' multi-axis tourbillon, dual-axis gyroscopic system, and bezel set with baguette diamonds make these watches truly stand out from the crowd. With a limited number of pieces in the collection, the Astronomia Tourbillon is sure to be a highly sought-after timepiece for years to come.