For years, we watched him boldly go where no man had gone before and scour the galaxy in search of adventure in that iconic lime green v-neck. Of course, despite what our child selves might have believed, that vast galaxy was actual just a Hollywood studio; no one in the 'crew' of the USS Enterprise never really explored the depths of space. Until, that is, this morning, when the man at the forefront of it all, Captain James T. Kirk himself, finally made it to the final frontier, at the ripe old age of 90.  
William Shatner, who even if you were too young to watch will surely know the star of the groundbreaking science fiction television phenomenon Star Trek, became the latest celebrity to make headlines as part of what we have affectionately referred to as the 'Billionaire Space Race' , as he jetted off in Jeff Bezos' Blue Origin rocket Thursday morning (NZT). The longtime Hollywood star, who, if you're not a Star Trek fan you might also know from popular legal-comedy Boston Legal or any of his myriad of guest and cameo appearances in film and television over the years, became the oldest person to ever visit space, surpassing the record set just months ago by 82-year-old industry pioneer Wally Funk, who accompanied Bezos himself on the inaugural Blue Origin flight back in July. The occasion clearly meant a lot to Shatner, who returned from the brief, once-in-a-lifetime adventure visibly moved and emotional. "What you have given me is the most profound experience I can imagine," he told Bezos after exiting the spacecraft, offloading to him his gratitude for providing the opportunity.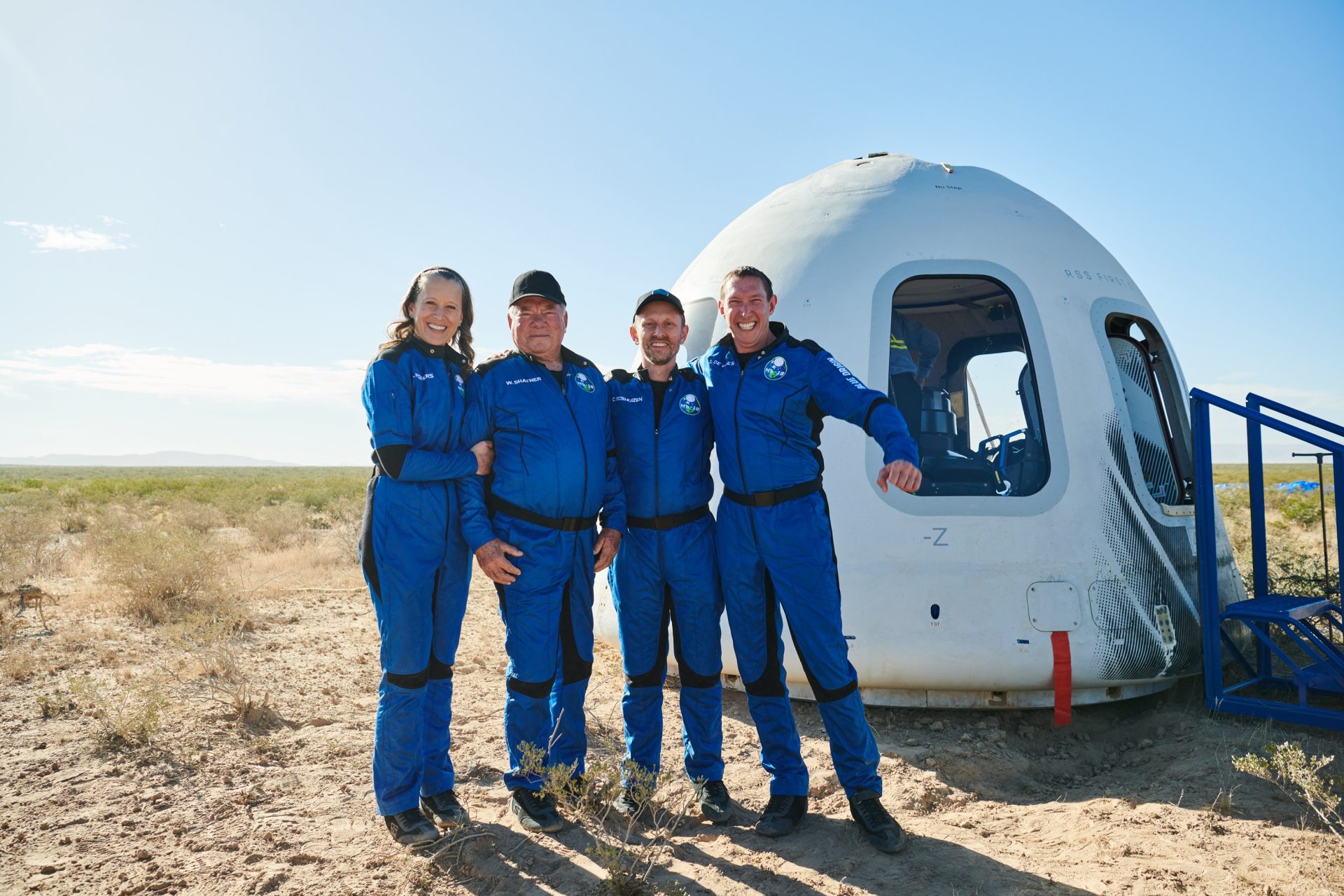 The actor was joined by three others aboard the Blue Origin vessel in what was a short but no doubt spectacular escapade, climbing to a height of around 106km following launch from Blue Origin's West Texas launch site. As previously stated, the journey was but a brief one, timed at around only 10 minutes, with the four passengers experiencing around three minutes of weightlessness while settled on the edge of space. The spacecraft then parachuted safely back down to Earth, marking another successful flight for Bezos and Blue Origin, who have been locked in a back-and-forth battle for headlines with rival Richard Branson and Virgin Galactic for most of the year. The crossover appeal of having one of television's most recognisable stars so passionately endorse his operation could be a big boon for Bezos, who, along with contemporaries Branson and SpaceX's Elon Musk, have been battling not only rival space tourism outfits for attention, but also the litany of critics who have suggested the entire emerging industry is an ill-advised allocation of money and resources. Such a glowing first-hand endorsement from a beloved public figure could go a long way toward shaping public opinion on his venture and the industry as a whole. 
But for nonagenarian Shatner, this was all about living out a dream and getting a taste of the life he portrayed on screen for all those years. He may have lost the commanding presence and dashing looks of the iconic character, but it's clear that Captain Kirk's endless thirst for adventure still very much lives in the man who played him all these years later. 
Image credit to Blue Origin.