The Pandora papers have been hailed as the largest leak of offshore data in the world, with over 2.94 terabytes of data making up 11.9 million financial records. The records span five decades and exposes twice as many people as the last leak from the Panama papers. Notably it exposes 330 politicians and high-level officials around the world as well as 130 billionaires. Incredibly none of the active politicians involved in the leaks hailed from the United States, Canada, UK, Australia or New Zealand. In the provided link the ICIJ don't even bother to include North America as a filter tab.
With the notable exception of Former UK Prime Minister Tony Blair, the documents only ever ping players tangentially involved in politics within those countries. For example Mohamed Amersi, a major Tory backer who was found to have advised on a $220m corrupt Swedish Telecoms deal going to Uzbekistan's dictator.
Celebrities weren't afforded the same protections, with Elton John, Ringo Starr, and Shakira's names all cropping up in the leak.
The leaks highlighted South Dakota as a new hotspot for foreign money hoarding, although this wasn't anything that hadn't already been shared in the previous Panama papers from 2016. Back when all that went down, Dimitry Peskov, Russian President Vladimir Putin's press secretary, was quick to point out the USA's complicity in creating tax havens.
"What catches the eye is which country is the world's largest lagoon. This, of course, is the US,"
"This does not correlate at all with their declaration about the fight against corruption … We see that the U.S. is the main tax lagoon for the whole world," Mr Peskov said.
The Panama papers and Pandora papers both exposed trusts operating in New Zealand, but these leaks only served to out a raft of billionaires hoarding money here from China, Brazil, and Russia.

Another Expose coming?
We do know that what has been released so far is just a sliver of what's available. So perhaps we'll receive another info dump further on down the line with big names a little closer to home. The ICIJ is planning on releasing more in November and then more in 2022. It is expected that 8 more UK MP's "past and present" will be named and shamed within the next few days. If those leaks reveal high ranking officials within Five Eyes, you can be assured I'll come back and delete this article in shame.
This same hope was raised when the Panama papers were released (also via the ICIJ) eerily without any American names catching any dirt. Later on the Paradise Papers leak would include a raft of names from the Trump administration.
Editorialised
The Pandora papers were combed through by an international team of 600 journalists in 117 countries for two years, including our very own NZ Herald and Stuff. At this scale, it seems extremely unlikely that the team would have worked in cohesion to massage the data in such a way as to not indict any Five Eyes members.
Bastions of Virtue
Of course it could turn out that our leaders just happen to be the squeakiest clean on the planet. Plausible for New Zealand, one of the least corrupt governments on the planet maybe, but increasingly less likely the further we move out of the Pacific.
In deciphering why Americans might have not been included in the Panama papers, The New Yorker posited that perhaps it's because Americans just have so many options to work with when squirreling away their money from the tax man, so getting caught in these particular breaches was just very low.
Apologists have also floated the idea that maybe US power players have no need to take advantage of tax havens because of how good and lax the tax laws already are in America. It truly is the country of unfettered opportunity.
There has been a reasonable suggestion that American's have been left off the list due to their proclivity to use different tax havens that aren't reflected within the papers, like the Caymans.
Focusing Away from the West
Former British diplomat Craig Murray pointed out in regards to the Panama papers that our media was overly emphasising non-Western players.
"The main search they have done is for names associated with breaking UN sanctions regimes. The Guardian reports this too and helpfully lists those countries as Zimbabwe, North Korea, Russia and Syria. The filtering of this Mossack Fonseca information by the corporate media follows a direct western governmental agenda. There is no mention at all of use of Mossack Fonseca by massive western corporations or western billionaires – the main customers. And the Guardian is quick to reassure that "much of the leaked material will remain private.""
He also pointed out the ICIJ's donors:
Ford Foundation
Carnegie Endowment
Rockefeller Family Fund
W K Kellogg Foundation
Open Society Foundation (Soros)
In one sentence he completely predicted the events of the Pandora papers, "Expect hits at Russia, Iran and Syria and some tiny "balancing" western country like Iceland. A superannuated UK peer or two will be sacrificed – someone already with dementia."
Poor Tony Blair, the sacrificial lamb.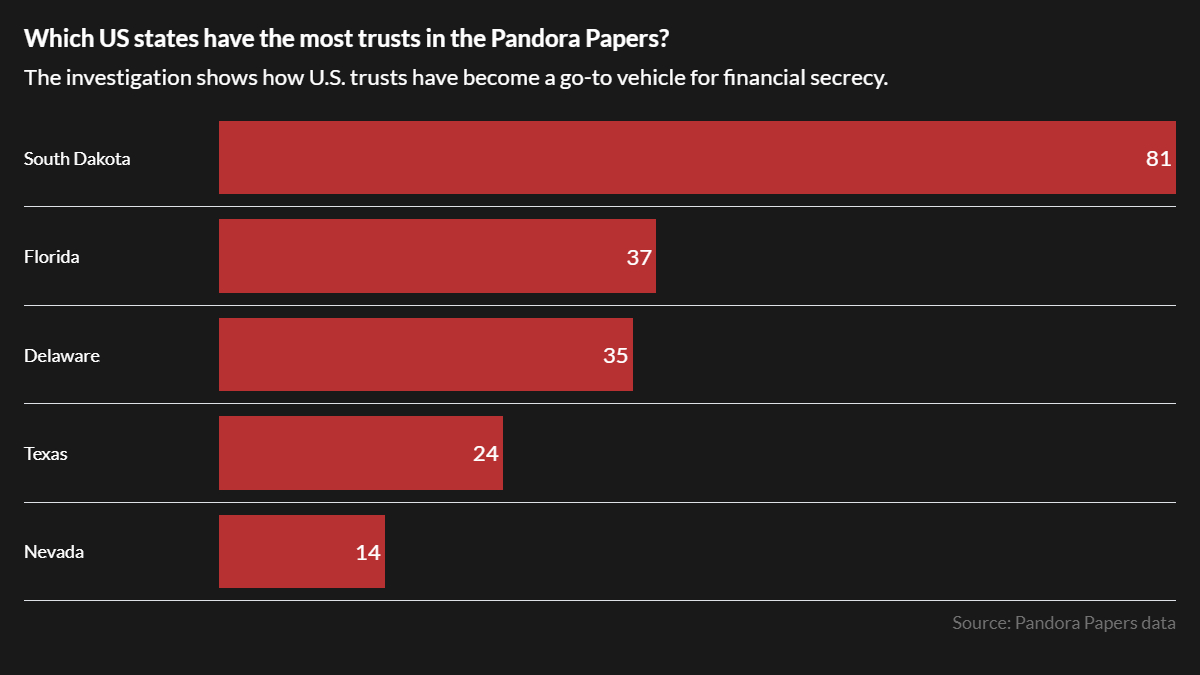 Censored
Finally, and most conspiratorially, it could be that the ICIJ is being censored in some way, whether the data has been weeded before they received it or otherwise. Of course, the entire Pandora leak has been extremely managed in one way or another.
While financial fraud isn't exactly as high up the list as war crimes for priority on what governments want to protect their arses on, it is clear that they can step in and push journalists around when they feel the need. When The Guardian received the Wikileaks Snowden files, it ended up having to destroy its own Macbooks with angle grinders as two GCHQ technicians watched on. Reporting on UK interest stories ceased for a time as reporting switched to focusing on the US crimes the files revealed. David Miranda, who was instrumental in the leaks along with his husband American journalist Glenn Greenwald , was also detained by MI5 in Heathrow, having his laptop and phone seized over fears of "terrorism".
The spectre of Julian Assange also probably looms large over any serious journalist hoping to publish incriminating data about their own leaders.
Out of the Shadows
With a leak this managed, it starts to feel less like fearless reporting and more like a smear campaign, and this is no disrespect to the ICIJ. They're a good team who have done incredible work which will no doubt shape international law going forward. It certainly did here when John Key's government had to start investigating our own weak tax regulations after the Panama papers drop.
But the only way to know for sure about any of this is if the data got publicly dumped in its entirety, rather than being a managed drip feed from a single group. Who watches the watchmen? Probably whichever aggrieved country manages to pull off a hack of its own.